The best Business coaching for Interior designers
Business Coaching for Interior Designers
Philosophies and all the woo woo is great to read about and listen to from others- but when you want to move the needle, call me.
I know what works because I am in the field –and am passionate about working with other creatives to build their business. 
Three ways to work with us! 
An interior design business coach who has successfully managed a design firm and retail showroom for 21 years non stop. No part time work- this is full time, full steam ahead! 
Cheryl strives to stand out with a researched opinion and "proof is in the pudding" attitude. Her approach with each design project thrives in a detail-oriented, well-analyzed, deep-down goal-driven design rationale and she wants to share this attitude with others.
 Previous to design, Cheryl was the local sales manager for a Fortune 500 company that owned various media outlets.The sales and marketing training afforded her working with Gannett informs her brand of relationship marketing even today. She feels business coaching for interior designers is a calling to share what has worked for her incredible growth over the past 22 years. 
Who better to share savvy strategies for interior design business coaching than a working interior designer for the past 20 years engaged in the day to day running of a profitable design firm?
Get clear and direct talk on growing your interior design business- business coaching for Interior Designers with insights from someone who's right there with you in the trenches. 
Our team faces the same challenges and issues as you do but our approach is often not the same as the typical business coach might preach.
3 ways to work with us. All designed with your needs in mind.
Invest in your own success! 
Challenging the status quo of how to grow a thriving interior design business and reach your personal goals. 
Click links  below to learn more about each program and give us a shout if you have questions! 
1. Group intensive coaching with one on one assessments and individual access for interior designers and creative entrepreneurs
This program is not like any other out there. If you do the work with us then The Design Paradigm™ philosophy will deliver. There are live workshops to put the work into action. Plenty of opportunity for one on one discussions of specific problems too. We got you covered and you are not alone. We are with you for the better part of a year helping you grow as your partner in this crazy business! 
A core system of ideas and concepts including principles, design philosophies, business psychology and strategies you will use daily.

A business model based on projecting income, marketing to your people and planning for sustained growth.

A guide to achieving specific goals in a creative business while remaining adaptable to the needs of growth and a changing marketplace.

A structured approach to a successful business model that will unleash your creativity.

A veteran of the interior design business, coaching, retail, managing people and wearing all the hats. to be your partner in this adventure.
2. One on one coaching opportunities for
interior designers.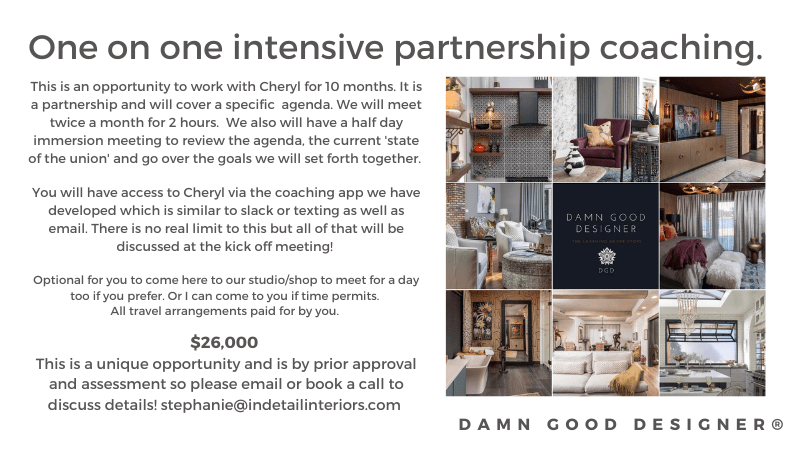 Quick Start strategy session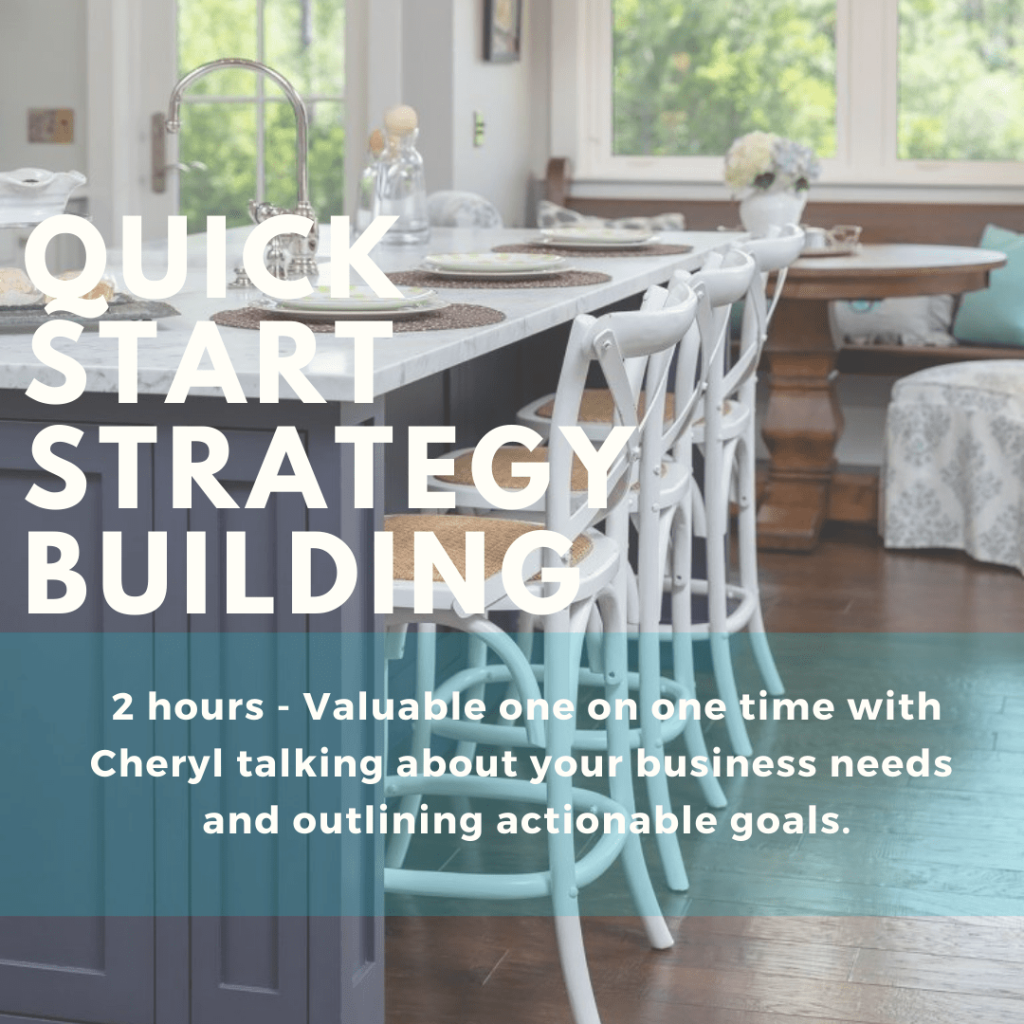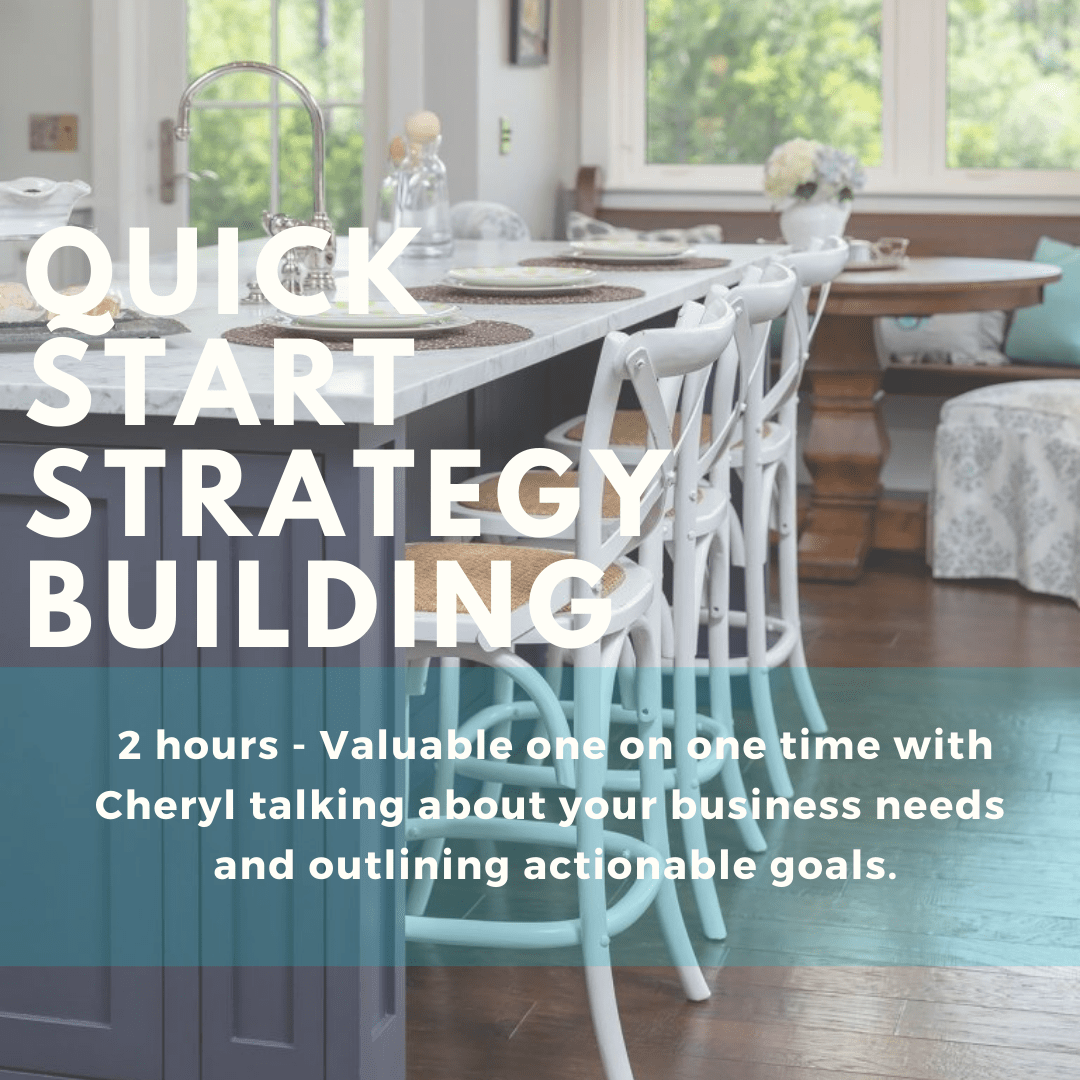 Want to meet with Cheryl to go over a specific issue? Then a quick start might work for you. We are currently taking these sessions on a case by case basis so please email us to find out the scheduling availability before you book it!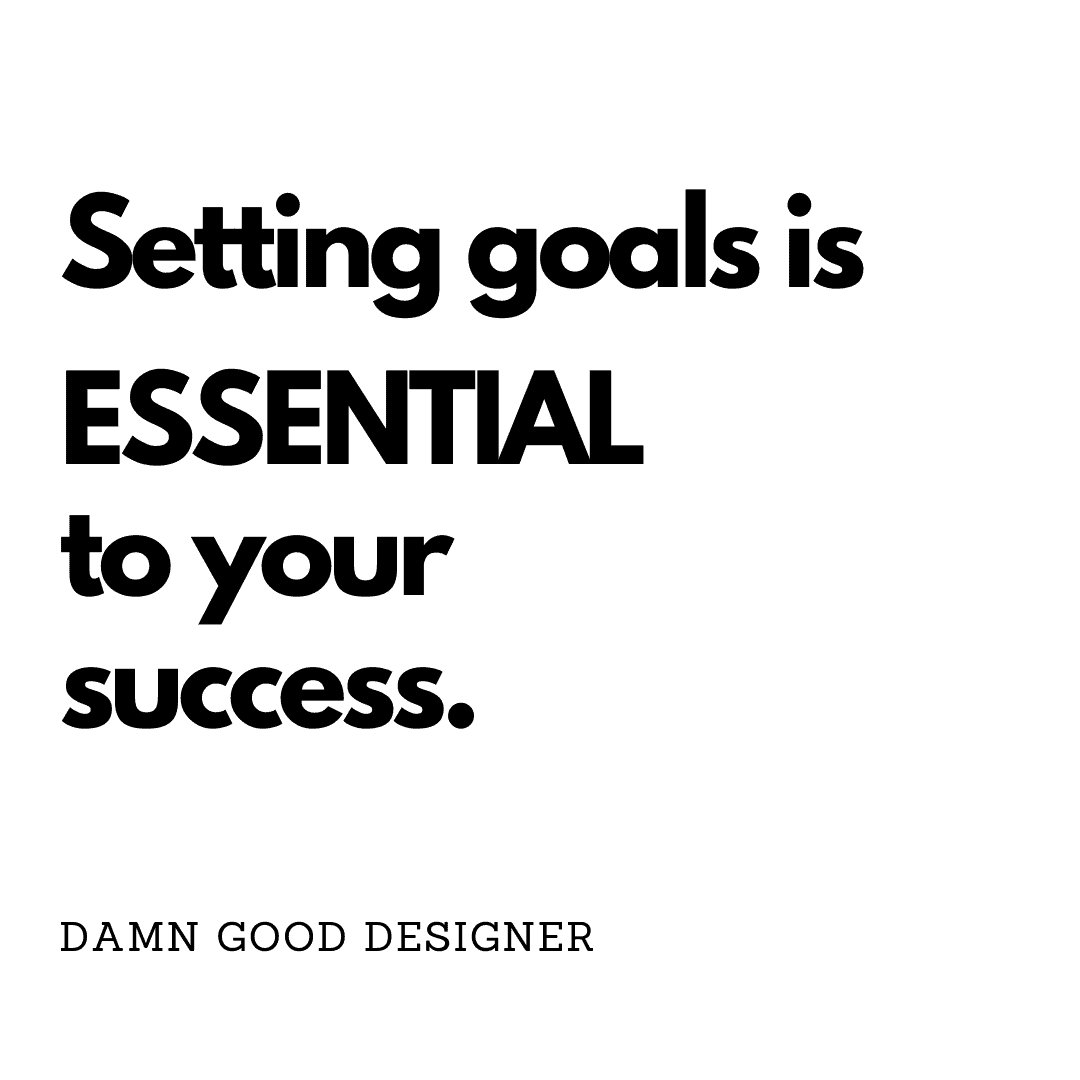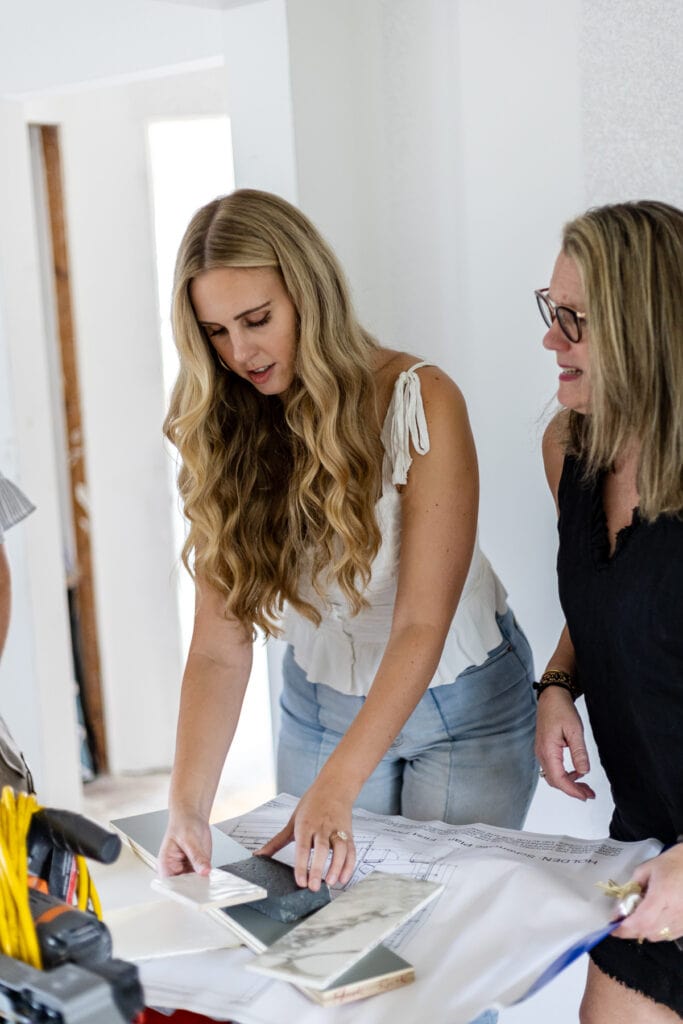 "I was charging randomly. No set way and every project was different. Very inconsistent. We would have large projects here and there but they weren't steady and the smaller projects filled in. Now we have 12 employees (3 designers, purchasing/expeditor, design manager, retail staff, marketing) and 3 contract staff support people. We moved into a 3500 sq ft office in Oct of '21 and are already bursting at the seams. On average 35-40 projects and I charge flat fee with min spend 90% of the time. We work with numerous builders on their spec homes and for their prospects. The biggest takeaway from projecting profit and fees is that you can't scale up in any capacity without it. Just not a possibility. If you can't project then you can't know when to hire more people, order inventory or even take a vacation. Without Cheryl's coaching I'd probably have run my shop and company into the ground. So serious about that! So fortunate to have met her."
"We worked with Cheryl both in one on one coaching and her group coaching program and quickly realized that we were not charging enough to cover our operating expenses and pay ourselves what we were hoping to make at the time. She helped us understand how to calculate our profit margin, account for all of our expenses for the year, and work backwards to know how many clients we needed to have and how much we needed to charge for that work to make what we wanted to make. We also do design for custom new builds and use Cheryl's model to come up with design fees for those projects. Being able to project our income has changed everything, but it started with understanding how much income we actually needed to run our business. Until I shifted my mindset to understand exactly what the design fees needed to cover, I didn't charge appropriately. I am so thankful that I met you Cheryl, you changed my life and my business. I knew I was drawn to how you were thinking about business as compared to all the other designers I was following and how they were doing it. I'm building an empire, and you taught me how to actually be profitable doing it. Thank you."

"We are charging higher fees, our average is now $18,000 and higher minimum expenditures than I ever thought possible. Our initial consult fee is now $347 and Cheryl has sold me on charging hourly for project management too. I have two employees currently and am learning the art of delegation! It all starts with the mindset that you are a business with the goal to MAKE money. I have worked with a couple of coaches and have learned something from all of them. I have been working with Cheryl as a 1:1 coach for almost 2 years now and with everything Cheryl provides, each layers on top of each other to ensure you are looking at all parts of your business to be able to run a tight ship and there is no one who runs a tighter ship than Cheryl."
I got this surprise Christmas gift from my favorite person ever!!! #damngooddesigner Cheryl's guidance and no BS advice has been the saving grace of my business!! I went from an ok business w a sh*tty partner to totally owning the business I started, making more money, managing my costs, tracking my profits and margins to make the most out of every dollar. I now have a team of 5, a full calendar and opening a second shop. I COULD NOT HAVE DONE THIS WITHOUT YOU!! Read that again... Thank you for the kickass cap and THANK YOU for my kickass business.
"I've been an interior designer for a few years now but I knew I needed to hire a well-established and experienced designer to mentor me and help me develop better systems for operating my business and engaging with clients. From what I had seen of Cheryl at High Point Market last spring and what I had read from her Facebook group,

I knew she was the perfect coach for me. She is full of ideas, quick to the point, very honest, and really cares about helping people. Initially I thought I only needed her to help me with my business processes, which she did, but what I didn't know was how she would help me get over my own personal insecurities and limiting beliefs.

I doubted my own value and pricing, and had no strong sense of my talent. Cheryl gave me a fresh perspective and even sent me a journal reminding me that "I Totally Got This." Although our recent conversations have moved slightly away from interior design to another form of my business, she has been eager to explore this other avenue and give feedback and insight from her perspective. It's been wonderful to have her share in my experience as a designer and push me to become a better business person and creative. "
I first met Cheryl at High Point Market where she was part of a panel discussion on profit. I learned so much during the discussion, but even more after it was over when she took the time to share more of her knowledge with a group of designers ready to learn.

At one point she told us "your value is not your time", and after that discussion I immediately went home and switched to flat fees. With no pushback from clients! I appreciate her direct, honest approach, and after working with her on a one on one coaching session, I have a lot of actionable steps to help move my business forward.
In case you have any doubt... mentoring with Cheryl is amazing. She is a generous soul that truly cares about the direction and vision for your business. Since working with Cheryl and dealing with the curveballs of COVID, my life/business has been flipped upside down.

I haven't been able to show Cheryl my gratitude in the way I'd like... Cheryl has never judged and has always given me her best advice and has pushed me to be the best version of myself. I can't thank her enough for being the light to guide my path. Thank you, Cheryl

After having had a number coaching sessions with you Cheryl, I can't say enough about how you have directly increased my confidence! Knowing that I have a pro like you in my corner who I can run things by and wants to see me succeed is totally invaluable to me.
Cheryl is one of the smartest people I know. From the job site to the retail shop to the conference table. Cheryl has been there, done that and successfully navigated the waters of our ever changing industry.

She is out there doing the work and practicing what she preaches, every day. I strive to be as organized as she is and run my projects with her level of creativity and precision. ( and to charge for it as she does!) Cheryl is like your smart and cool big sister who can be a little hard on you at times because she wants you to be the best version of yourself. From the biggest of big picture planning to the smallest nuts and bolts details , Cheryl's advice and commentary on Small Business Think Big is inspiring, invaluable, challenging---and 100% spot on.
Hello! I just want to recommend Cheryl Kees Clendenon if anyone is thinking about a business coach. My goodness does she have brilliant ideas that don't even cross my mind!! Thank you sooo much Cheryl for guiding me!! I finally feel confident !
As a design firm looking to hone our skills and identify our blind spots, we started working with Cheryl on a consulting basis. We won the lottery with her generosity, innovative ideas, and expert sales knowledge. Seriously, she is THE sales guru!

I found myself mumbling "genius..." after a few sessions.
The cherry on top is her delivery. She is approachable, direct and fearless. We were able to apply much of our new knowledge towards measurable goals.
We are currently transitioning from kitchen and bath design only, to adding furnishings to our services, but had so many questions about the best way to get things rolling.

After meeting Cheryl, I knew she would be able to help answer them. As an experienced owner of a successful design business, Cheryl is knowledgeable in all aspects of running a design business. From sales, to hiring to finance, operations, pretty much every aspect of the business of design, she's got the answers.

The information Cheryl provided could not have been more helpful and timely. We were able to come home with a plan for how to move forward with our physical space, potential vendor arrangements and most importantly a clear vision of how to make our new venture profitable.

Cheryl listened to our queries and asked great clarifying questions. Her down to earth "tell it like it is" style really allowed us to cut to the chase and get to the information we needed. Cheryl was open and generous with her time and made us feel comfortable and relaxed in her beautiful space. Thank you Cheryl!

Shout out to Cheryl Clendenon, my mentor and cheerleader. It has been a great experience to have one on one time with her to help me improve, polish and see my interior design business in a new light. She has made me feel more confident on adding new (and may I say scary -for me at least) clauses like minimum expenditure on my design proposals!

Today she was Johnny on the spot and helped me through getting my selling verbiage on the right track but most importantly she cheered me on while I was feeling insecure and doubtful.

Thank you Cheryl for helping me with such a caring heart. It is hard to come by people that are confident enough to feel joy when their fellow colleagues succeed! You have already mentored me with practical and human traits that I will keep close and hopefully one day pass it on. Thank you -a very big one!

I just had the most wonderful experience during my one hour Consultation meeting with Cheryl Nagle Kees Clendenon. I am drinking her"kool aid" as she would say. The resources she has available for purchase from Locking down the Lead, Cad Drawing Standards, Flat fee and Minimum expenditures etc are wonderful tools that help answer so many of the questions that solo designers like myself have on a daily basis. Glad to have found you Cheryl!
Cheryl- Thanks for all of the follow up information. The session was great!
I got so much out of our time together.
I can't wait to implement some of the ideas we spoke about, and then get back with you to discuss more exciting topics that are all things business and design!
You're welcome to use my statement on your reviews Looking forward to the next round!
The rarest design bird is the breed that moves between both sides of the brain, business and creative, fluidly.

This is Cheryl's gift- she sees all sides and knows how to activate.
CKC infuses depth and emotion (read as : soul) into every part of her business. Her knack for defining soul quality is what breathes life into her projects, builds confidence in her clients and sets her apart as a thought-leader in the design industry.
Summed up- She gets it and her work speaks for itself.
An Industry knowledgable perspective
Interior design business coaching to focus on building a sustainable model for success with savvy marketing and repeatable processes.