Business coaching for Interior Designers
A Box Of Brilliance you cannot live without-
wit, wisdom and wow moments.
Sharing our world so you can design yours.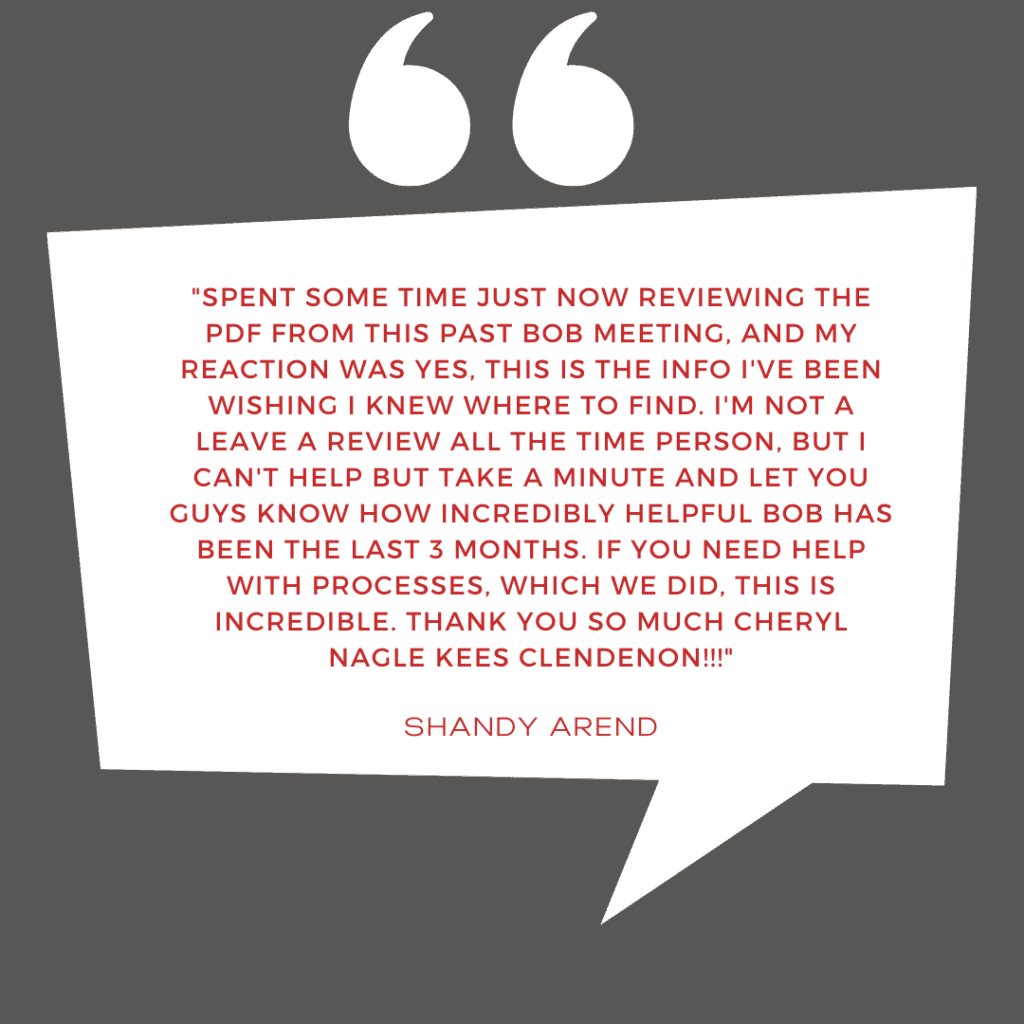 BOB is a box of virtual brilliance that delivers discussions on specific issues we deal with daily- via a group coaching call, active private community, videos, monthly pdf downloads, forms, checklists--all with the honest and direct approach you have come to
know with Cheryl and Liz.
This is our way of reaching more people who own small businesses and want to scale
to the next level. Best practice videos, real deal lives and recorded site visits ,
the forms we use to run a tight ship, the checklists we live and die by, and
interviews with our team on their role are all included in your BOB box!
And access Cheryl via the chat feature of our awesome off line community.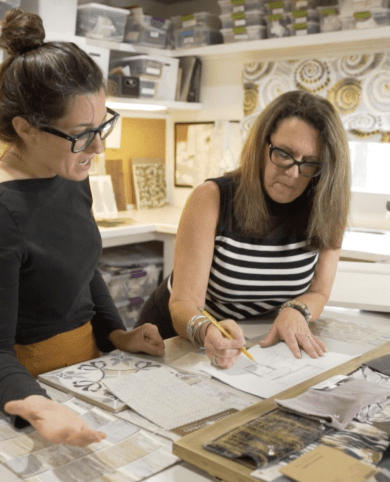 We will have a monthly set group zoom call– talking about the central topic of the month–or whatever comes up! This is a large value. Anyone who has worked with me knows I will deliver and then some. 
Downloads of forms, checklists and valuable info that coincide with discussions during the month.  Key information here- unlike most of what you might see elsewhere, these are forms and checklists we use daily. 
Infographics for bite sized "infocation" to keep handy and help train your people–and just keep learning in quick easy to digest ways. 
 Video shares of specific best practices, design meetings, client meetings, discovery calls, check ins, sales q and a. Sharing and navigating the real deal running of a design firm. Some months this could be one a week, sometimes less–but they are in the moment—not canned –I will not hide anything. 

Access to the exclusive Damn Good Designer community and small targeted groups based on your area of expertise, business type and desire for growth. Smaller group focused conversations is what I have been asked for and now have a way to do it! Feel free to ask questions- this is where Liz and I will be hanging out eventually more- and the group members also have valuable insights! 

Guest speakers that are going to help you not bore you.
Periodic special pricing on other services or products and marketing materials—why start from ground zero when you can get something to customize? 
Every month, these deliverables are yours on top of the group call. The cost for this is nominal compared to the value you will receive. 
BOB is the ideal way to get business coaching for Interior Designers in an affordable way!
More resources for Interior Designers found here.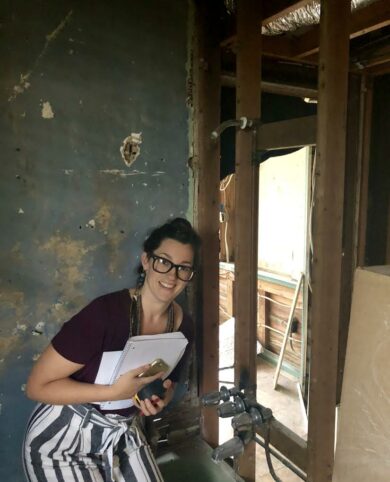 The monthly group zoom meeting is valuable in and of itself – I mean seriously (!!) but we want to deliver MORE than this. Taking the  "added value" concept to a new level and making it EASY to join in at your own pace . There is nothing like BOB out there! 
We are aiming to make your experience here awesome! And we want to deliver key insights from all the different aspects of BOB regardless of where you are in the process–along side me with a team and all the stresses that entails– to the start up solopreneur and all the concerns and worries that brings.
Whether it is BOB All the moving parts or BOB KB or both, you will find immense value that will translate into success for your firm. There is no duplicated content other than anything that is "extra" that I think both groups can use.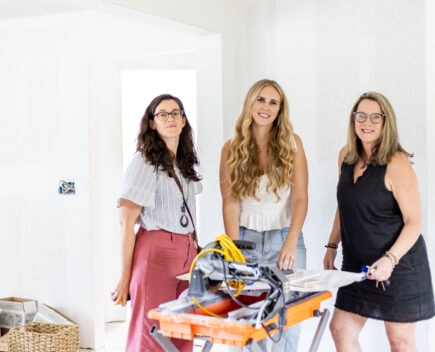 Sign up below. This is a monthly subscription box of virtual goodies but we also send out a real box of goodies too! You can cancel anytime and come back anytime, but there could be some things that build on each other so bear this in mind!
Once you sign up, you will have a log in created and can sign in for the home page for BOB Business or BOB KB, and this is where you will find content. This content is ongoing –not prepackaged! The landing page  tells you what to expect—most of it will not be all loaded when you sign in. It is developed throughout the month so you are not overwhelmed and neither are we. 
The landing page you will see once you log in is to show you what we will be focusing on that month, although other elements will be included too. Again, this is like you coming along with us—I will not hesitate to share something if of value even if not part of the focus of the month. The idea about focusing on various elements is to tie in with what we are doing  as well as to do a deep dive into that topic. 
Bear in mind the links on the landing page will go to the information page that may not be populated yet. I am repeating this as I know will be a question! It is populated throughout the month and you are alerted when something new is there. 
The Zoom date will be listed and any links or downloads will be added throughout the month, so do not be concerned if you do not see everything right away. 
There will be an invite to the member community too. This is where we will notify you of new content and some of it will be in the private group  too. You will belong to the BOB cycle you joined – plus we are planning on opening up some other specialized master mind groups. Stay tuned for this! 
BOB is a wonderful way to get access to strong business coaching for interior designers! 
Due to the nature of this being a living breathing program and much may be live or as it comes up, the content will be uploaded throughout the month. 
This means no more overwhelm but information as we go along. This is real deal stuff here, I am not looking for a reality tv show or to be famous but to deliver VALUE. 
Please note: This not like any other subscription service offered. We like to challenge the status quo. We will release information all month. Not all at once. This is better for you and better for us to be "in the moment" sometimes too! 
If you prefer to look at what we have to offer in terms of more one on one coaching please take a look at our coaching page. 
Read below for more reviews about BOB!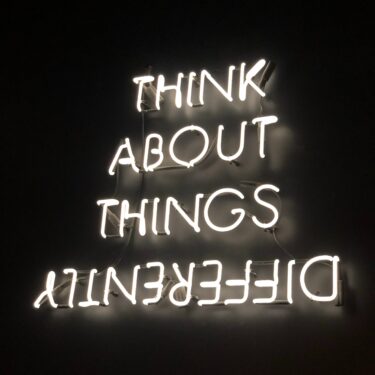 The best education is experience. Enough about that.
Let's put it to bed.
Formal education is fabulous and fantastic. But it does not preclude you from chasing the dream if you do not have it.
Do not let anyone tell you it does. It just means you need to work a bit harder to master things others may have been taught in school. Consider this my "school" introduction. Who knows where it will go from here. But I know the value of sharing how we work will translate into success for others.
I am and always will be a supporter of formal education. But even when you get it, there is so much not answered, so much that is left for business owners to figure out. Even after 21 years I am still learning. I have been asked to be allowed to "tag along" on calls, meetings, design discovery and all the things for years. Well, here you go—
Welcome to BOB.
BOB KB
Kitchen and Bath Design
Finding sanity in the construction world
Follow along in BOB K&B with a veteran kitchen and bath designer and see how we approach pricing projects, handling subs, design "nevers," challenges to MANY status quo defaults in the k and b world, product information, and how to look brilliant in front of your client. With the design chops and experience from Cheryl and the years of project management savvy from Liz, there will be oodles of information to help you sell the magic of kitchen and bath design. 
Case Studies. Dissecting a project from the very beginning to the end along with general costs, profit, and how we did it. This is an incredible opportunity to walk through a project start to finish, but with ALL the details and showing and telling the process. 

The kitchen and bath process – showing and telling.

Following up with k and b forms we use to keep us out of hot water.

 

Local relationships. Subs, contractors- how to work with local craftsmen and provide a win-win for both of you. 

Tag along onto to site visits. Even if you do project management, there is always more to learn right? We will show you what we do and then follow up with more information. 

Styling secrets for kitchens and baths

. How this can make your photos sing–how to do it and tips from professionals. 

Navigating project management.

Besides site visits what else does our project management service look like?

Getting attention. Publicity and visibility. What can you do to get in front of the right people? I have been in over 100 magazines, books, and newspapers – and that does not even count online coverage. You can do this too. 

Bite-sized education. We will give you good info – sometimes in infographics or print-outs – to help teach you about certain aspects of kitchens and baths- thermostatic valves, venting in a kitchen, tips on electrical issues etc. 

Brands. Do you want to work with them? How does that happen? 
There is a lot of moving parts in kitchen and bath design. My approach is not quite like anyone else's and I do some things others do not–I will show you what this is and tell you my rationale. Look at my portfolio and tell me if you think there are things you might learn from our team! And that is only what you can see–there is so much to a kitchen and bath sale to a client. And no, it does not mean you need to be a cabinet dealer!  
*There is no duplication in either program unless is a general thing! BOB KB is specific to more project management and kitchens and baths.  
BOB Business
Processes. People. Partnerships. Product. Profitability.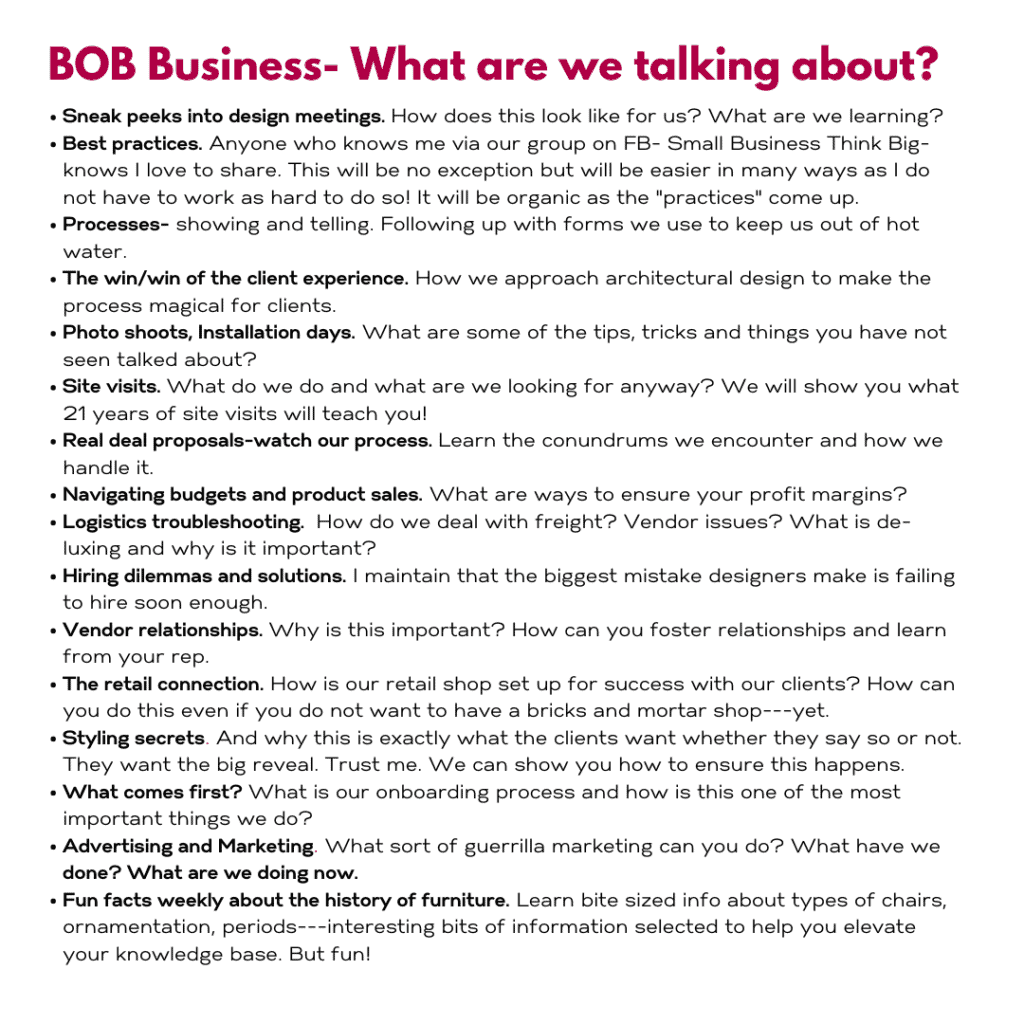 we are looking forward to it!
A few topics from past BOB cycles. Some of this is being put together in epic guides you can purchase separate from BOB.
What more are people saying?
I'm learning a lot through the messaging forum, the documents you continuously share, etc. You are so happy to share your knowledge with us and that says so much about you as a person. I am damn lucky to get to learn from such a damn good designer. Get it? Haha. The documents are awesome. Especially that case study. It was soooooo helpful. Thank you for all your time and effort you are putting into this group bc it is worth it and we notice!!! Looking forward to learning even more!
I personally LOVE that this is not in a Facebook group. I can choose to go into this group on my phone or computer versus seeing it in my Facebook feed. So glad you found this! I also really like that it's a much smaller community than the Facebook group. Like you've mentioned a few times in posts, I'm tired of seeing the same posts over and over again, so having a targeted discussion per month is exciting
Thanks Cheryl. These are great . I want to hire you after reading!! Keep 'em coming.
Hi Cheryl! 2 thumbs up for pdf files, checklists, etc! This is what I need! We are visual peeps as designers, and I value documents I can save and refer back to. Plus as paying consumer, I want something tangible. I like topic of the month. I'd love even more info on biz side of things, that seems to be your area of expertise and what brought me here.