Are you a "catalog decorator"? Or do you value unique style?
If you love something a little different, cooler than what your neighbor has, then come see us and let us help you furnish your home in Pensacola or elsewhere. Yes, we are a design firm but our retail design consultants can help you in the store find the pieces you need if you do not want full service design. 
What we LOVE about interior design is the opportunity we get to develop the character of a home with the shapes and colors and textures that enliven a space and make it truly one of a kind and so special for those who get to live within its walls! Our showroom is our "test kitchen" where we get to use fun fabrics and style unique frame combinations that inspire us and we anticipate will inspire you too. 
Gone are the days of the rusty bucket of bolts coffee tables and overstuffed rolled arm linen sofas – we want to bring spice to your life with mohair and cut velvet and fine metal legs, oh my! 
We love our client projects, and while not everyone may need full service design, you can certainly shop the "In Detail" look in our 1910 historic cottage. We are Pensacola's best kept secret. Come and have some coffee and take a peek around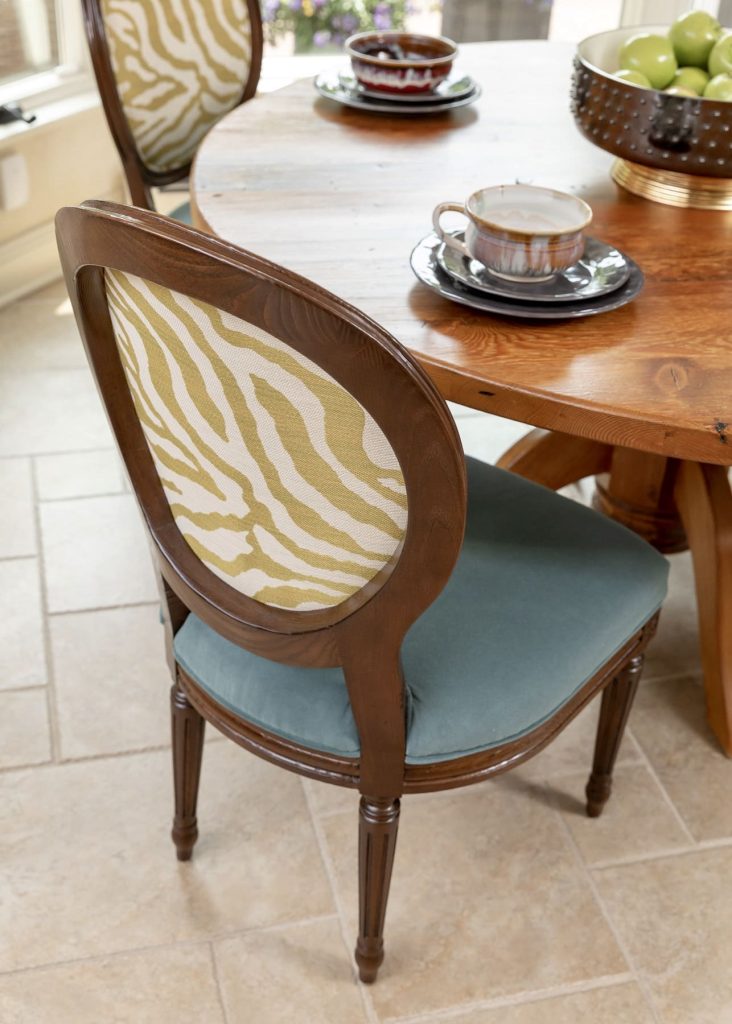 Custom chairs with Sunbrella backs and a crypton velvet seat. Perfect the messiest of diners!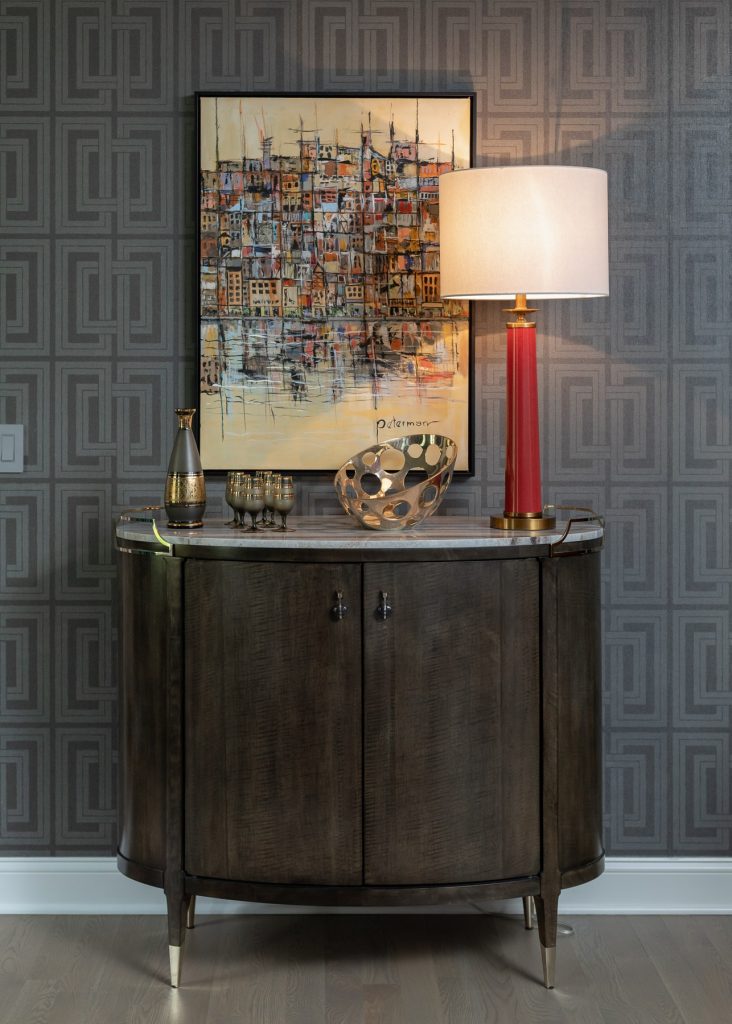 What a surprise when you open this bar cabinet–all the organization you need. With a beautiful marble top and metal ferrel legs. 
We cannot promise all the things you see are available now but we want to show you what beautiful furnishings can do for your home. Let us know how we can help.