It will be nearly impossible for you not to scale the growth of your  design firm with this powerful business coaching for interior designers. 
 (more money, more time, more team, more sanity)
A comprehensive and powerful business model
for creative entrepreneurs
The Design Paradigm® is our focused Interior Design business coaching program utilizing live workshops and coaching access 24/7 via the learning platform to support the  online training and tools we use every day.
This is BETTER than one on one coaching as it is layered, consistent and with a specific agenda. AND, we are here with you every step of the way. Slow and steady so that you can continue to run your business. 
This is the real deal in running a successful business with a proven model. 
The business of design. The marketing you need. The systems to make it work. 
Business and marketing coaching for Interior Designers from a 22 year business owner and designer. 
Read more about Cheryl's success  with other interior designers here.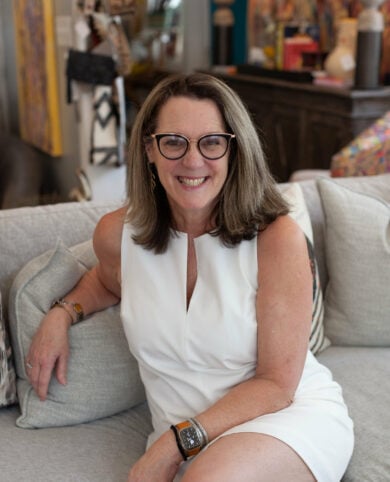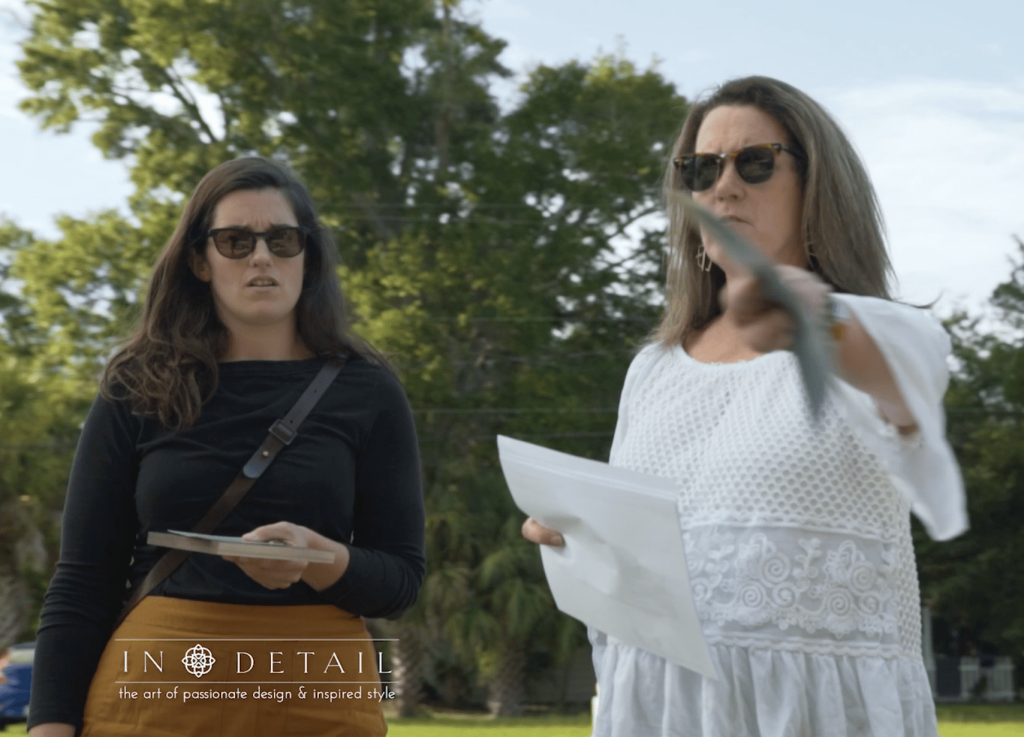 The Design Paradigm® program is for Interior Designers who are serious about running a profitable business and being the expert in the room. 
The Design Paradigm® will deliver:
A core system of ideas and concepts including principles, design philosophies, business psychology and strategies you will use daily.

A business model based on projecting income, marketing to your people and planning for sustained growth.

A guide to achieving specific goals in a creative business while remaining adaptable to the needs of growth and a changing marketplace.

A structured approach to a successful business model that will unleash your creativity.

A veteran of the interior design business, coaching, retail, managing people and wearing all the hats to be your partner in this adventure.
The unique benefits of this coaching
program for Interior Designers:
A definitive business model with a method of calculating flat fees, when to charge hourly, how to implement the minimum expenditure and explain it to the client as a win/win for both of you. No more questioning others, you will know.

The plans for future growth- 1 year, 3 years, 5 years.

Client profiles that fit the needs of your specific business considering longevity in business, location and your own personal desires.

The secure knowledge of when to hire, whom to hire and how to train for optimal performance.

Extended knowledge in kitchens, baths, remodels and new construction and how to anticipate needs of clients and contractors.

A defined and compact process to implement for designing new construction, remodels, one room or 30 rooms.

Methods to overcome obstacles, with a creative mojo to rival the best of the best.

Certification to add to your website and business cards! Woohoo! 
How is The Design Paradigm philosophy different?
It is no secret to those who know Cheryl well, to understand how her world view of
business and marketing has evolved from a long time study of behavioral psychology and a deep passion and understanding of how quirky consumer behavior  can influence the decision making process. 
How to harness this understanding in the business of design, a high touch and emotional business, is a big part of her success. 
This outlook influences the way she coaches Interior Designers about business, marketing and the growth of their business. 
Along with this unique vantage point, there is the wealth of experience running a successful firm with 20 of the 22 years with a team. These insights will shape what you take away from The Design Paradigm.
She and Liz are working actively in the trenches along side you dealing with the same daily learning opportunities. Liz brings a wealth of knowledge of small business operations,
hands on project management experience and amazing insight into what makes a successful project tick. And she writes a mean email! 
The live workshops alone are vastly different than what others are offering as we are committed to each and every person enrolled in the annual program. This is BETTER than one on one coaching. It gives you the benefit of three ways to hear the messaging and understand the business model. And you are a single person to us–not part of a group. Please understand this is different than anything you have seen before as most do not address the individual business.
This is why we ask you to fill out a specific assessment for us–we want to know YOU. 
O

ur greatest strength is the unique approach we take to building a business-

one layer at a time.
Business and marketing coaching for Interior Designers who embrace being held accountable and want to elevate to the next level–whatever that looks like for you. 
A bit about Cheryl and Liz
Poobah, Shopkeep, Interior Designer, Rainmaker, Small Business Owner,
Business Coach
2021 KBB Person of the year
2021 Design Studio winner Dallas Arts Awards
2021 Changemaker Design Hounds
200 or so years ago a child came roaring into the world feet first ready to show up and argue a cause. Just because. Her mother still maintains the story is- she was screaming-"why"- from the minute she landed wrong side up and slapped the doctor for disturbing her afternoon nap.
And to this day does not give "it" a rest except when she is sleeping. Which is where you will find her only between the hours of 2am and 7:30am. A belligerent non-smoker (in case you were wondering) and a frequent challenger of anything that resembles "normal" or desired by the masses, Cheryl is a natural born contrarian who talks faster than 2x speed on a podcast.
She gravitates towards wanting to help clients and designers who are the square pegs in a world of round holes, lose earrings impossibly frequently, fall off of platform shoes and are unapologetically saucy. Relaxing is not in the skill set. Life begins and ends with family.
Her sacred words are: Why, Percipient, Whizbang and Profit.
But please do not say the words: Package, Blocks, Red Flag, Overwhelm or Picked. Hives break out and it gets ugly.
Known for her creative "what if" approach to all facets of design and an unrelenting search for the best solutions, creating homes from the inside out is her passion. But the flow, function and visualization of the future plan is her super power. Running a successful and dynamic business follows as a close second.
Her favorite hobby is research. Reference the "why" upon birth and it makes sense.
She has two daughters, one husband, one Earl, two dogs and lives on a tiny barrier island on the gulf coast of Florida-and yes- keeps a hoodoo voodoo doll buried in the sand protecting against hurricanes.
VP of Everything, Interior Designer, Work Wife, Team Cook, Unicorn
One day about 8 years ago Cheryl had to squeeze in some interviews for a gal friday/assistant on a Saturday. In the middle of a (paid!) styling gig for HGTV and off to London in two days, the ever efficient Cheryl asked the two ladies to accompany her on a high level shopping sojourn to Home Goods for HGTV props.
Liz was wrapped up in a heavy scarf like a New Hampshire El Taco burrito—-in the fall ya'll—-fall in Florida is spelled H O T. Ignoring the side eye sent her way over the odd Yankee behavior, Liz quickly established herself as the heir apparent and Nosey Rosie was given the magic wand to rule the land.
People ask, when did you KNOW you had found your ideal work wife- Cheryl will reply " When she drew me 8 different cacti on her 3rd day because I said -find me a damn cactus".
The woman who has never been through an airport without being extended an invitation to stop and play show and tell with the contents of her backpack, can single handedly plow snow with a rake and rescue her boss in a snowstorm in Arizona.–yes, I said Arizona–after sleeping all night in a tuna can of a rental car.
They don't make 'em like this anymore folks. (by the way she is completely tethered up with air tags so do not even think about it) The dedication is real and she extends this to her clients in too many ways to mention.
Her sacred words are: "Are you kidding me Cheryl", "Mamma mia" and "I can't believe it's Friday"
An accomplished designer in her own right with an amazing sense of color and pattern, Liz can wear the designer hat in the morning, the project manager hat at noon and return to the office being the ultimate manager of all the things. Client's love her, Subs respect her and the team adores the woman who gets "it" done-whatever "it" may be.