Tips on installing tile right!
My friends at Kitchens.Com gently suggested I follow up my tile tirade with some examples of what good tile execution looks like. I aim to please and it is an excellent suggestion!!
The world of tile according to Cheryl. Now, I do not claim that everyone will like all of this material or way it is laid out but, you will have to admit, it works for the style of the space.
I still maintain, however, that while the tile execution in the previous post was the biggest problem in many of the examples, the materials really were not worthy either. Sorry. But, I am paid for my advice based on my years of experience, my creativity and my attention to the details so I have blog it as I see it. Badda Bing!
Sometimes knowing what is NOT good is productive in learning what IS good.
You know my favorite line is that If I just agree with you Mrs. Yumptyfrump, I can leave and go home. But the day I succumb to the temptation to be anything other than me, myself and I…is the day I gotta hang up the tape measure. Sometimes it is hard for a designer to circumvent a poor design idea from a client but in my opinion, this is critical to speaking your truth. And, I am nothing, if not truthful. I will run more photos of great tile execution in the next few days. Do you have any great tile executions that you would like to share here? Let me know or email them to me!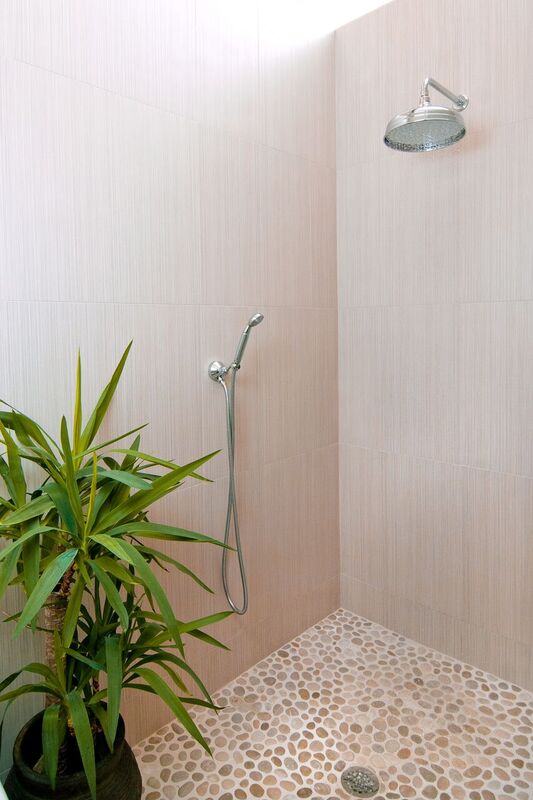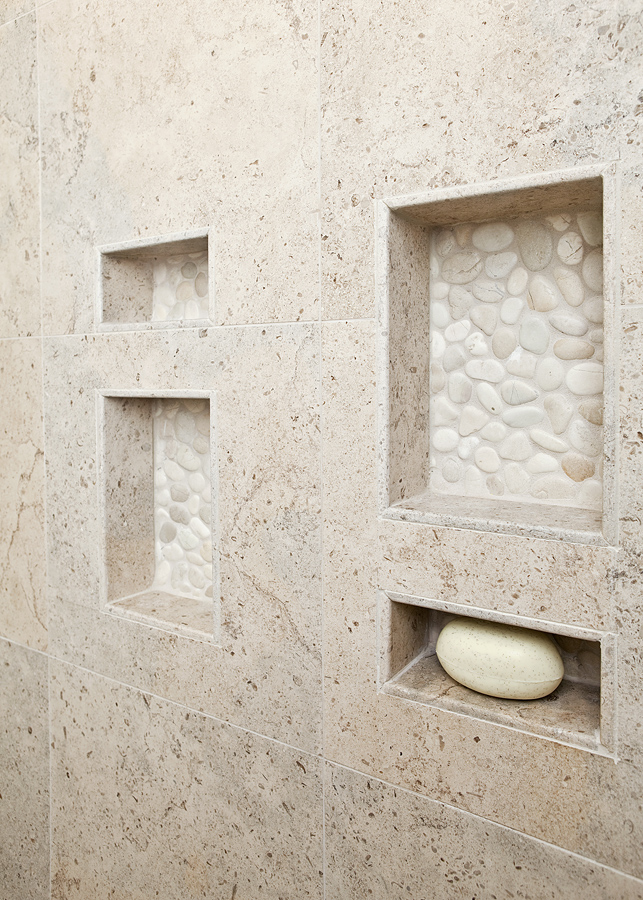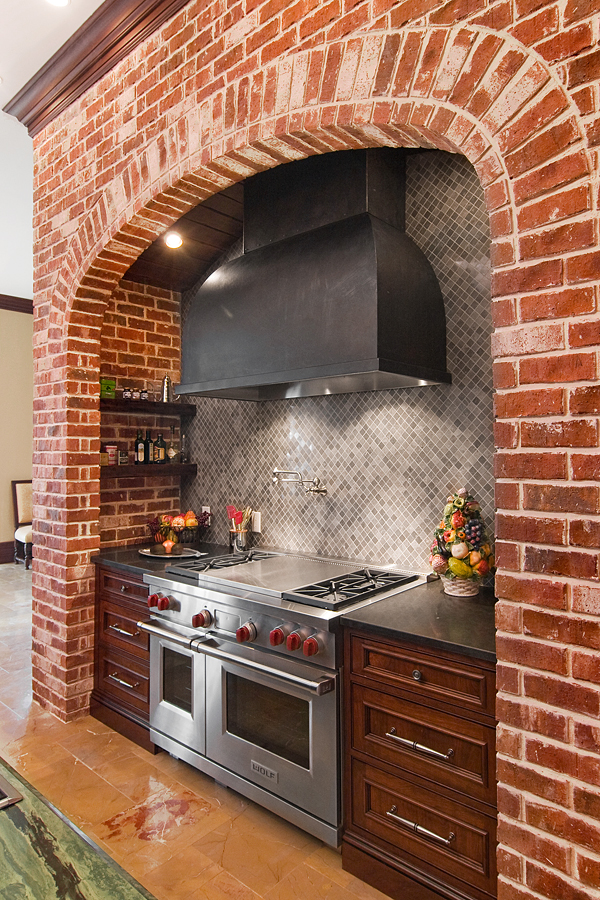 This alcove could have become very busy very fast. The small gray stone works with the hood and the brick..and makes the brick alcove the star of the show. Note the spanish gold marble on the floor. I love the classic juxtaposition with the rougher brick. Designed by In Detail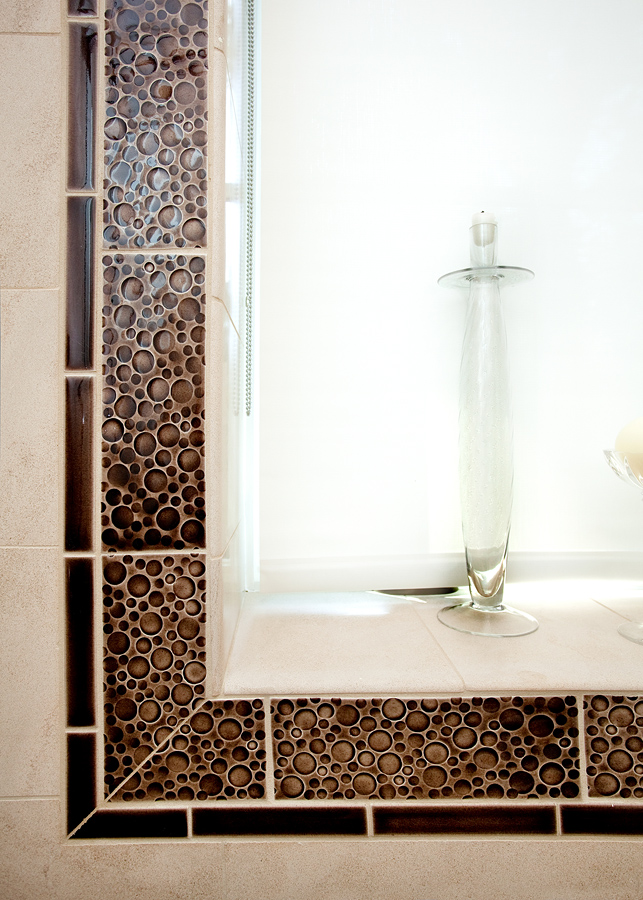 Here is an excellent idea to showcase a window. Use the more expensive funky tile around the window as a "frame" and then utilize the field tile around the rest of the shower. This window is in a shower! Designed by In Detail. Tile by Pratt and Larson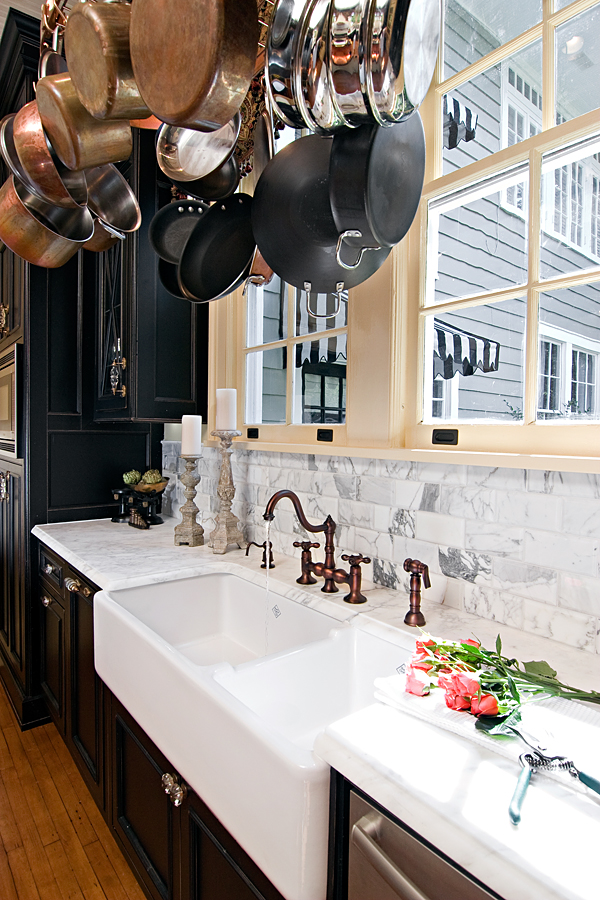 The beauty of calcutta works well in this historic home. Note,
no

tile on the sides of the cabinets! Designed by In Detail.