Our retail design showroom is located at 1514 North 9th Avenue, Pensacola Florida. Please plan to visit Monday through Friday 9am until 5pm and Saturdays by appointment only.
In Detail Interior's retail shop is called 1514Home; here you will find the best gifts, lighting, vintage barware, and unique furniture in Pensacola. Our staff cares about the details that make your home personal and functional for your family. Our shop houses a wonderful selection of gifts, home accessories and of course furnishings and lighting. We are happy to source products for you, help you with a gift and even wrap it in our signature bags.
We do not offer cookie cutter ideas or products, rather we strive to accommodate all budgets with good design and a unique approach. You will find all levels of pricing but you won't find the same thing all your neighbors have and that the big box retailers sell by the truckload. Come visit us and you will see what makes us different than the rest.
In Detail would love to help you with all of your interior needs and we offer special programs for clients who wish to purchase product but not engage in a full design program. Please ask us for a referral list of satisfied clients!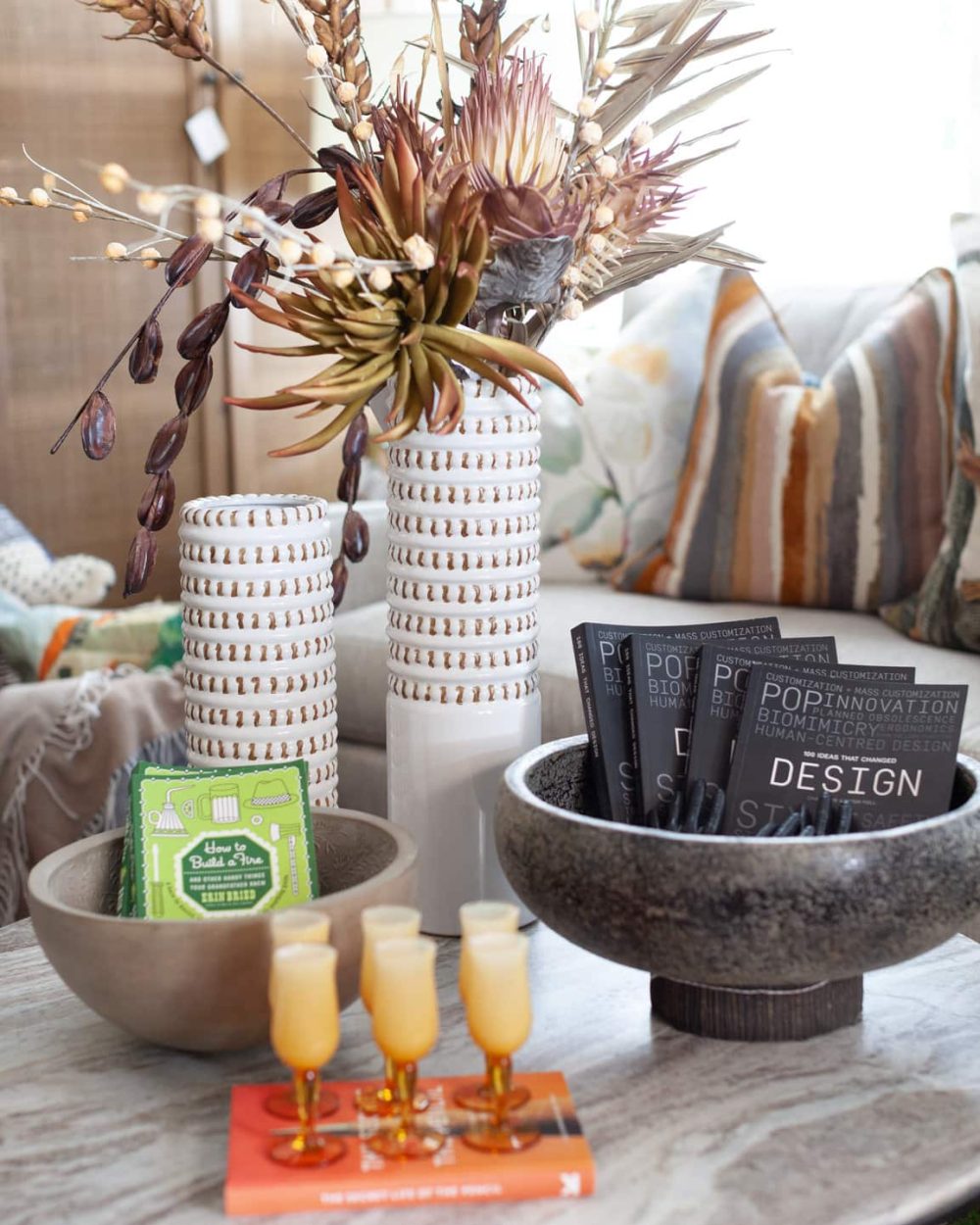 Every time I visit the shop, I feel like Dorothy in the Wizard of Oz—after her house falls from the sky and she opens the door of her sepia gray room—and she ventures into the technicolor and adventurous land of Oz.
--Sharla Gorder
In Detail Interiors is such a wonderful showroom. I love coming here to shop for gifts and home decor. The owner, Cheryl, is a talented designer. The staff is also very friendly and helpful. If you have not stopped into the showroom you are missing out.
--Judy Steele
We replaced old shades in our sunroom and breakfast room with new automatic ones. They are beautiful, fit perfectly and function like a dream. Our choice color and consideration of expense range was assisted by Liz during and on-site visit. We are very happy with the results.
--BB Wade
My husband and I are looking to remodel our dining room and living room so we decided to stop by In Detail! I was completely besides myself with all of the beautiful furniture the showroom had to offer! Not only was there so much to look at but we had a chance to speak to Liz and she was more than knowledgeable. She explained to us the importance of sizing furniture to properly fit the space to create an environment that is not only beautiful but functional! LOVE, LOVE, LOVE!!!
--Shelby Fisher
In Detail Interiors has assisted my son with the remodel and design of two of his homes, and they are absolutely phenomenal. I also highly recommend visiting the showroom if you're in need of unique gifts during the upcoming holidays.
--Cathy Murphy
In Detail Interiors is not only a design service but has an amazing retail shop. I love all the one of a kind items as well as mid century finds and vintage bar wear. It reminds me of the great stores I loved in NYC.
--Amanda Glickman