Is finding the perfect sofa kind of like online dating?
Surely someone's thought of this already, right? Swipe left for that sectional with the built-in cup holders and swipe right for the comfy looking mod sofa in just the right shade of blue. I'll admit it, I've been on the hunt for my one and only for a while now. You know the ideal match that dreams are made of. I just imagine walking through my front door and who's there waiting to envelop me in their loving arms but my quintessential mate? The yin to my yang, the peanut butter to my jelly and it'd be really great if it came in a high performance fabric and; oh yeah, can it please be the perfect length and width for lying around on those rainy afternoons when all I want to do is curl up in a blanket and read a great book? The best sofa can be elusive.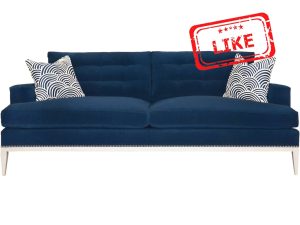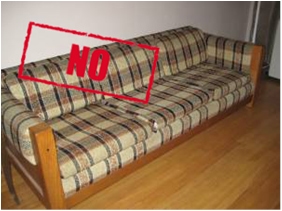 How high are your standards?
That's right, we all have some pretty high standards for that one piece of furniture that welcomes you home after a bad day at work. It has to be comfortable and look great at the same time. The problem is,  this is hard to tell from a picture alone. Sure it's the right style, color and even size to fit into your space but how does the fabric feel? Is it too firm or just soft enough? What if I like a certain style but want it in a different print and tapered legs instead of the fat round ones. Finding the best sofa is not easy!
The good news is there are options for building your perfect mate. Custom lines these days, like our go to custom line- Vanguard Furniture, provide the formula for a match made in heaven. With selections in everything from fabric to cushion material to custom dimensions and hardware finishes.
 We all like to feast on eye candy riiiiiggght?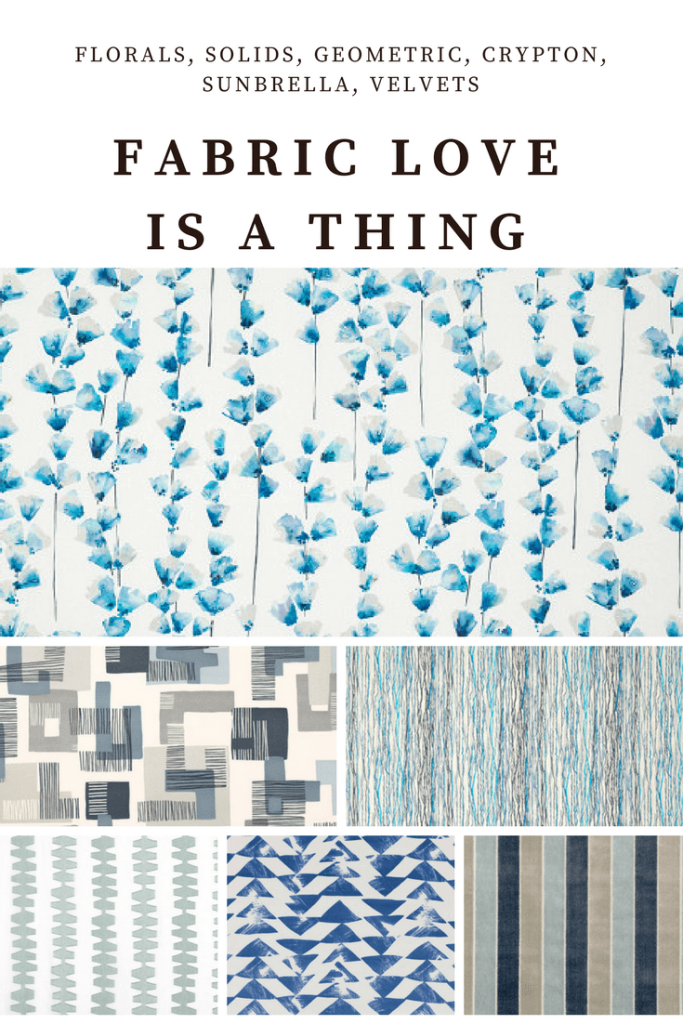 High performance fabrics that are stain resistant are great for families with pets and children and are available for indoor or outdoor use. From velvets to tweedy textures and in every color of the rainbow, custom fabrics are available to suit anyone's desires. Choose the perfect fabric for upholstery then complement with a custom throw pillow.
Ok Mom is right- What is inside is important too: Cushioning
Cushion options don't just range from plain old firm to soft, you can choose firm with a tailored look or soft and overstuffed  or soft and loose. Whichever way you like to sit or lie on your sofa in comfort; it's up to you.  And it's not just the firmness, you can also choose the content material with options for hypo-allergenic as well. And let's not forget the support system that the cushions will sit upon- 8 way hand tied has always been the bench mark for fine upholstery.
We all love a good frame- yes?
Who isn't attracted to a good build? It's important to consider all angles of your sofa. Do you prefer a broad back and soft shoulders? Thin legs or sturdy? When you think of the arms of your sofa are they wide with square edges or round and soft?  The "sit" is critical to getting the perfect soulmate. And if you want this union to last- look for kiln dried hardwood frames.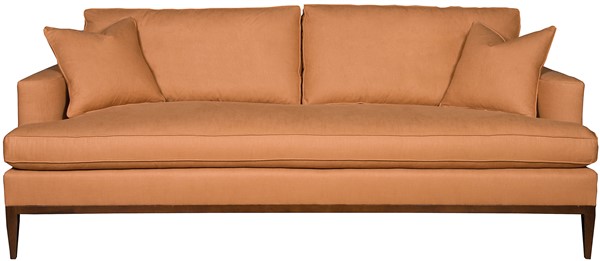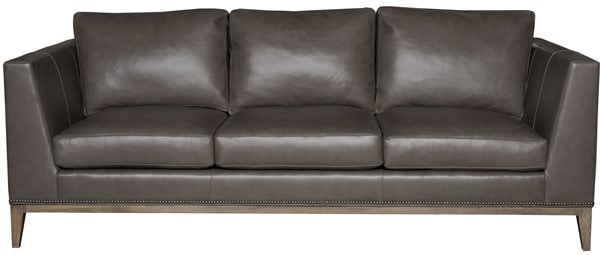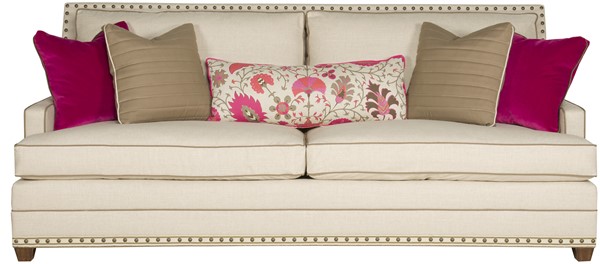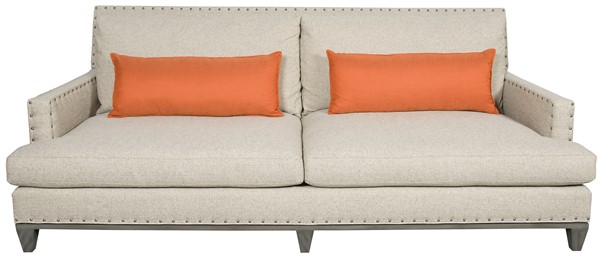 FINISHING TOUCHES
Ok, here's where things really get fun. Who would not love to add the "finishing touches" to the man in their life?
Oh the embellishments we could add! This might not work for your love but for sure can work for a custom sofa!    The personal touches like decorative nail heads in multiple finishes and sizes, tapered legs or square, tape across the base, or contrasting welts on the cushions. So many options- dreamy combinations!
Vanguard has so many interesting layers- a little bit mysterious, a little bit sexy- finishes and styling details to make you swoon. Whether you like to keep it simple or get creative, you can choose the finish of the nailheads and decide where they go and how close they are placed.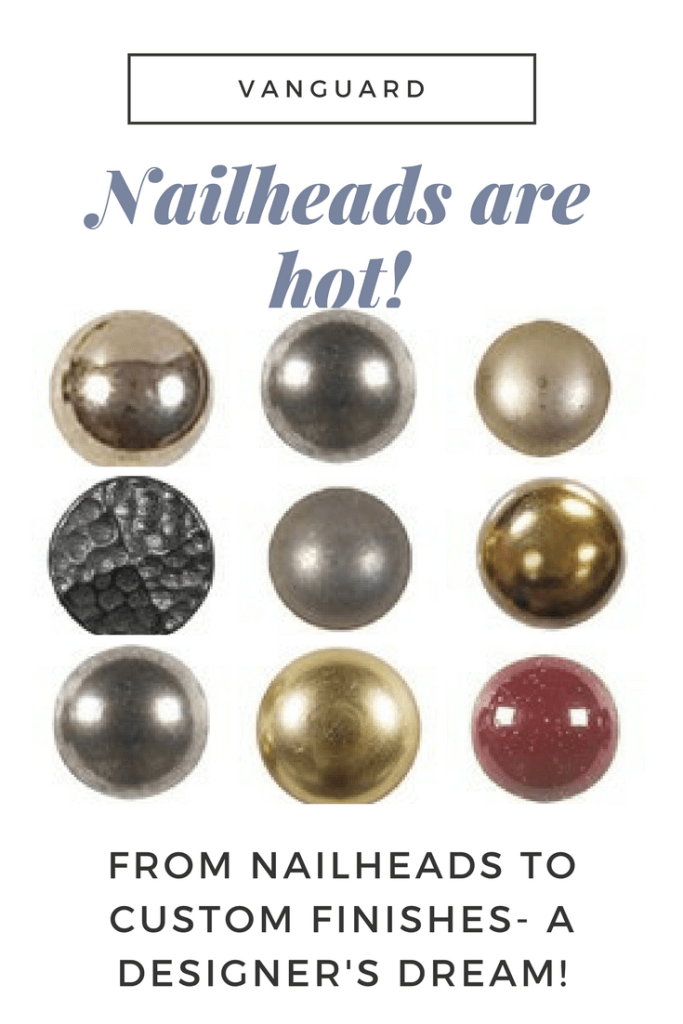 This isn't just limited to sofas, many of the custom lines we work with offer these and other options available for bedroom, dining and living room furniture.  We love companies like Vanguard and all of the top manufacturers that provide a literal playground for designers imaginations.  Their excellent craftsmanship along with valuable customer service relations is what makes us so happy! These choices make it easy for you to design your dream furniture pieces and have a truly unique, one-of-a-kind sofa like none other. No more settling for someone else's idea of your furniture soul mate!