Why getting an independent review of your home plans is so important
Whether it is a remodel or new construction, the plans are essential to a project getting off the ground. At our firm, we consider "the plan" almost a holy instrument! The plans are the literal and physical directive to the contractor as to how the structure is built or remodeled. Without good direction, the results will reflect the same, loosely interpreted desires and wants, poor function and often a lot of heartache.
If we could just bottle hindsight! You do not know…what you do not know.
Having a plan (and sticking to it!) is a core value in our daily mantra of moving client projects forward and after 20 years of remodeling and furnishing homes for clients all over the country, there is still not a floor plan that crosses my desk that doesn't need a good 1-2 punch.
So what is plan review? Why do we do it?
And who needs this type of service?
What is a House Plan Review?
Plan review is the process by which we dig in on the design concepts for a remodel or new build.
Whether a master bathroom suite, an entire set of plans for a new construction home build, or a kitchen and adjoining gathering space, figuring out how to design the layout is so critical. Our process is structured, but the creative part stems from our extensive experience and understanding the client's pain points.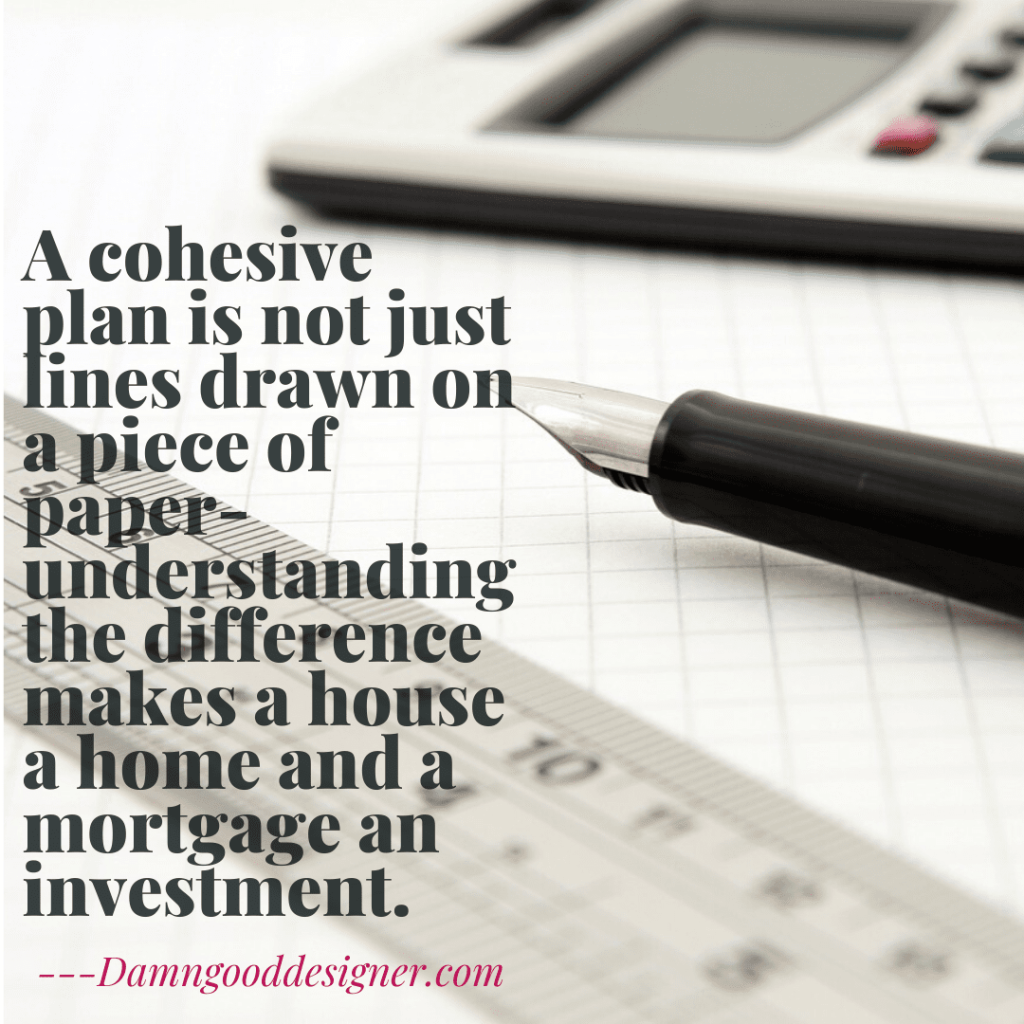 After inputting the verified measurements of a space into CAD or Chief, I take pencil to paper and break out my scale and make the magic happen.
Fleshing out ideas for "what if"
Flipping this here and that there
Balancing egress
Considering vantage points from various points in the house
Optimizing your space for YOUR needs not just the standards of others
Finding hidden gems of storage space
The list goes on and on and on
And this process isn't just about finding the easy solution. I twist those plans this way and that until I've wrung out all the potential in my most favorite combinations. Then we refine internally with design meetings and present our top picks for your review.
Why a House Plan Review is Important
The why is simple.
1. Good design starts from the ground up. It lives deep, dark in that perfectly framed set of windows…that dining room peekaboo beneath the eyebrow arch…the easy pass from kitchen island to gathering game table.
2. Plan for the best layout for your family's needs. Flow and feel and measurements of space come together in a perfect harmony and when you don't have harmony in a space plan or a schematic floor plan then something will always feel off (even with the prettiest furniture and fanciest wallpaper and most expensive light fixtures).
3. Accent a particular area that is important to you. And whether you are adamant your kitchen needs to be gutted and remodeled or are simply considering the opportunity to accentuate a part of your home that you feel is under utilized, chances are our house plan review is for you.
4. Hiring a professional to exhaust the options and refine the design. Kick start of a project and know what is truly feasible in terms of space, but also ensures you can get concrete bids from contractors and subs for your project and will help you start to wrap your arms around the budget for your remodel.
5. Ensure you can get concrete bids from contractors and subs. This helps you start to wrap your arms around the budget for your remodel.
Do I Really Need a Designer to Review My Plans?
It's often said that hiring a designer is a want – not a need. But when you dig in on a remodel or new build without a good floor plan to begin with, you immediately open yourself up to so many potential issues and errors.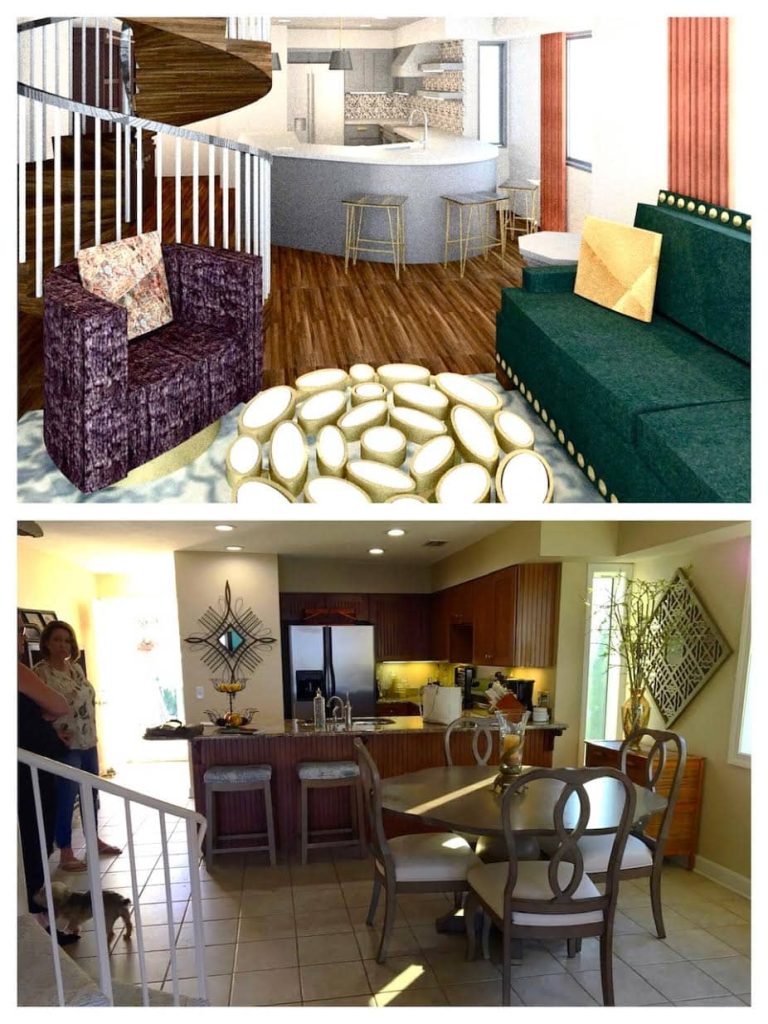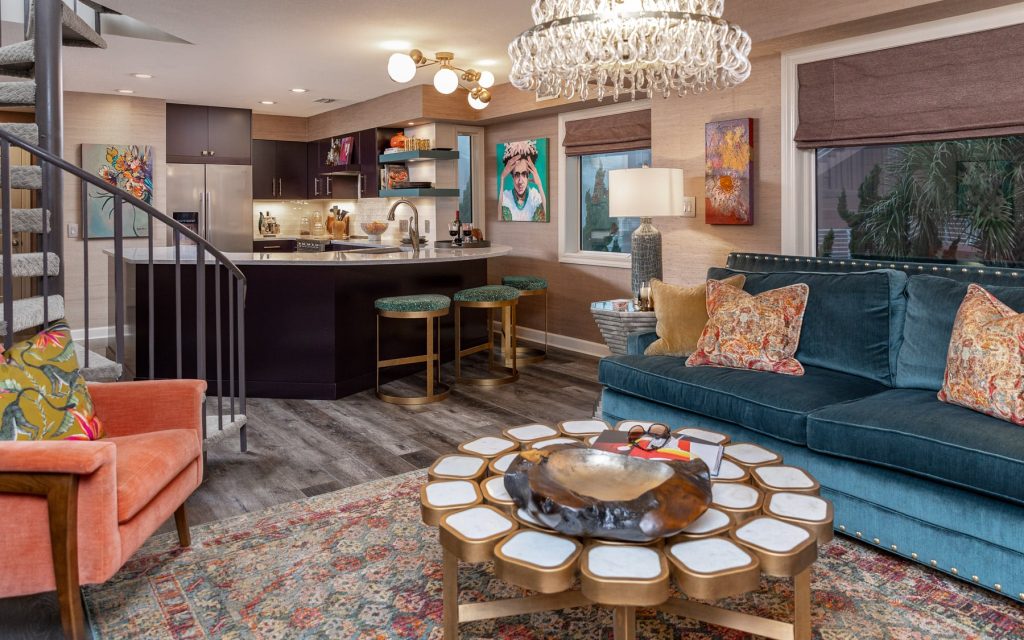 When you just don't know how to get your arms wrapped around a remodel project or the plans for your dream home are just. not. quite. right. – what should you do?
Save the money on the front end and rather than starting and making mistakes that will have to be fixed, hire an interior designer so that you can avoid the mistakes on paper FIRST!
Then bid and execute based off of a plan that you can stick to (and that your contractor won't be able to catch you in a precarious situation with!!)
This is one of our sweet spots. And we love it.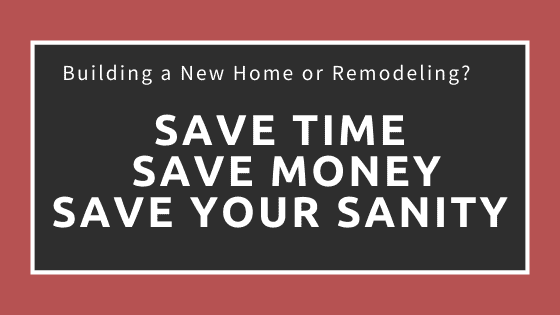 To learn more about our plan review service, call us at 850-437-0636 or get more details here.
"If you are building new or doing a remodel, you want Cheryl's eyes on those plans." —L.L.
Tell us about your project below!