You CAN work with an interior designer outside your area
Have you ever seen a designer's website and loved their work but did not expect to be able to work with that same designer because you lived too far away? Or wanted a look and style that is not as available to you in your city? Or perhaps you need a seriously good kitchen or bath designer that you feel confident has your best interests in mind?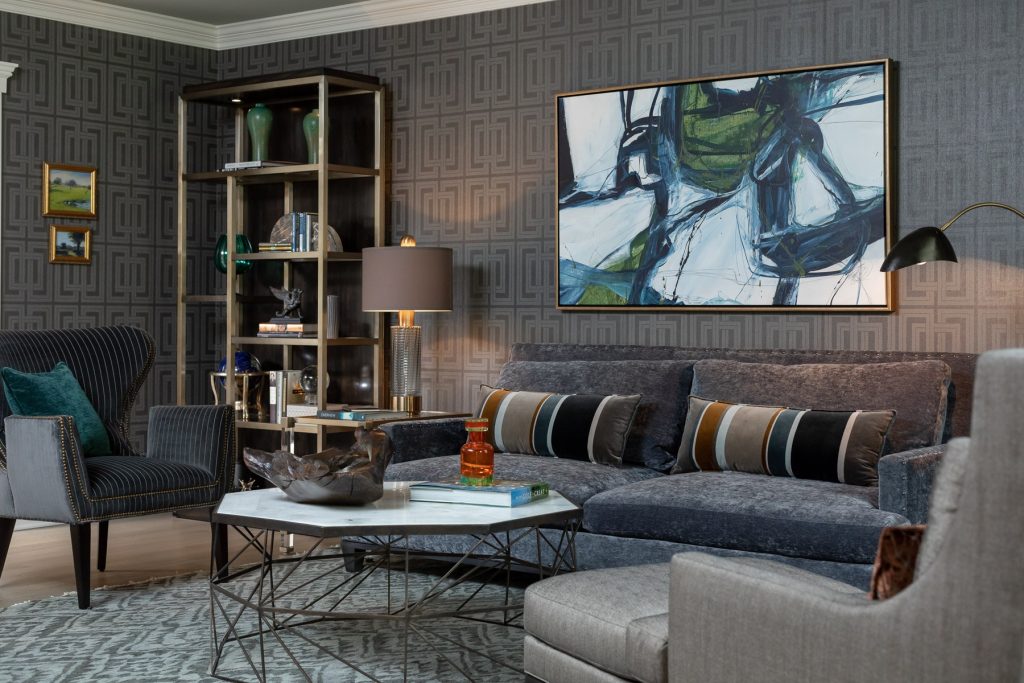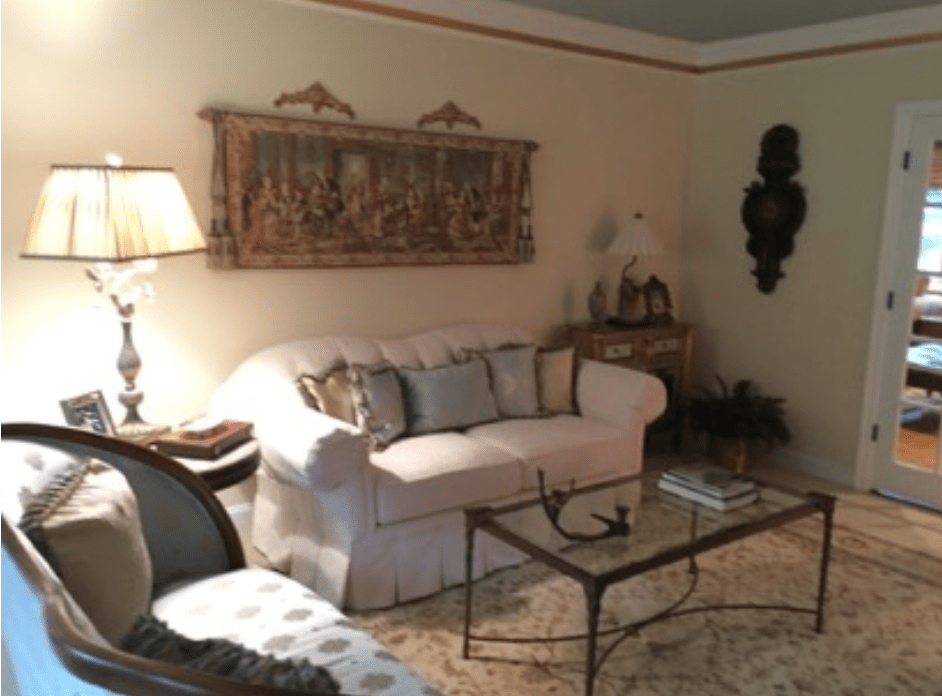 Hittin' the Road, Jack!
The ability to work long distance has greatly improved in the past few years and we have an ace system in place to make it seamless for our clients and rewarding for all.
We love our little slice of heaven here on the Emerald Coast, but we also enjoy working with clients from out of town – and we do not mean E-design (although we do this as well), but full service interior design. And doing it with the same great experience we are able to give our local clients too. 
Sometimes it's nice to face a new challenge and work out of town. And we're not talking Destin or Orange Beach (those are both still very much local territories for us.)
The logistics and processes we use are different in a handful of ways to our typical rigmarole, but often the reveal is EXTRA awesome (and maybe feels a smidgen more like what HGTV makes this crazy industry out to be)!
Having just returned from a project in Boca Raton with a family who we actually had the fortune to work with a few years ago on their previous home here in Gulf Breeze, we have a lot of thoughts fresh in our mind that we want to share! So here it goes!!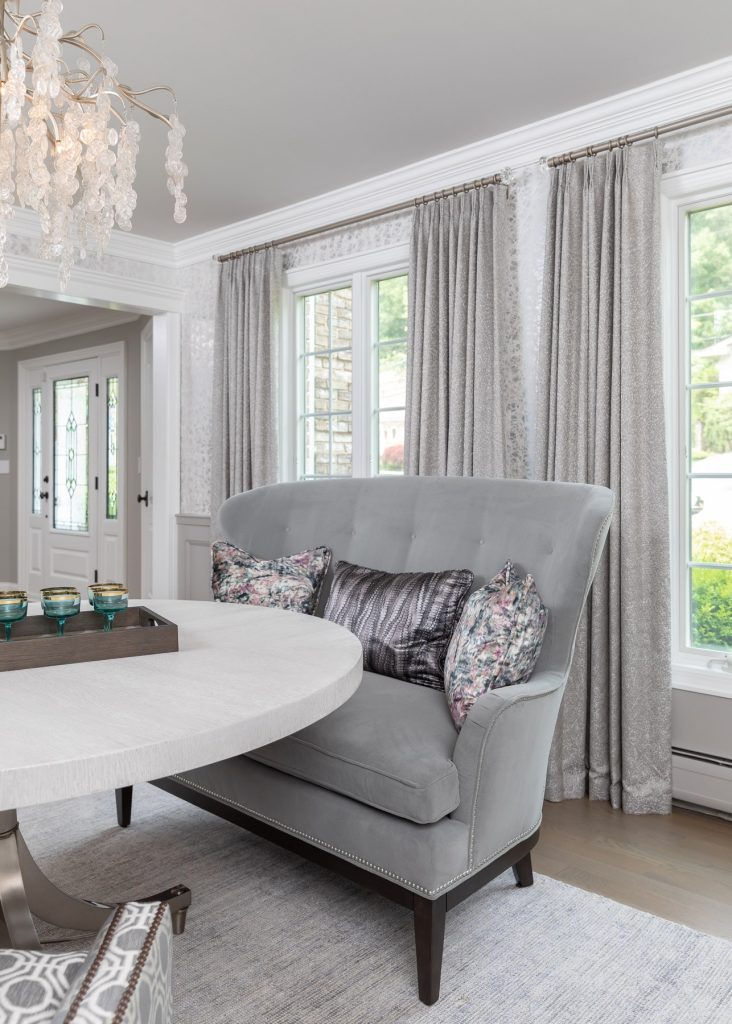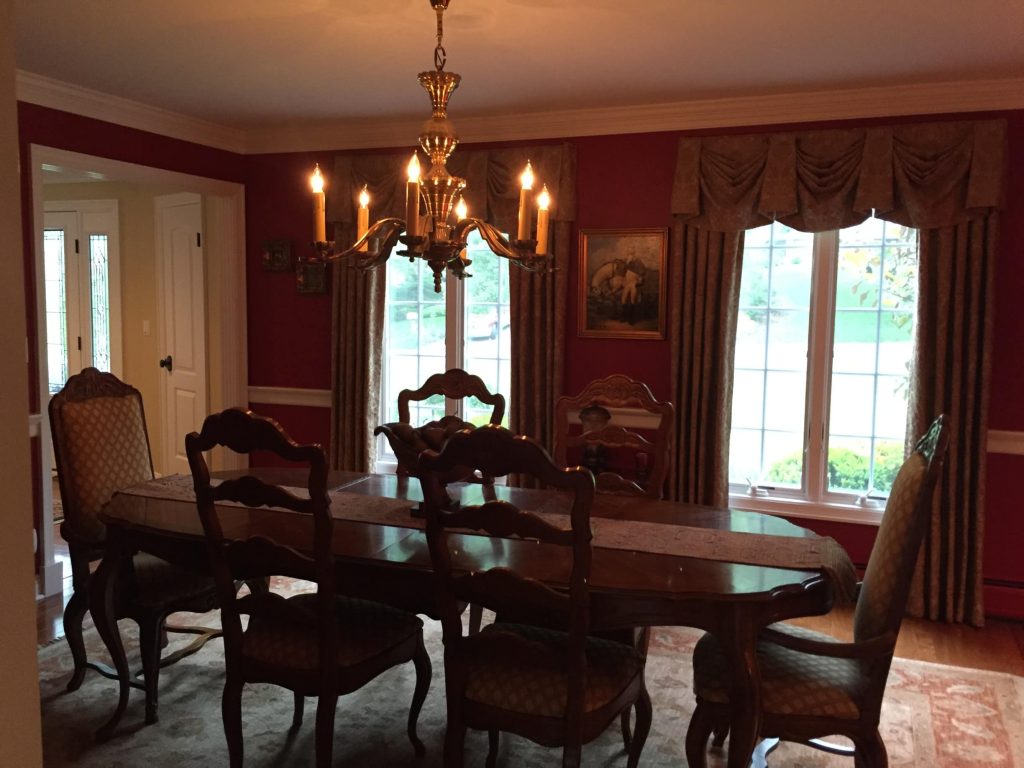 Design work out of town – why we love it and why you should not limit who you hire to the local area you live in!
Let's start first with why we love it – because many might be thinking right now – FOR REAL?
Residential Interior Design is already such a logistics nightmare, why would you want to do it somewhere outside of your own local community?
For us, a lot of the appeal has to do with the demographic of clientele that exists out there and the architectural opportunities that present themselves in different regions of the country.
(There is probably a sick-twisted part of us that loves the extra challenge though, too!!)
Plus – let's be honest – there's something truly dreamy about doing months of prep work and then dropping in on an airplane and swooping through a client's home to make it 100% amazingly awesome! It's an adventure, a monumental accomplishment by the end, and just a good chance to mix the pot up a bit!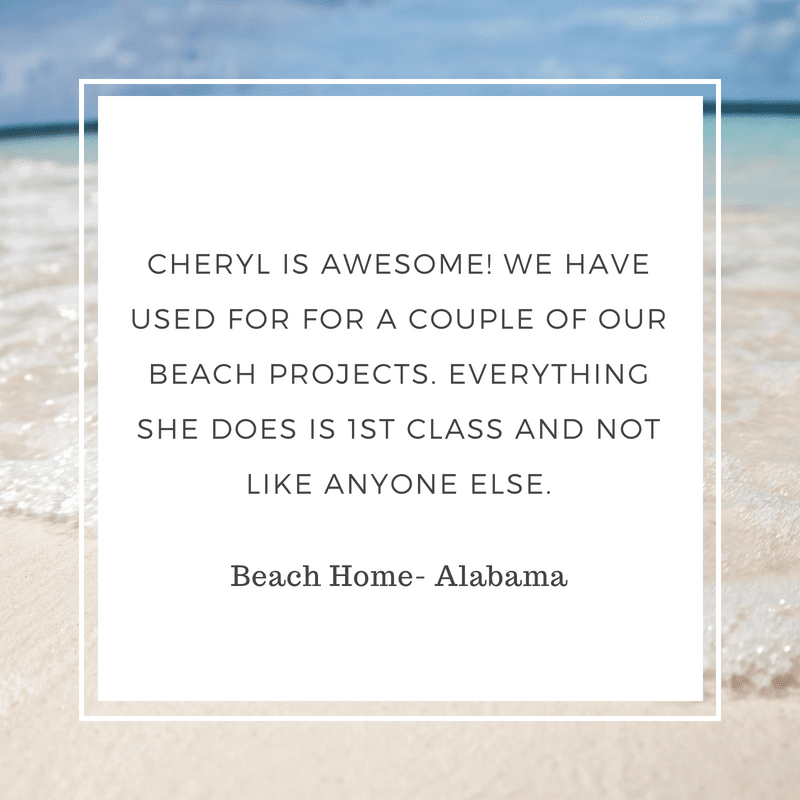 But why should a client want to hire a designer from out of town?
We're big on intel collection no matter the potential prospect, project budget, or scope of work – we always want to know why. How'd you find us and what about us appeals to you?
Every firm has their own special sauce – personality – approach to business – and mission when it comes to interiors, how they treat design, and what drives them to perform at their optimum levels of creativity. So for any client not sure who to hire, researching this pulse is critical.
For In Detail, it really has so much to do with you – yes YOU. You the client. Not the colors we love, or the fabric we just have to have to use.
The process from start to finish is about asking the right questions to determine your core frustrations with your existing space and figuring out the perfect way to appoint the space – floor to ceiling.
We are not just sofa sales people. We are not trying to get you to buy the most expensive light fixture in town. But we are looking to do some unicorn magic for you and that has everything to do with the collaborative partnership we find with you over the course of digging in on a project!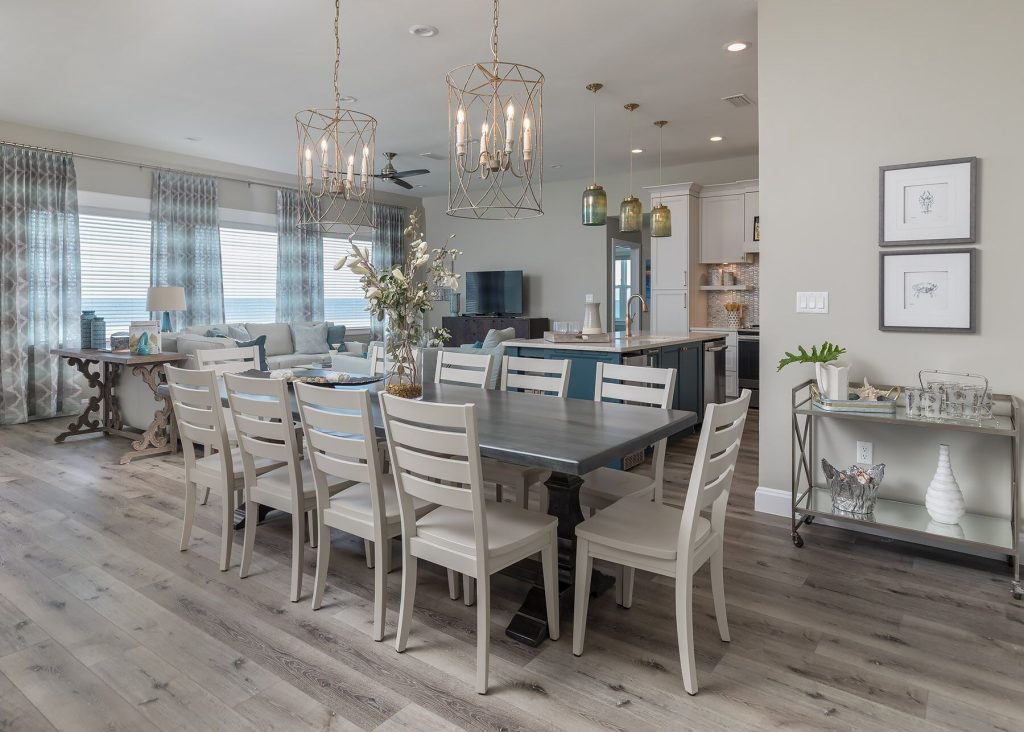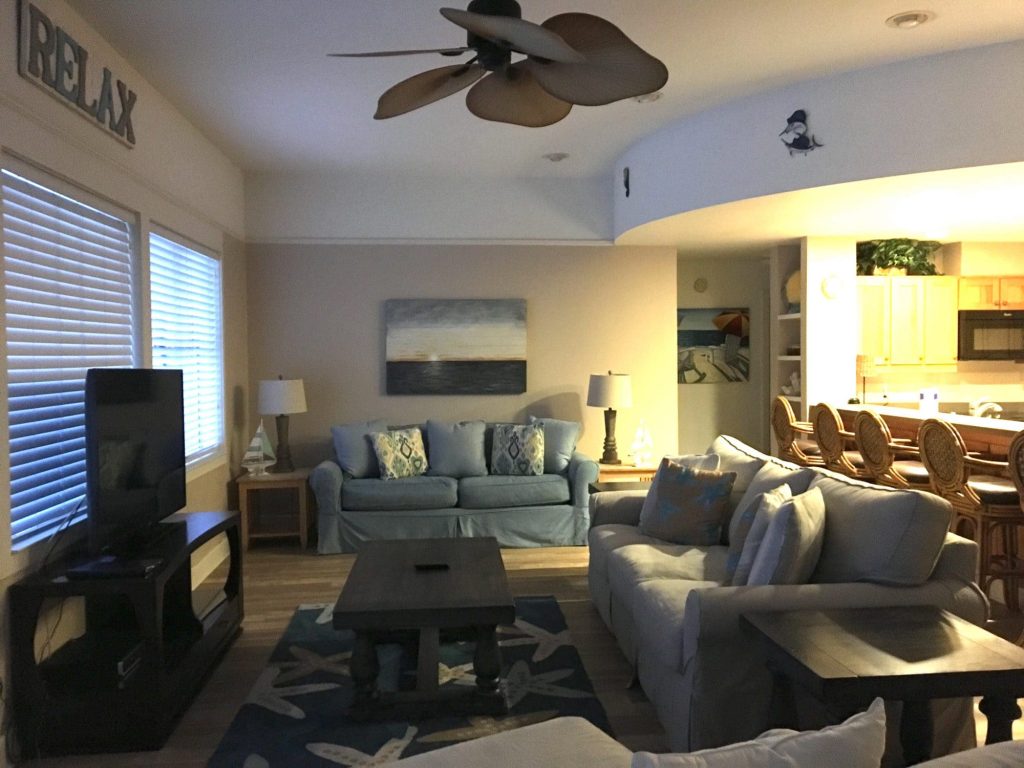 Cost is also something to consider. Could it be more affordable?
Why yes it can!
A few of our out-of-town projects in the last handful of years have been clients who find our work, love it, and realize that the logistics and capacity for us to handle their project actually is more affordable than what they may have access to in their local city. This may sound silly – but it is definitely a factor to consider!
Your investment in your home and access to great resources should be high priority items in your planning for a residential interiors project. Thus, finding a firm who can hit those wickets and give you the best value for your dollar is critical.
Unique style customized to your needs
There's also a factor we've run across that may be surprising but that actually makes a lot of sense. Many communities who are involved with the same cadre of local designers start to look a little – well – matchy-matchy.
Here at In Detail Interiors, each design project is unique and a prospect should be looking to work with a design firm who is going to make their home look awesome (not like everyone else's in the neighborhood).
This is a challenge for all design firms but really one of the most critical to one that will last. Original work and not falling into habit patterns with your resources and colors are important factors for a savvy design firm who you may be vetting to be able to demonstrate in their portfolio and social media. Because who wants their house to look like Susie-Qs?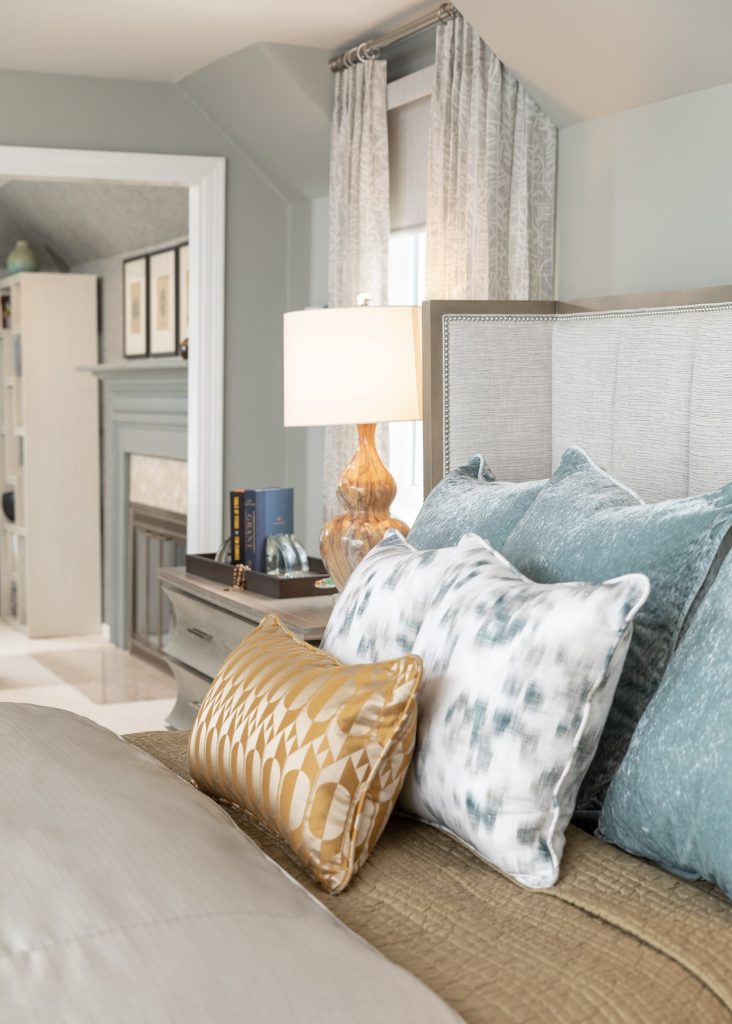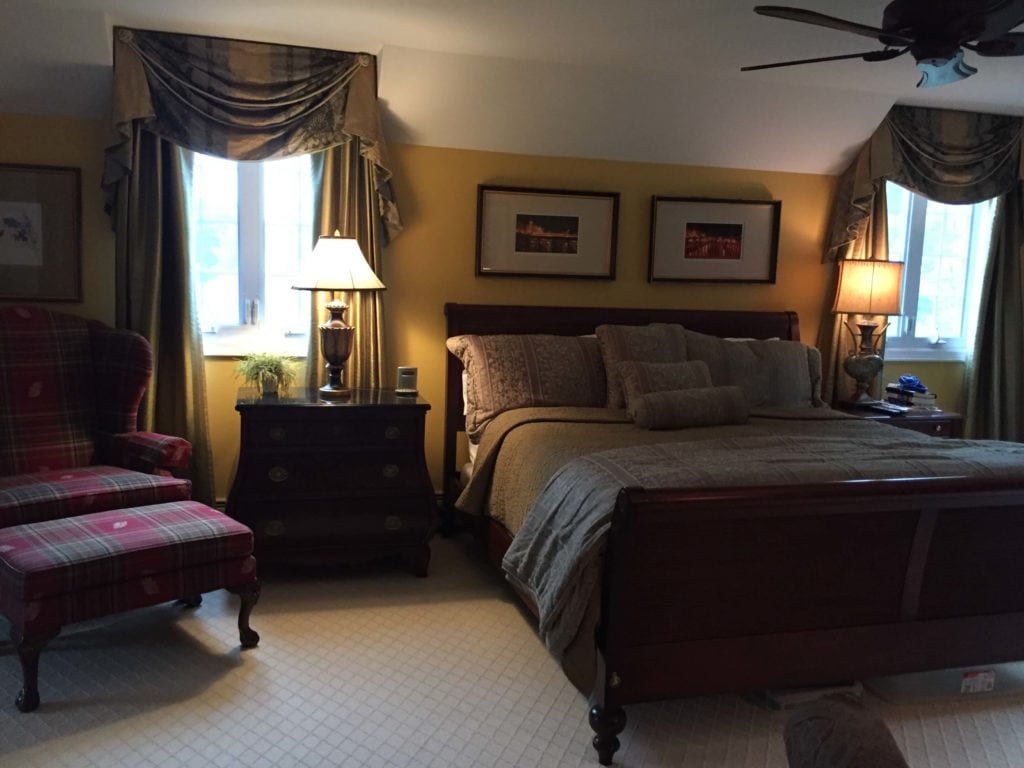 Our firm handles it- and will make sure you know exactly what needs to be done and when
A more specific reason that we'll leave you with is the fact that we as a firm "handle it". And what that means for you as a prospect is that no matter the size or style of your project, if we are hired we will make sure it's treated top to bottom, soup to nuts.
From the paint color to adding trim, where to place your new light fixtures, how to transition your wallpaper, what the comfiest sectional will be for your new media room… the list goes on. We become your advocates and confidants in making it happen and it is so much fun! (Reason numero uno why you should want to hire us, no matter where you are!)
What about the logistics. How does it work?
And what's your role as the client?
What about subs? (ooof the subs!)
We don't just snap our fingers and ping – it's install day.
Residential design done right is a process, but when done well it does not have to be stressful (no matter your location.)
When it comes to process, here's a good overview you can expect after we've done our preliminary consult and you've hired us on.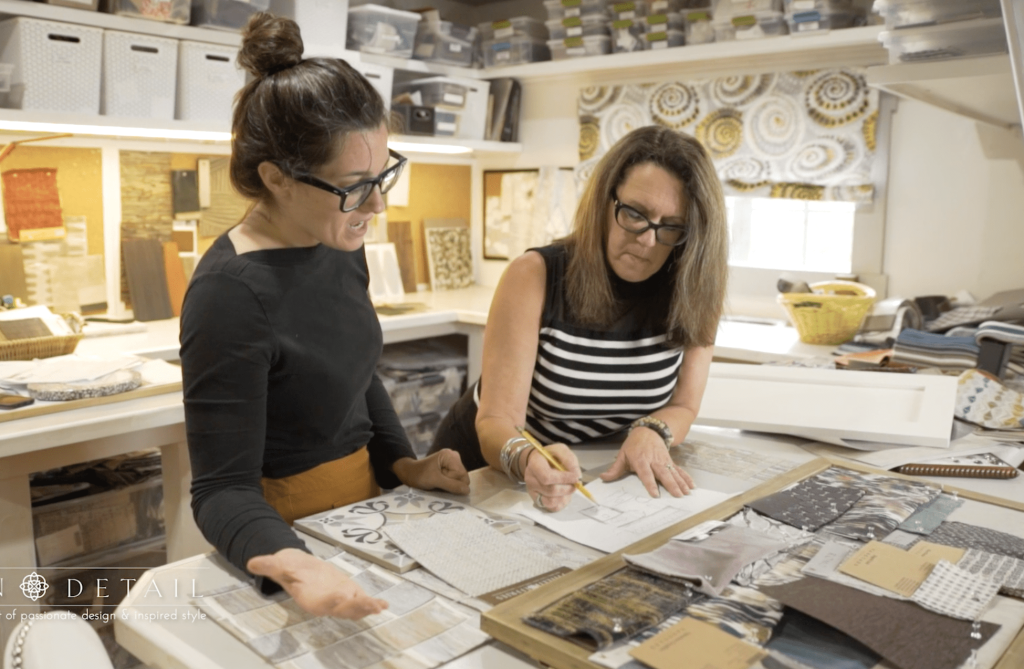 How do we work with you during the design phase?
We still are pretty strict about things here, but there is a more substantial role we look for from the client if we are working together from out of town – namely, providing us with a preliminary bundle of information for your existing home. if it is a remodel or furnishings project.
Measurements. Before pictures. Paint schedule for what's there now.
Maybe a small piece of the flooring material or any other furniture pieces you may want us to re-purpose. We'll walk you through this so we capture it all in an organized way! (And if you already have plans, awesome! But we may ask you to verify a few details to be sure the house is really built how the plans say!)
As Built drawings and new space plans are still designed internally with our team. (with 3D and/or hand-drawn sketches as needed).
Everything must fit and this is how we make sure it will once it's unloaded for install!
Design story boards with fabric swatches, inspiration pics and selections will be presented to help navigate discussions about the concepts we're proposing.
We send swatches in the mail also, to show you how (and allow you to feel in hand and "see" in person) the finishes and more intricate elements as possible.
Not everything may have a finish swatch, but we use a lot of tools, to help you visualize and understand how the design elements will layer together.
Approvals, invoicing and ordering commence as soon as we refine selections.
Lots of emailing, FaceTime, and texting may happen before we get to the final approvals stage, but we always get there and depending on the level of collaboration you want to have, we can involve you more or less in the process.
You'll always have final say on approvals though and nothing is ever ordered or put into production unless we have written approval or physical sign off from you and payment has been made for the product in question.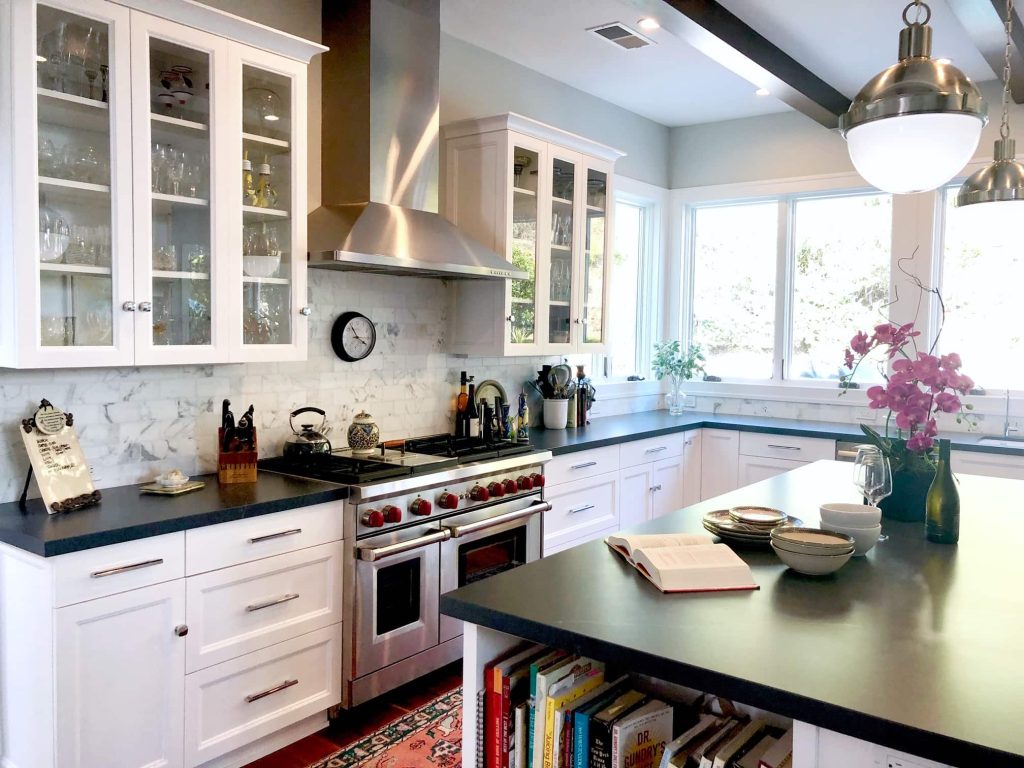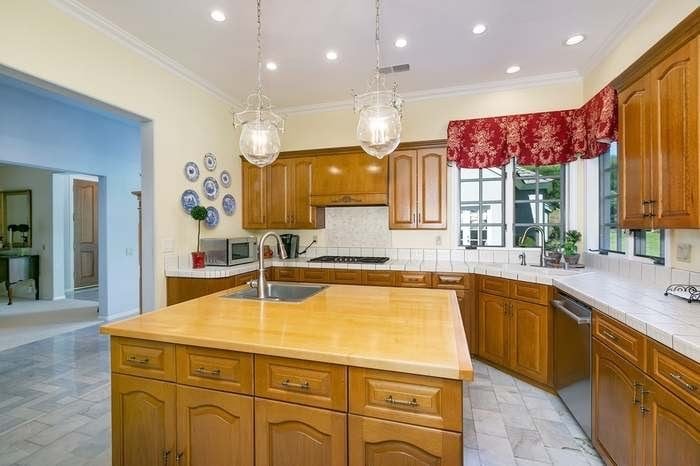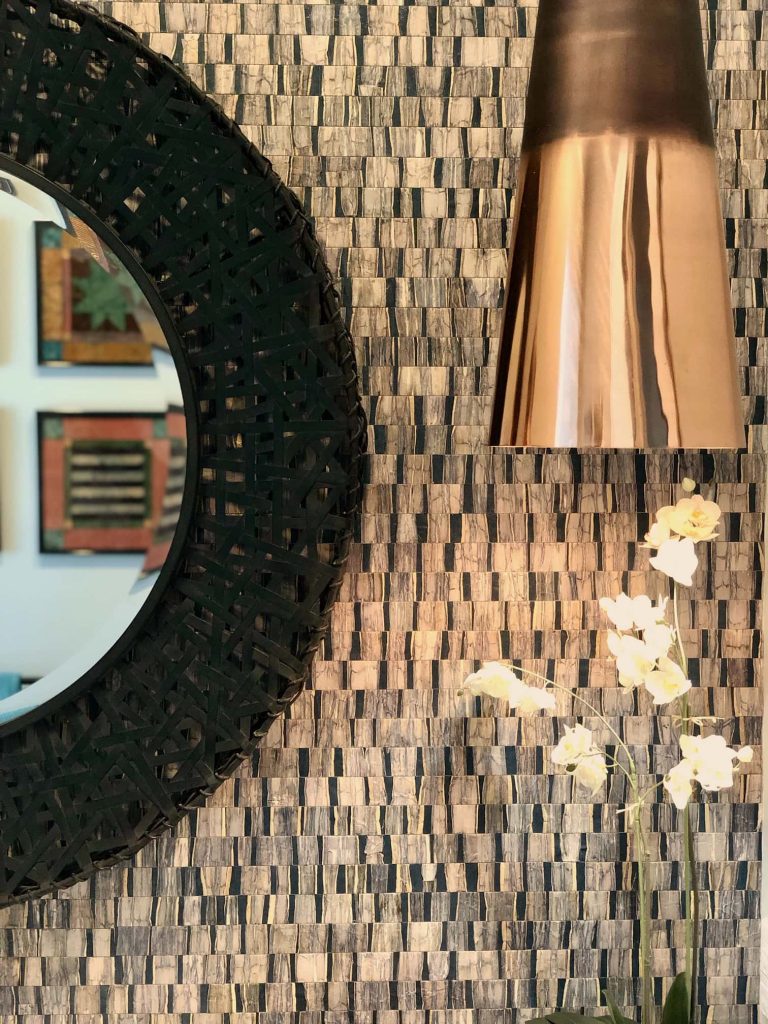 The Subcontractor & Receiving Phase –
What happens once the big decisions are made, colors are selected, and orders are into production?
Now it's time to determine a timeline for install and get subcontractors scheduled in to do their part!
Paint!
Wall coverings!
Trim and carpentry items!
Demo much?
New light fixtures –
All that good stuff!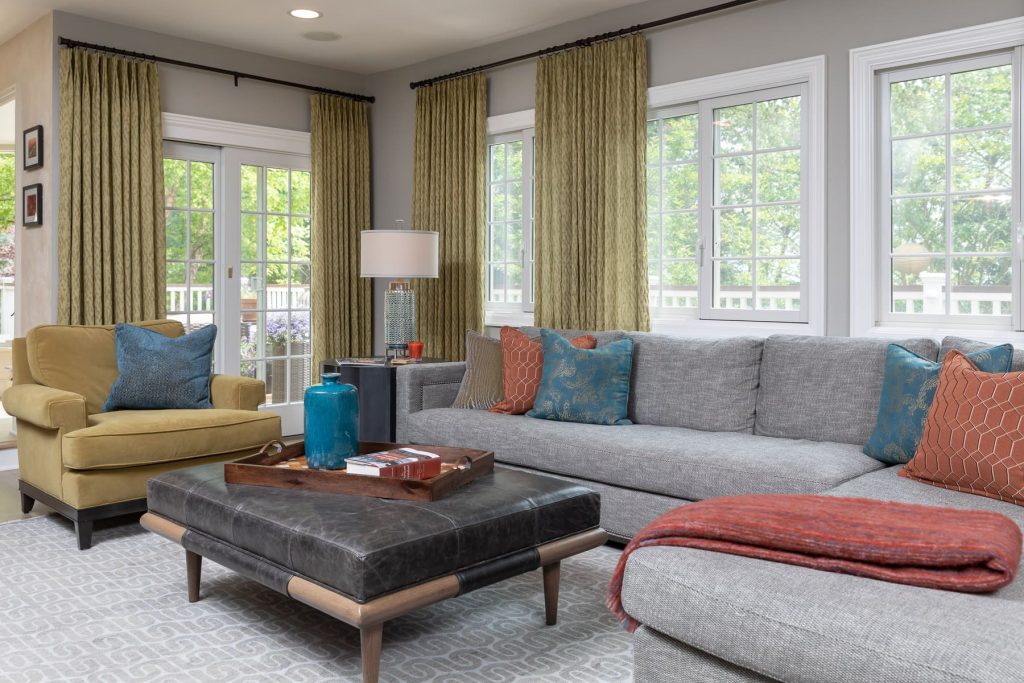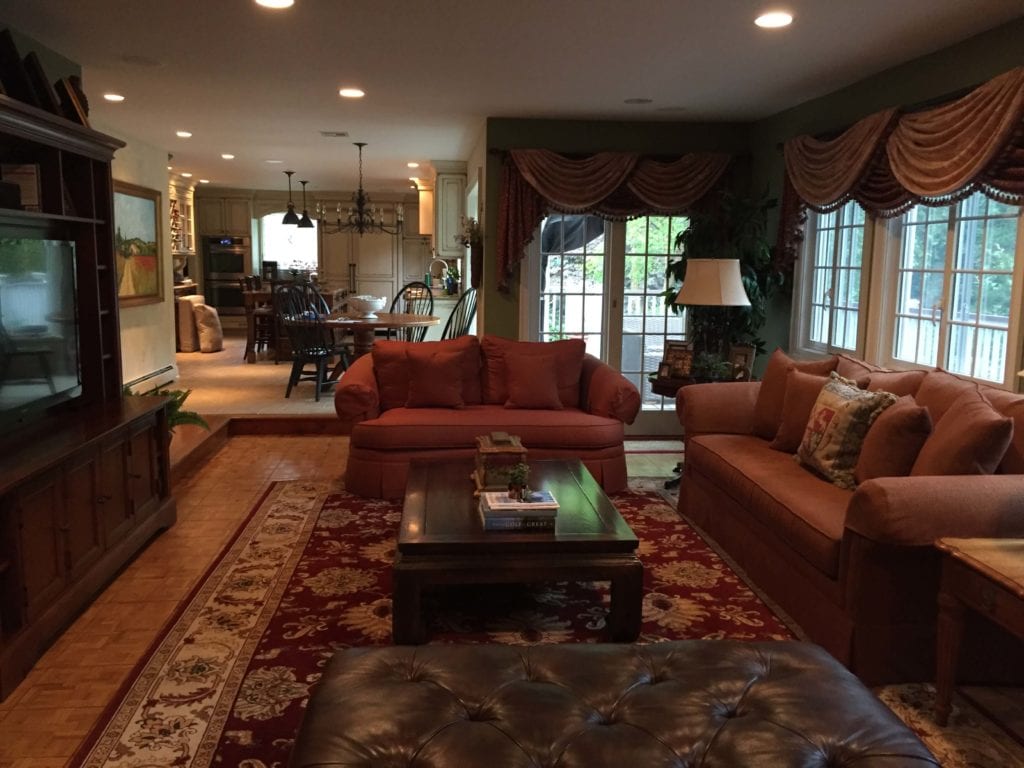 How do we work with your local sub contractors?
We help to facilitate and can put you in touch with skilled laborers who can help get these items checked off the list.

Their scheduling and availability may well effect the install date so while we don't always have control over their schedules, we can share our subcontractor agreement with them to establish expectations, outline a scope of work for them to help them refine estimates for their time and labor involvement, and provide them with any plans, product specifications and details necessary to facilitate a smooth involvement on their part.

You may need to be handy to let them in the house and whatnot, but we'll always coordinate that with you so it's convenient for everyone!

 

(We always always ask for insurance and references! No questions asked!)

We charge a nominal project management fee for this part of the scope of work we partake in and bill you for it on a weekly basis. Each project is different in terms of how project management is handled but we are always very conscience.

In many cases we can have custom smaller built in's made and then deliver to the job site and have your contractor install.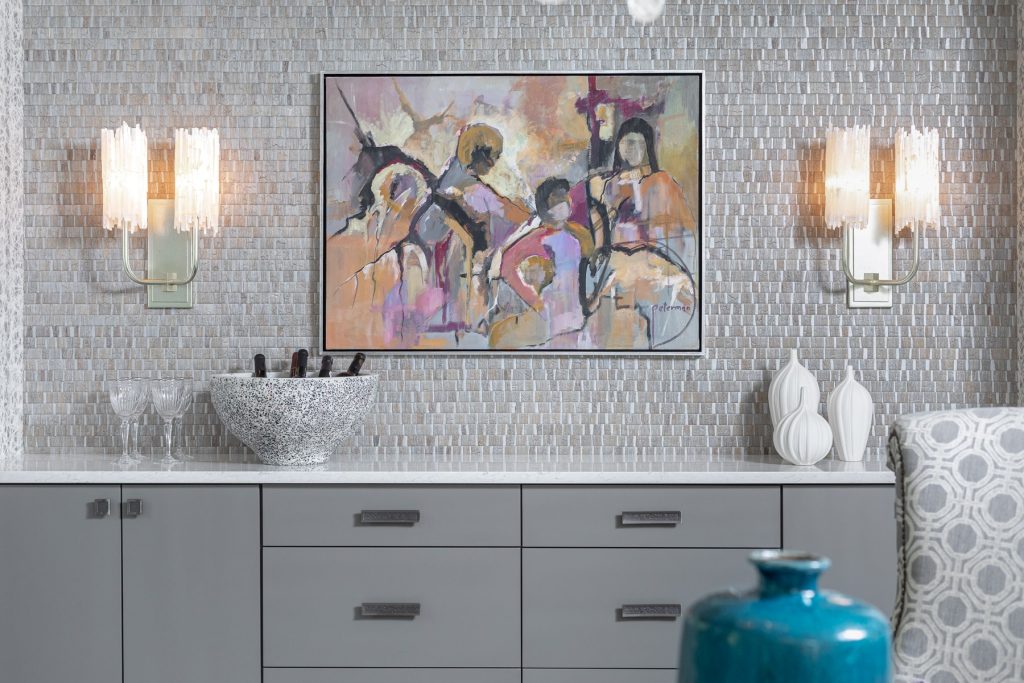 How do RECEIVING & DELIVERIES work when the designer is out of town? 
Small pieces such as lighting fixtures may often be drop shipped to your home as possible to help facilitate some pre-install day work as appropriate. Also plumbing, electrical, wall coverings – those sort of items! Coordination of these deliveries and explanation of what check in requirements are established by the manufacturer are always discussed ahead of time so that you know what to expect and why.

As furnishings and materials for your project start shipping to our warehouse, we begin compiling a master roster for what we'll need to transport to you and re-pack product for safe storage until the delivery truck transports it to your home.

Why does the bulkier stuff come to us, you might be wondering? This may not always be the case depending on the project but in many scenarios we prefer shipments come to our receiver in Pensacola because it allows us to control and best initiate check ins. Filing claims is an unfortunate reality but it's definitely a part of the process and the more we can catch early the more thorough our final install can be to wrap up all details!

If you have a local receiver or business who you prefer to use, we can certainly discuss this potential solution. Most client's don't want to have to visit a warehouse at odd hours of the day to un-pack, check in and re-pack furniture though… so we address this on a case by case basis.
The big day!
We will fly or drive to your location and meet the delivery people- direct traffic and set everything up to be perfect- just like we do in town here. You pay us a flat fee for that day or two days and our travel to get there- and again, often it can be less than hiring local! We will style and do a big reveal for you if we can get you to go out for the day! Sometimes we even fly our photographer out to shoot it the same day too.
Take a look at one of our projects in Mountainside New Jersey- this entire issue of our Design and Create magazine is devoted to their successful project.
Click here to read all about this out of town project in Mountainside New Jersey.
And will leave you with the words of one of our out of town interior design clients. We are happy to refer you to any of our out of town clients for reviews too!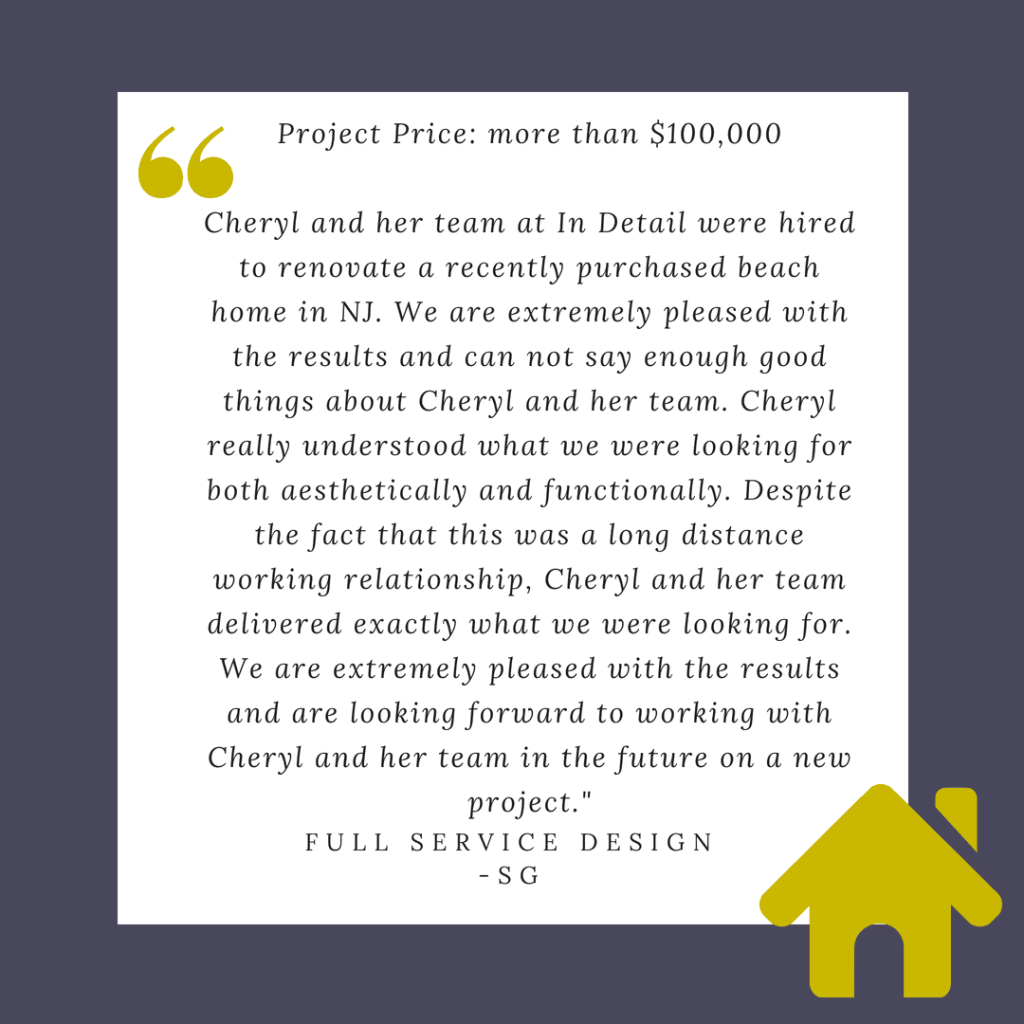 "Cheryl and her team at In Detail were hired to renovate a recently purchased beach home in NJ. We are extremely pleased with the results and can not say enough good things about Cheryl and her team. Everyone at In Detail have been wonderful to work with and are professional, knowledgeable and courteous.
Cheryl really understood what we were looking for both aesthetically and functionally, and went out of her way to make herself available to us whenever necessary. Despite the fact that this was a long distance working relationship, Cheryl and her team delivered exactly what we were looking for. We are extremely pleased with the results and are looking forward to working with Cheryl and her team in the future on a new project."
We look forward to talking about your project! Call Liz for more details! 850 437 0636 or email us!