Ok, I am going to keep this short (as I can anyway) because I really want to hear from YOU.
Full disclosure: I have no letters after my name. I have a couple of last names I have collected over the years….if that counts for anything but am not a licensed interior designer, nor a certified kitchen designer nor do I claim any other appellations. (I really am thinking about putting DGD (click here to find out what that means) after my name and then see how many people ask me about it…I wonder if this is illegal…?)
I even confess to all that I switched majors in college from Interior Design to Fine Arts. Why? The school of interior design bored the hell out of me. I actually think my fine arts studies enhance my design abilities and certainly has a strong relevance to my concept of space. But, same college of studies but different degree. Does it matter?
I am honest to all clients and to anyone else who cares. I simply say, please look at my portfolio and call any of my references. My work speaks for itself and my clients are gracious enough to add the postscript.
To me, this is what matters but I realize to some, this is not enough.
In Florida, you cannot practice interior design for commercial projects unless you are licensed by the state and have passed the NCIDQ exam. I have a very talented Interior Designer who works with me who is licensed. But, she tells me all the time that what she learned in school is NOT what makes her good at what she does. I think no one will argue much that this is true of many professions.
I really wish I had trained to be an architect. But, I paid for my own education and I was lucky to carve out an undergraduate degree while working full time.While I fully support anyone at my shop who wants to pursue more education and to get certified by the NKBA, I have chosen not to pursue it. I think it is a fine program but I simply do not need it. And honestly, when would I have the time to study then take the test?
And ok, here is the bada bing
I simply think there are really talented design folks out there who maybe don't have any sort of formal degree! Oh My! There I said it! The question is who is the right designer for YOU and your specific needs?
Homeowners need to vet their professionals!
I fully realize that designers often are drawing plans and making decisions that impact building codes and safety…and  then sometimes are simply putting really great rooms together. Here is what I think: a person considering hiring a designer of any sort, should: Check out their portfolio, interview them with specific questions to be answered about how they do business,their experience with similar projects and how they charge for their services, google them, look them up in their local clerk of courts to make sure their business is sound, and then talk to their previous clients. Not necessarily in that order!
I have met many designers who are licensed and have passed the NCIDQ  who were not fit to design a dog house. And, I have met many certified kitchen or bath designers who do not  have a clue about executing a kitchen or bath project from start to finish…but can pass a test.
And note: I am a card carrying member of the NKBA and sit on our local board.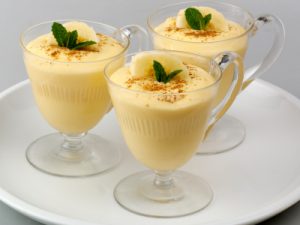 I say the proof is in the pudding. Agree or disagree?  Comment below.
P.S. Check out my exclusive resources to help you become a successful interior designer here (they're much cheaper than a college education, I promise).