SOS ONLINE DESIGN
CONNECT WITH US TO SAVE YOUR SANITY!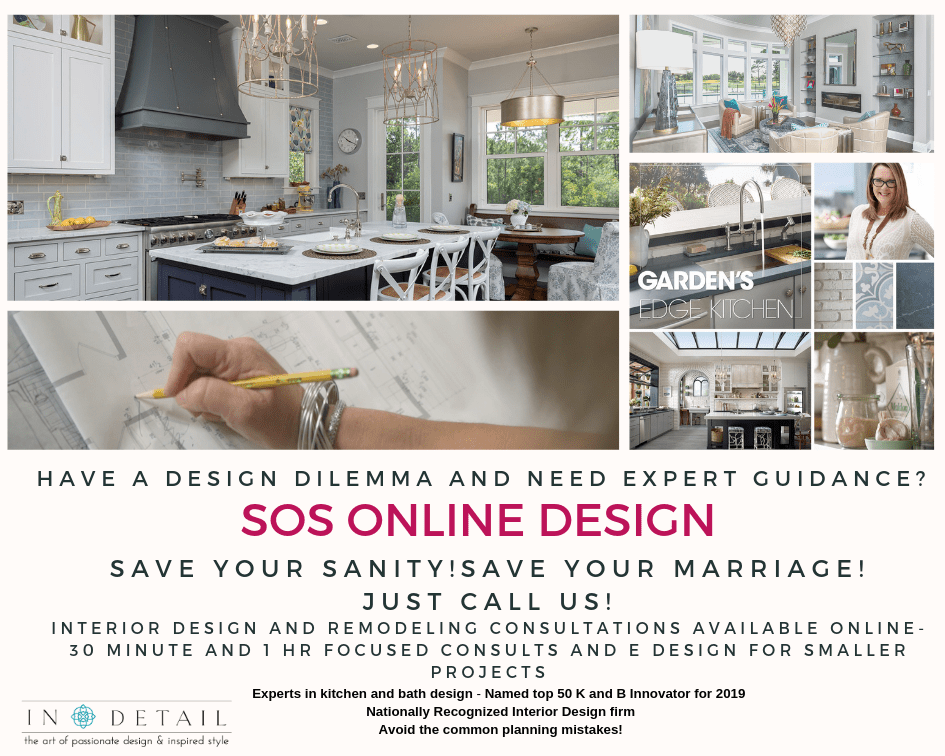 Need some quick help? A dilemma has you stumped? We are here to help!
All design dilemmas don't necessarily require on-site consultations! It depends on the situation at hand and your comfort level on how you want things to be executed in your space. Whether you're seeking more general advice about building a successful design firm, or stuck in the middle of a build and need fresh ideas from new eyes, In Detail can assist with any issue you face. An online design consultation could be the perfect solution for you, and we offer the most accessible service that produces the best, tangible results.
If you're not ready to a hire an interior designer for a full blown renovation of your home, you can still reap the benefits from our innovative design expertise via our Design Q & A virtual quick-consult. With years of design know-how and product knowledge, we can help take the stress out of tackling specific design questions or provide sourcing for more unique and hard to find products.
Our budget-friendly online design consultations give you the personal touch of voice-to-voice communication with an award-winning and renowned design professional, that other competitors' "e-books" just can't provide.
At the end of the day, you can rest assured knowing that our team is here for you. 
To reserve an On the Line  Design consultation click below. After purchase has been made, we will contact you via email to coordinate your session.
30 minutes- $175.00
60 minutes- $275.00
E-Design Projects- Call or email for more information tailored to your project.
If you have any problems or prefer to talk to someone at our firm, that is ok too! Feel free to call the shop at 850 437 0636 M-F 9am to 5pm or email info@indetailinteriors.com