It is no secret to my team one of my favorite design talking points revolves around architecturally inspired spaces, places and products. I cannot help but admire even the simplest of things if it has great lines. This is the stand out element in American Standard's new bath collection, the Townsend.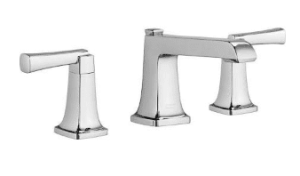 Sometimes a  simple elegance "speaks" louder than more ornate fixtures in the bath world. The understated Townsend is bold and substantial with a masculine feel in the low spout version and more feminine with the high arc option. Both beg to be touched. (Liz says I am not allowed to "pet" the faucets, but she is not the boss of me.) My preference in shiny polished chrome provides a  timeless look with little chance of ever going out of style.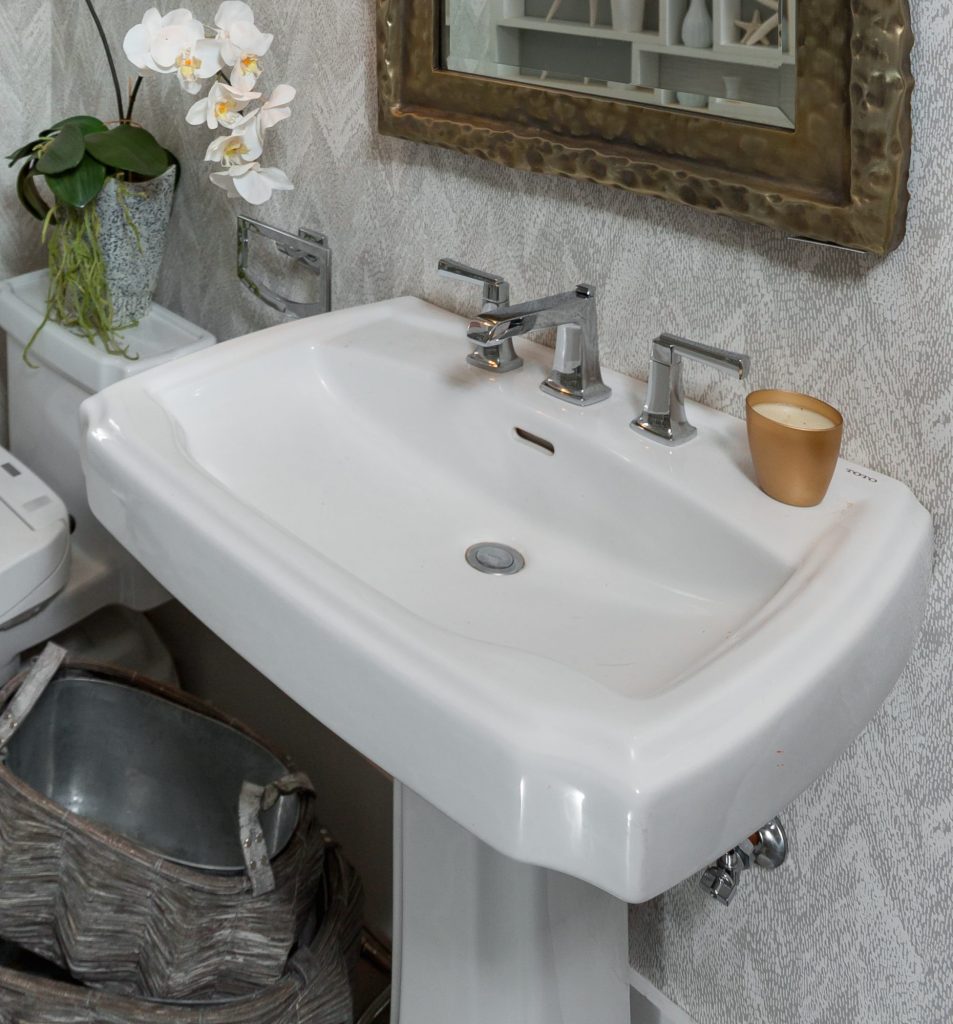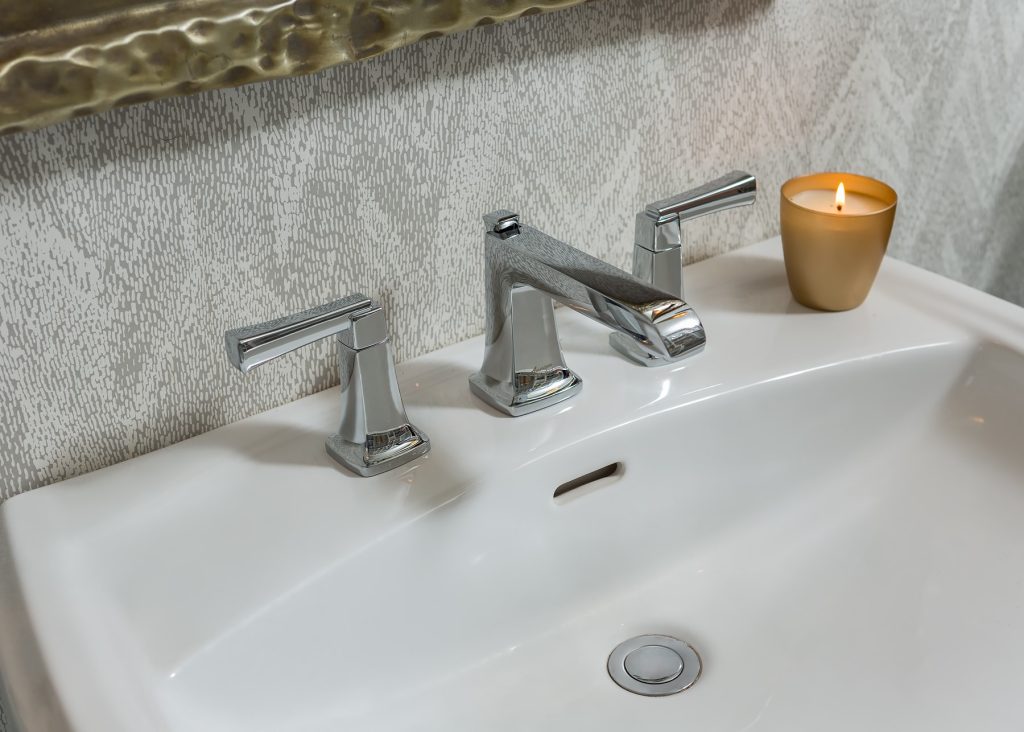 Sure, some projects require a faucet with unusual details , two toned finishes or even a little more fussiness. But most of our bathroom design in this coastal region is not about bling and intricate or over done detailing. We design primarily classic homes with modern embellishments and sometimes a few quirky details. The architectural speak of the Townsend makes it a go to faucet for master baths, powder baths and even kids's baths. ( but would choose the one hole version for that application…much easier to clean around!)
For the price point the Townsend belongs in, there are few options to beat the architectural style points and value you can get with this choice. A bonus bit of info for the bath newbies or DIY types who may read this. Many people who end up purchasing random no name  faucets end up with installation problems when installing on a 3cm typical countertop of quartz, granite or marble as so many do not adjust enough for thicker tops. Check the specs! The Townsend has room to spare.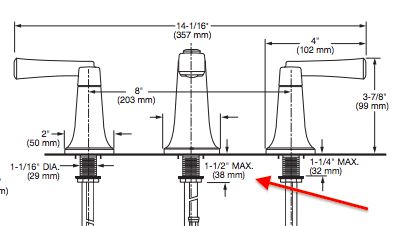 The bath in these photos is at our shop in Pensacola. A rather eclectic style born partly from my wild hair to install random shallow shelves on a long blank wall (and we know I hate long boring walls!) and a constantly rotating collection of "pretties" on the shelves and lots and lots of wallpaper!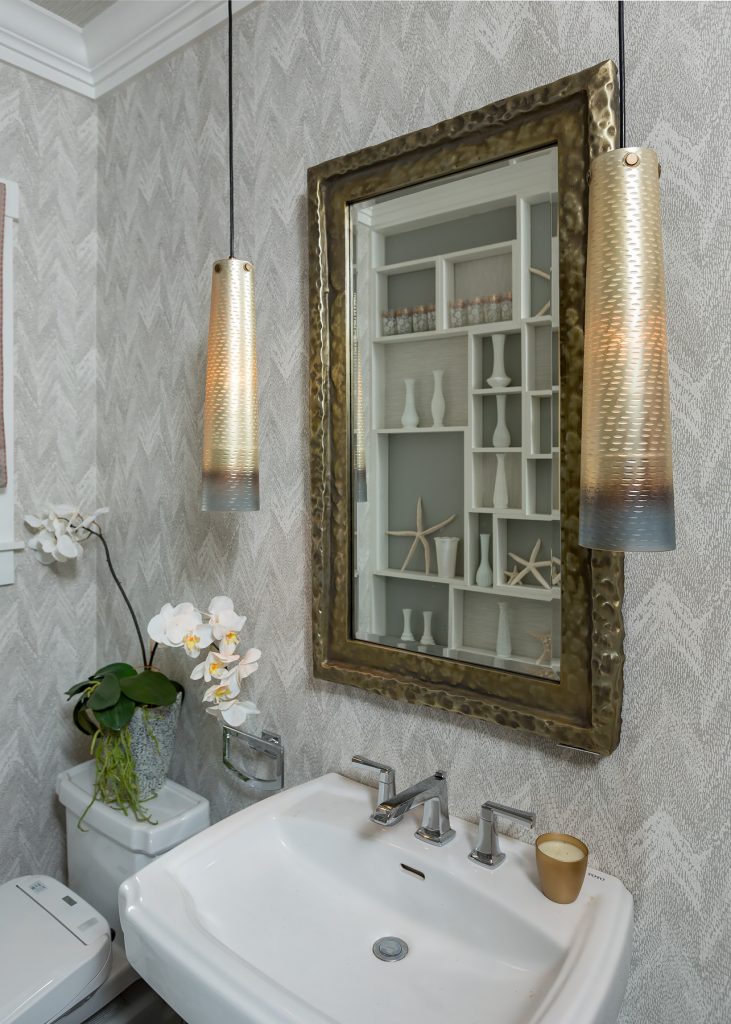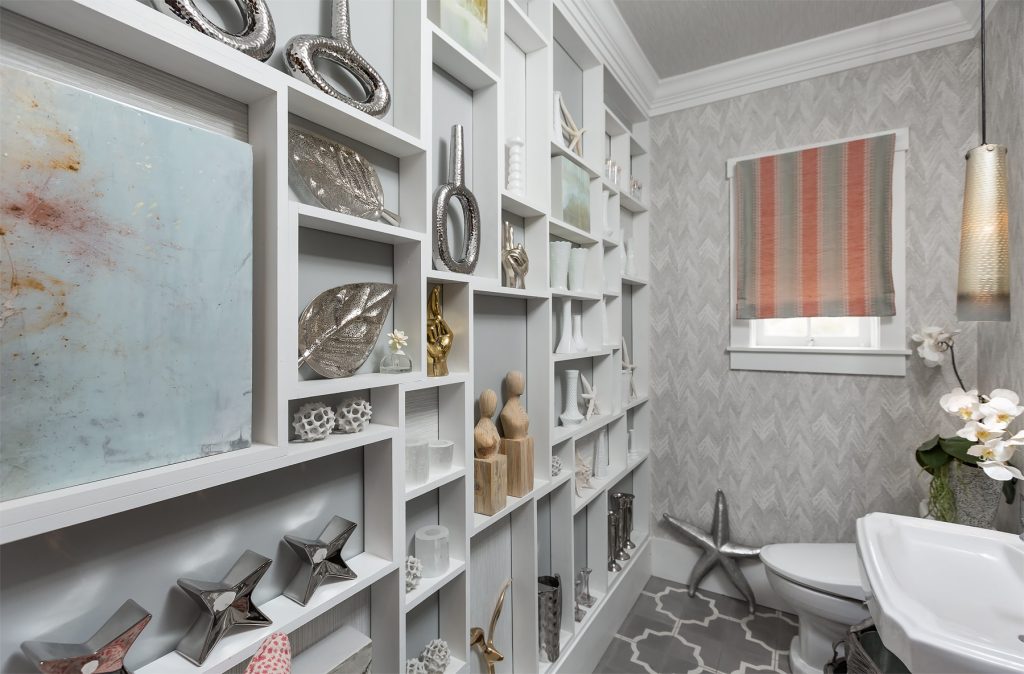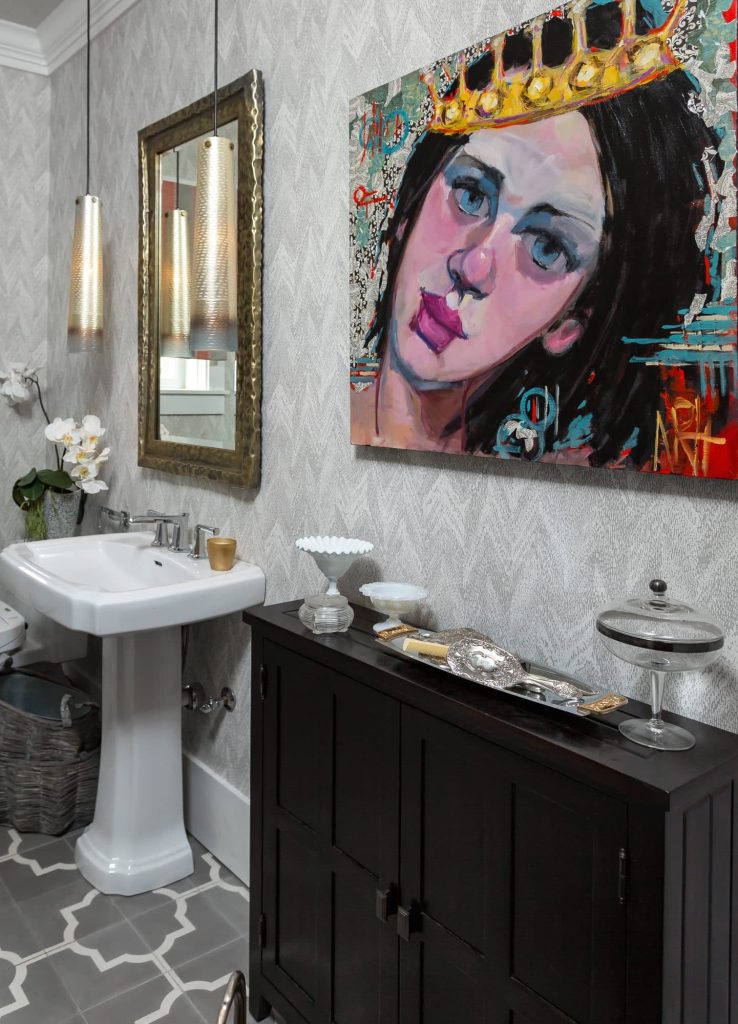 ***While we specify American Standard fixtures on a regular basis for the style, quality and value offered, this post is sponsored in that they provided the Townsend for our review. All opinions and photographs are our own. ***
See you next time!
~ Cheryl
Sponsored by American Standard