While our young shop only has two moms at the moment, we love celebrating the moms in our "global village"!
This year we did a big blow out in our Candle Studio.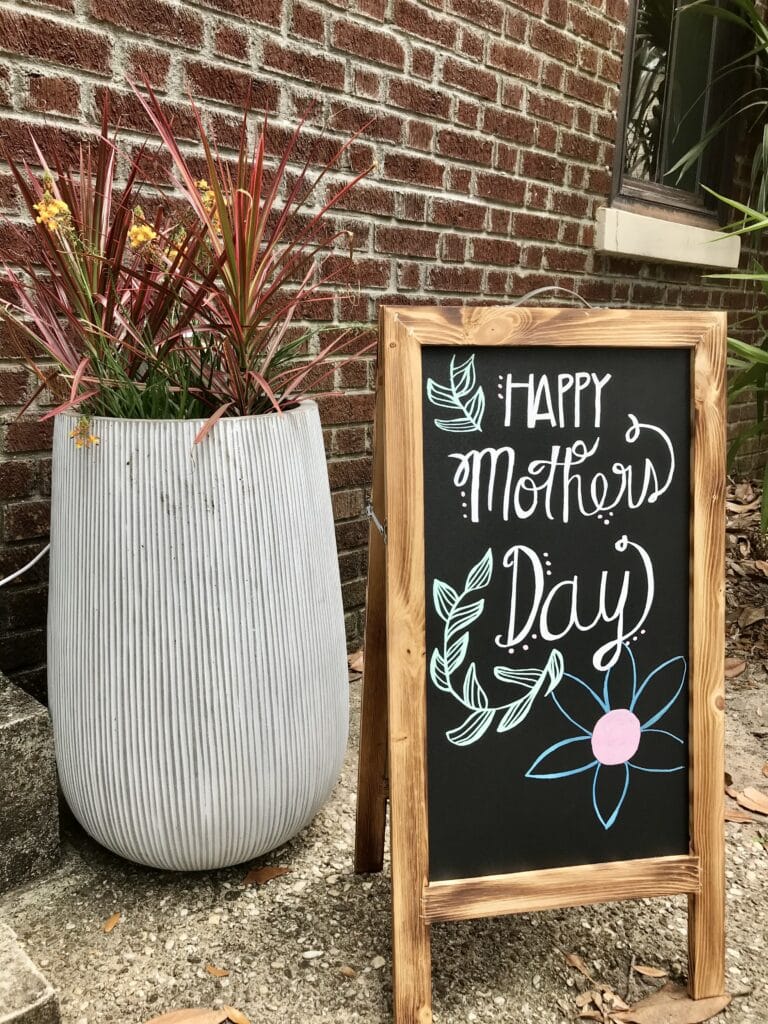 We love any opportunity to celebrate our Mama's, and this last year was no exception as we launched the Candle Studio here at In Detail Interiors in tandem with hosting a fab Mother's Day event to show our passion for the amazing support and strength we know all moms share with their families!
Whether mom, grandma or just any mother figure who needed a little extra appreciation, the turnout and number of registered classes was so great – and we were so excited at the breadth of new people it exposed to our design showroom here in East Hill. Set in the carriage house here at our shop, each group was invited to shop and snack while we prepared the classes, and then had the opportunity to select their own container and scent mix for their candle.
The Candle Studio
With fabulous, eco friendly product we are thrilled to be able to offer, the pouring process is clean and the medley of scents is truly dreamy. No party is a knock-out with a little treat to eat and beve to sip – so we shared a beautiful spread on what was a truly gorgeous sunny Sunday of small club sandwiches, homemade coconut macaroons, and delish mimosas (BYOB) with fresh fruit and juices (you can order this with your class too, ya know!)
Flower Bar anyone?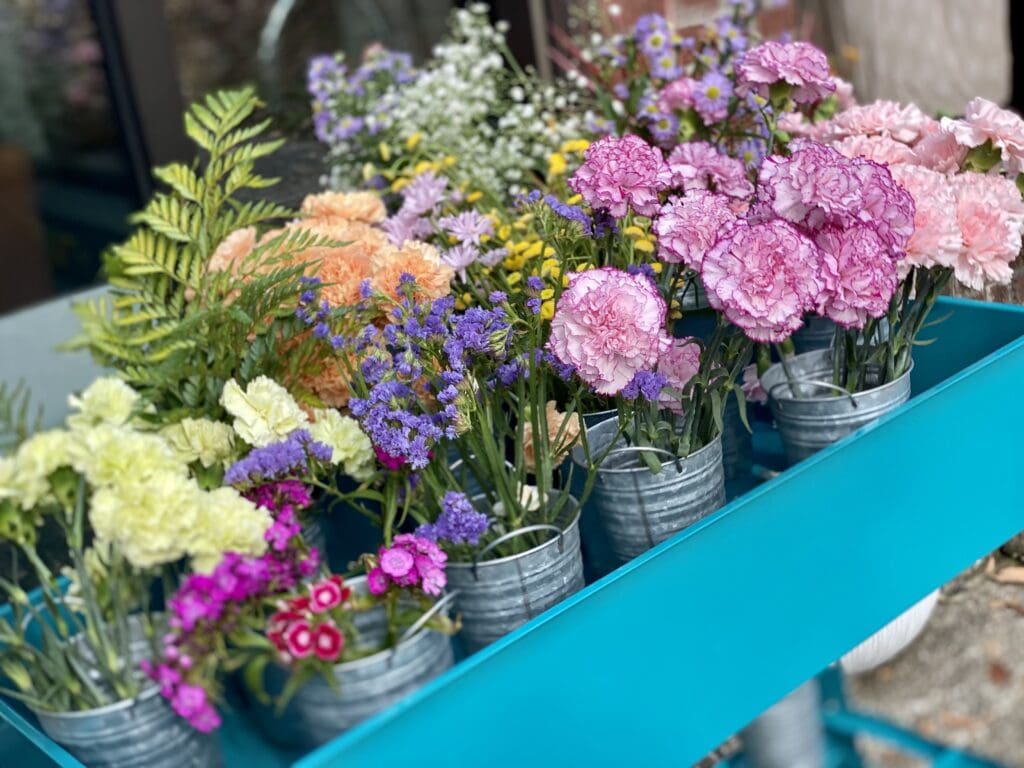 Paired with a dreamy flower bar where Moms were encouraged to select their own stems that we bundled in arrangements to take home, it was such fun seeing the combinations everyone came up with. Just such a cheery way to all be together and show appreciation for the strong women in our lives!
You can best bet that in the coming year we will have many more opportunities to invite you in to register for a class. The candle studio has been a huge hit with friends wanting to host smaller gatherings for showers, birthday parties, and bachelorettes, and we are always looking for new fun events to peak your interest.
Expect some fun for the holidays in the next few months, and next spring and summer we will definitely have more opportunities to have you by.
(You don't have to wait on us though – there are times to book your own event through the week or on weekends and class sizes can vary somewhat. We are aiming to keep them small and intimate both for the enjoyment of your experience and for everyone's health during Covid – so chat up your pals and check our website for a time to come on by!)