High Point fall 2017 has been quite the adventure- 5 days of lugging around an extra heavy appendage- ala a walking boot. Not recommended in case you were wondering! 5 days of 5 miles plus of walking in aforementioned boot, crazy whirlwind with the fab people at Esteem Media and the High Point Market Authority…..oh and some pretty wonderful designers/bloggers who I joined. So crazy town for sure and loved every minute of it! ( lying…hated the broken foot part!)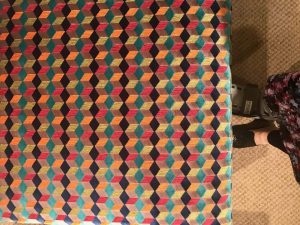 Lots to write about and beginning first with some of the takeaways from the Design Bloggers Tour.
I had two epiphany's- from a personal standpoint- during this tour. The first (second comes later!) is how freaking cool it is to learn about the fabulous companies that are in some way still family owned and operated- much like my own. Well except for the sheer size of course!
I cannot help but relate it to my own small slice of the American dream because do so hope my business and shop will outlive me and my daughters will follow me in some way ( hint hint if Libby and Mackenzie are reading this!) I was really sort of amazed because never gave it much of a thought how many of what I think of as huge operations are still just a family business. It is a wow moment and gave me a bit of hope, albeit on a smaller scale, this might be my future too.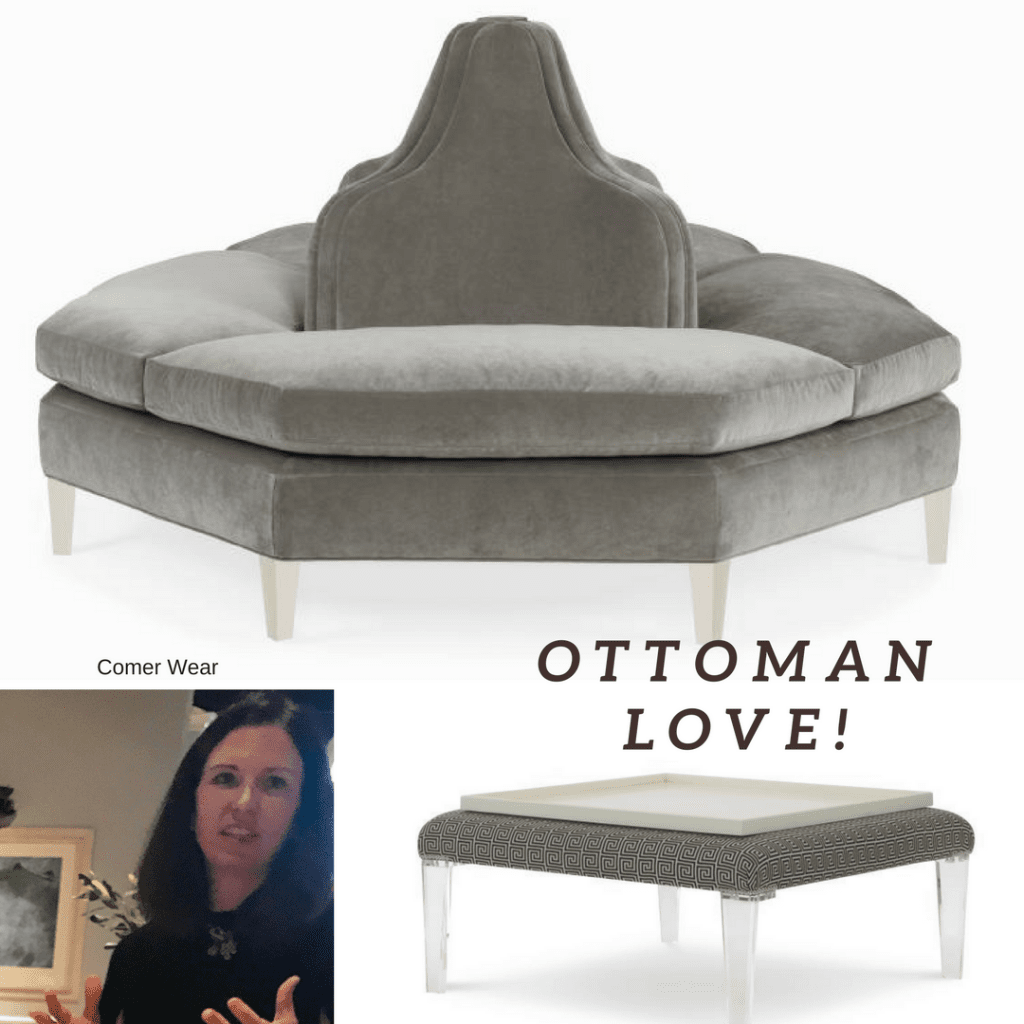 So first off, this was YES, the first time this designer was in Century Furniture. Do not ask me how this came about but I always assumed Century was too expensive ( NOT! Shockingly so) and would not work with a small showroom ( working on this!) and was not our aesthetic. I could not have been more wrong.
A family owned business
Comer Wear, the granddaughter of Harvey Shuford, who founded the company in 1947 showed us around. Comer is the Senior Director of Marketing and could not have been more knowledgable and charming! I really wanted another hour or so for this tour to continue! Century today is one of the largest privately owned high end furnishing companies.
8 designers are featured including Windsor Smith, Bunny Williams and Thomas O'brien. I particularly liked the Windsor Smith glam pieces! Comer emphasized the importance to Century of good communication with their retailers and designers-something we can appreciate owning a shop as well. To this end in 2015 Century consolidated all their shipping with a new building improving service and delivery to their design and retail partners.
I can see why they are one of the big boys and hope if Comer reads this she will know how much I enjoyed the visit and how much I learned about the products. I appreciate this opportunity from Esteem Media and High Point Market Authority ( thank you Adam Japko and Ashley Grigg!) and has opened up new lines for me to review for clients AND our showroom! Double win!

Tomlinson Companies another family businessencompasses Erwin Lambeth, Directional and Carter. Rod Lambeth purchased Tomlinson in 1987 and merged it with his family's business Erwin Lambeth which started with his parents Erwin and Katherine. All 4 children work now in the business! LOVE this. Reading about the matriarch Katherine really made me want to go back in time and meet her- a woman in that time running a business with her husband paved the way for people like myself.
The connection of family business- building relationships
While we were shown the utmost of southern hospitality everywhere we went, the Tomlinson showroom is voted by me as the most friendly and accessible. They want your business and are not afraid to say so. This aligns with my own business outlook as well- I work hard to earn the business we enjoy and can say Rod Lambeth clearly feels the same. We were shown around by none other than Barry Darr Dixon.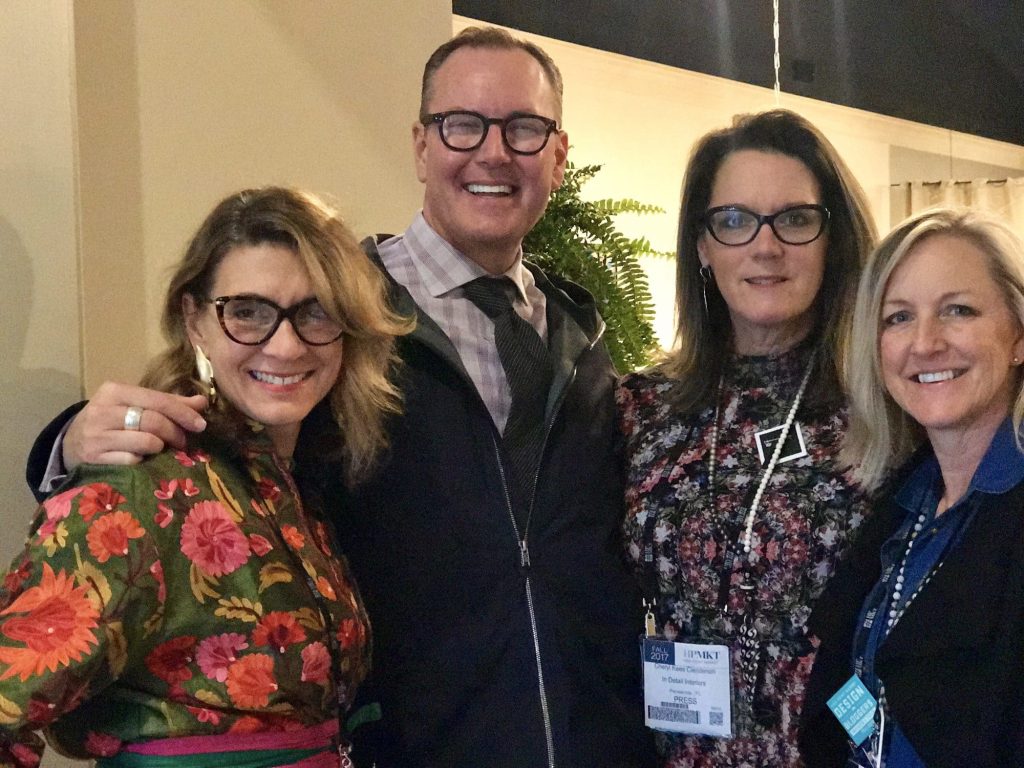 Family Business- The passion is strong
Passionate people are my favorite- regardless of what they do- but to meet such a successful designer who still after all these years remains so completely enamored of what he does and the products he designs for Tomlinson is pretty amazing and really put a pep in my step after meeting him. Barry shared that he started his line with Tomlinson simply because he kept specifying various products with a little more of this and a little less of that- longer- bigger- smaller etc and the line just evolved organically.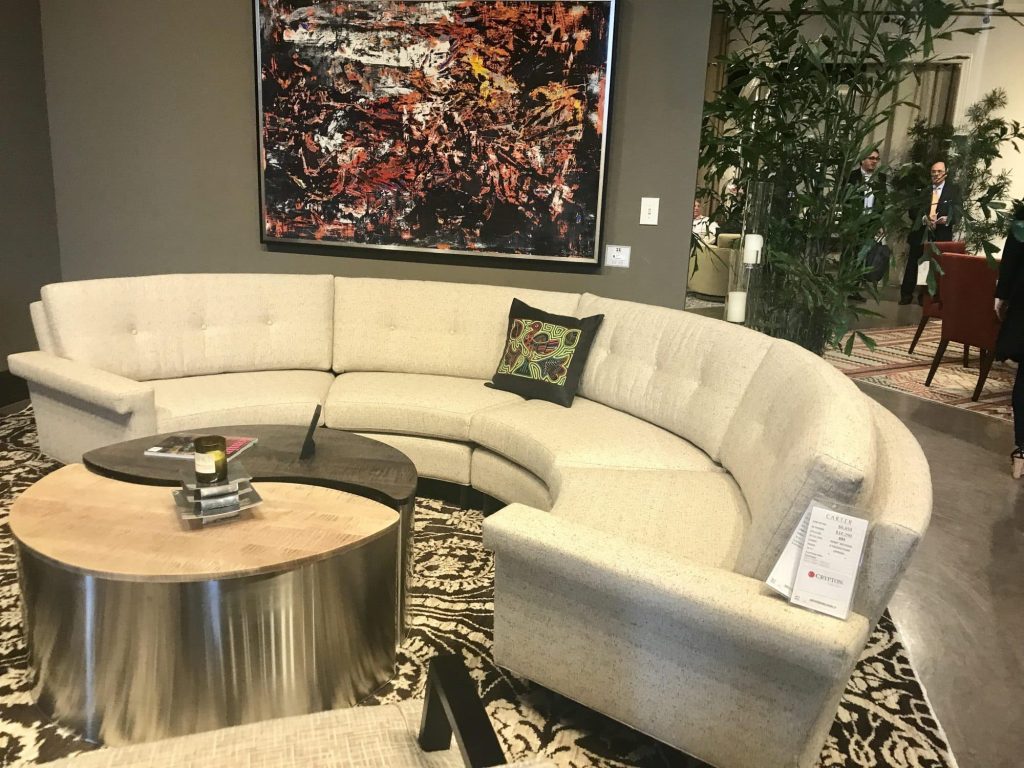 The way Barry began designing his own line seems to be the right way to do it- considering how many designers these days have lines that are not a natural extension of what they do already but are forced and gratuitous- name awareness only. This bugs me to no end and is immediately clear this is not the case with Barry and his furnishings designed for Tomlinson. Such beautifully made pieces, it brings tears to my detailed oriented eye!
A few other stand outs in the design arena!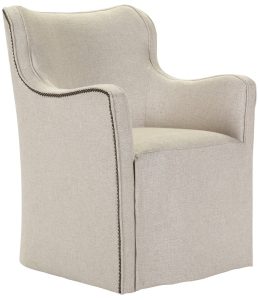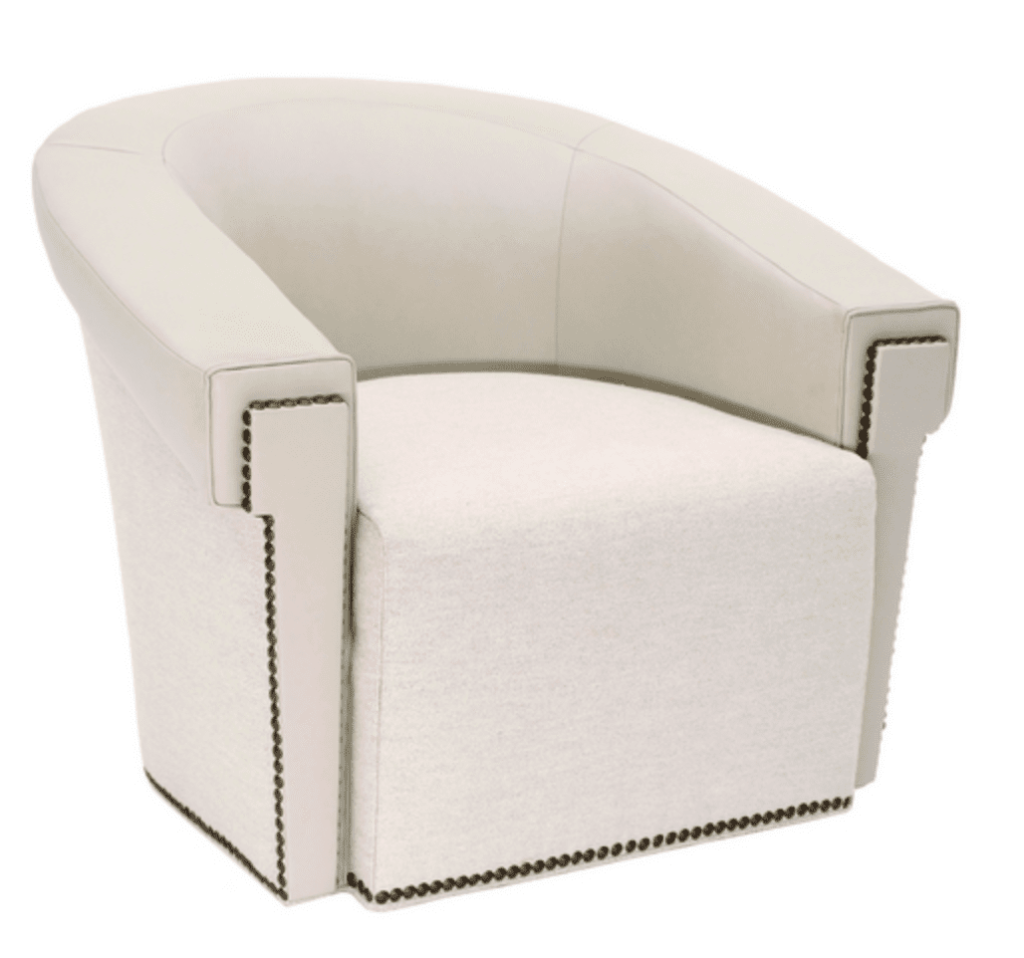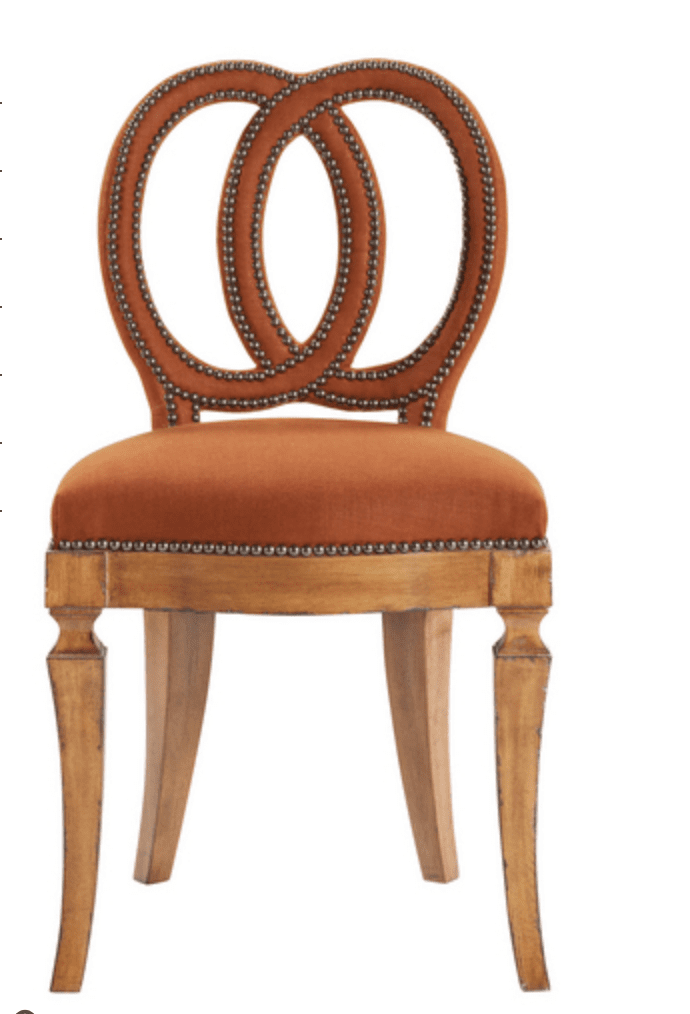 Built to a standard- not a price
As a designer I love the idea of being able to design my own furniture. With Tomlinson- this is made easy. All pieces are also made in the USA, sometimes a rare thing these days. I love the story of Rod's mother too- my next post will be about women I met this trip and "Mama K" sure sounds like someone I would have loved. This matriarch's concept of "Built to a standard- not a price" are words clearly living on in the combined companies under the Tomlinson name. I enjoyed this showroom and look forward to working with them someday!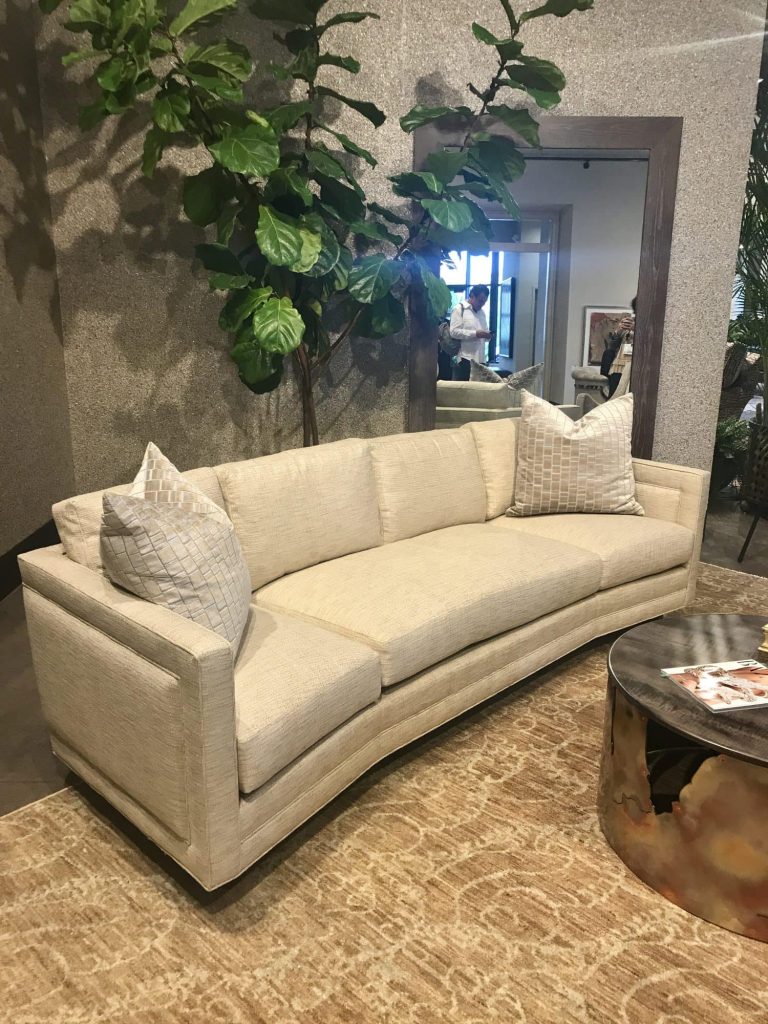 Modern, Sleek, and affordable!
This company is one I know pretty well as they are a vendor of 1514HOME, our sister company and retail showroom. Meredith Spell is the owner of Younger, taking over from her dad who began the company many years ago. She related to us the story of "no way no how" was she joining the family business ( I laughed out loud having heard this myself when my girls were teens!) but yet felt the pull once she got more involved in the day to day running of the business.
The future is bright in this family business!
She clearly has it down as I can say every year the line gets better and better. For awhile we used Younger's a bit modern/retro designs mostly for custom fabric applications but the past few years have found more and more great fabrics introduced into the line including my beloved Crypton and this market in a (finally!!) to die for soft nubby white!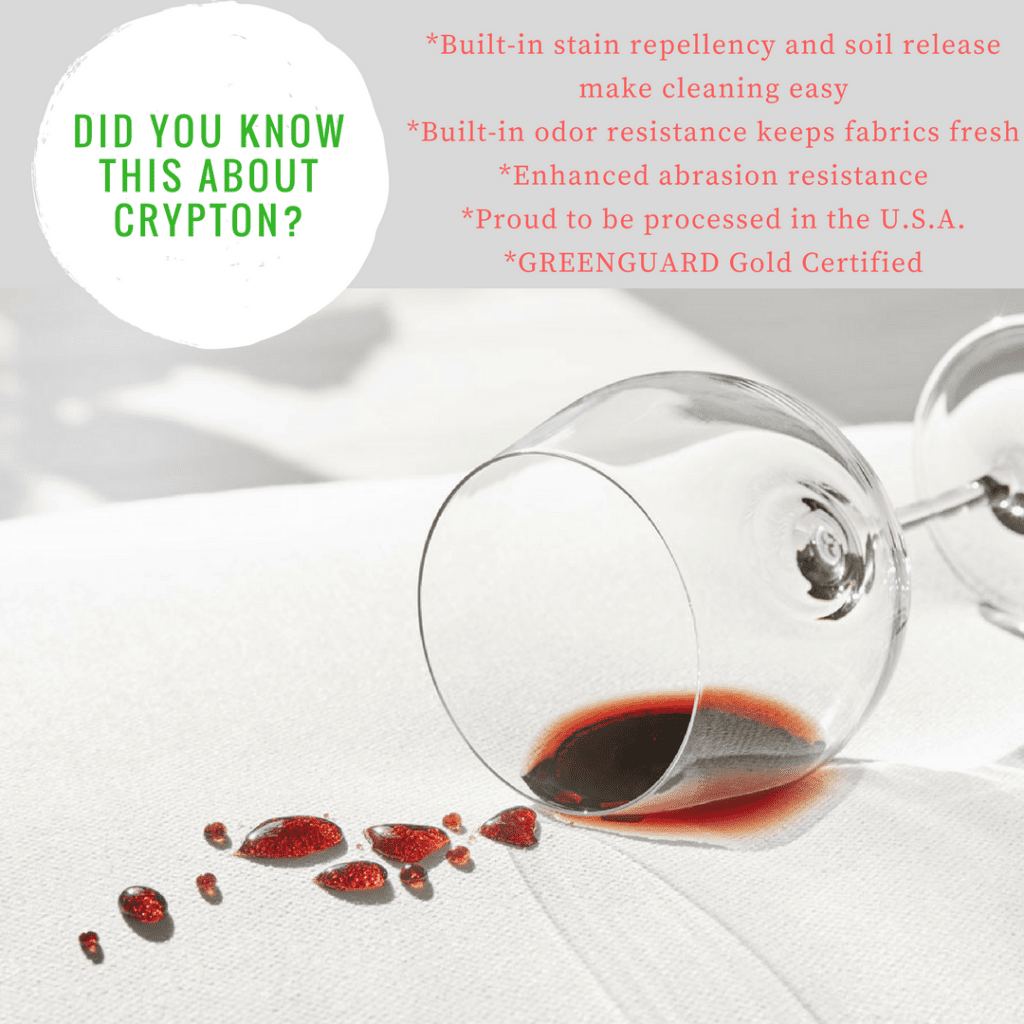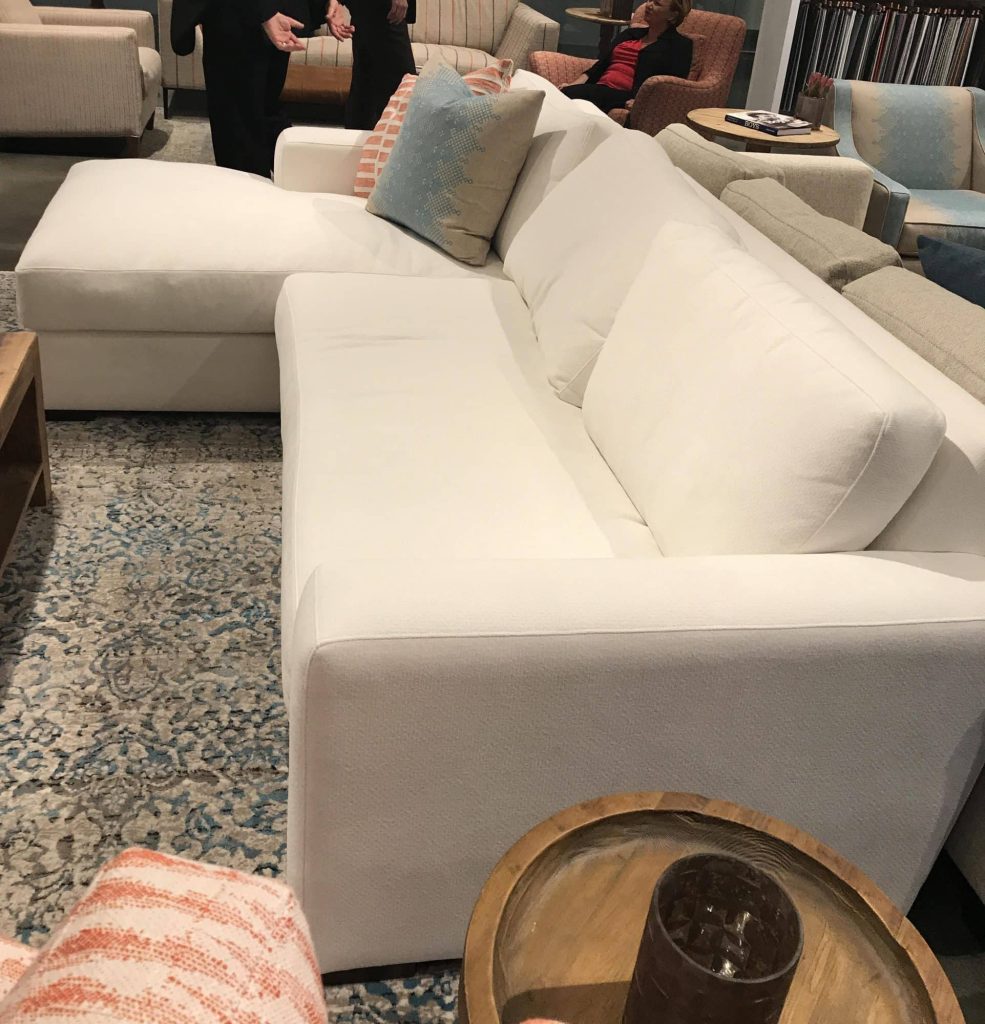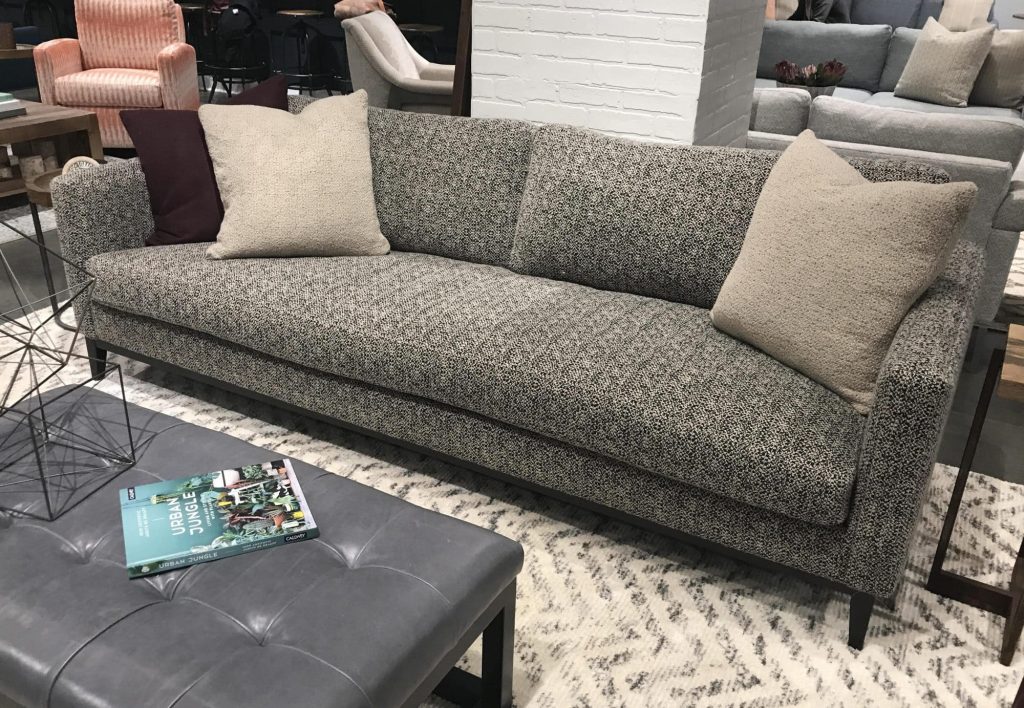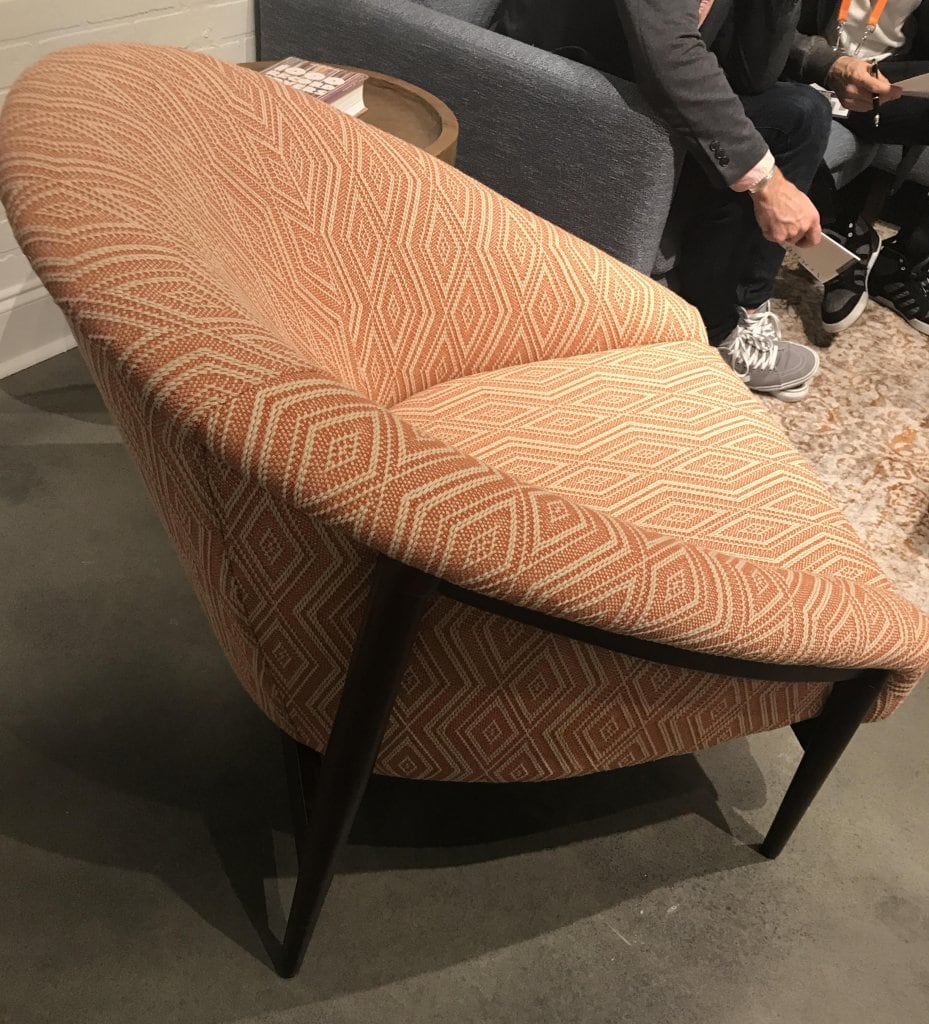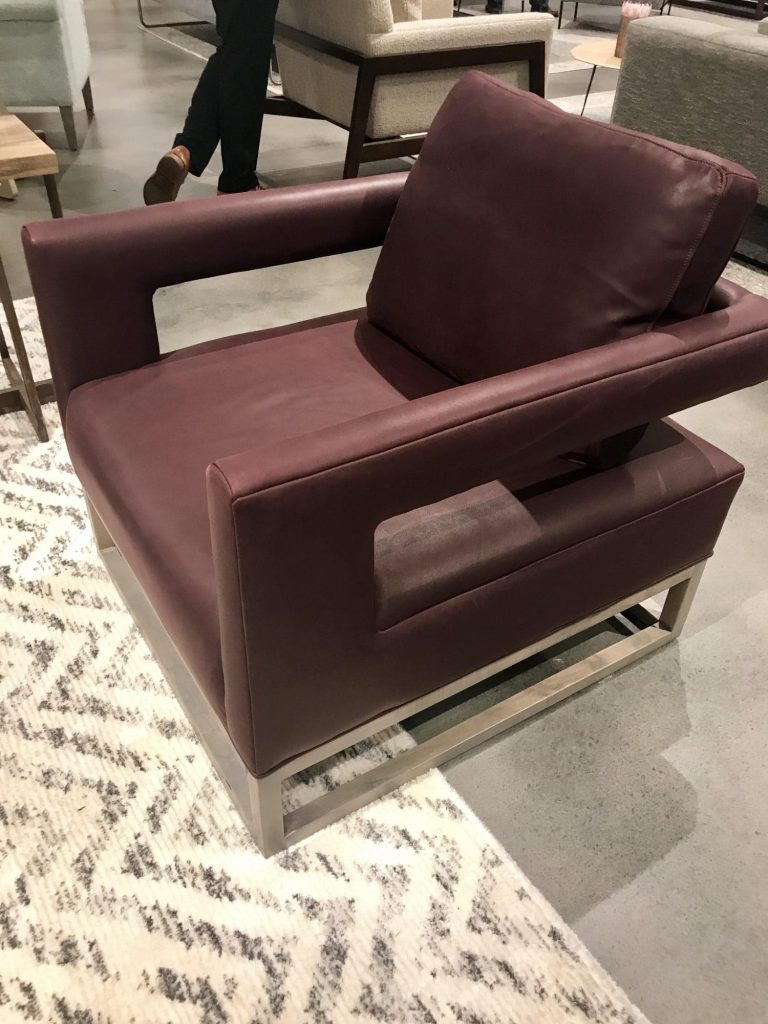 I have renewed my love for Younger this market and the price point is terrific- a good retailer that is design driven like 1514HOME, needs specialty lines to fit various needs.

Longevity is key in this family business
Bernhardt is another line we are intimately familiar with as is one of our top vendors in our design business. Well priced, well made and high style. It is not as customizable as say a Tomlinson but again we need a carefully curated group of vendors to pull from for our clientele and Bernhardt fits the bill. The company was started in 1889 by John Mathias Bernhardt and has grown to be one of the largest family owned businesses in the furnishings arena. Alex Bernhardt senior and his son Alex junior are Chairman and President respectively. We even had the honor of seeing the next generation come through during the tour in the way of two wee Bernhardt twins!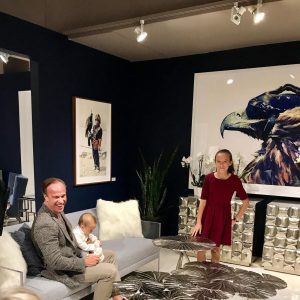 The advent of Bernhardt Interiors in 2008 really launched Bernhardt into the design landscape with affordable high style pieces directed to the design trade as well as high end retailers. Some of our favorite pieces are from the Interiors line.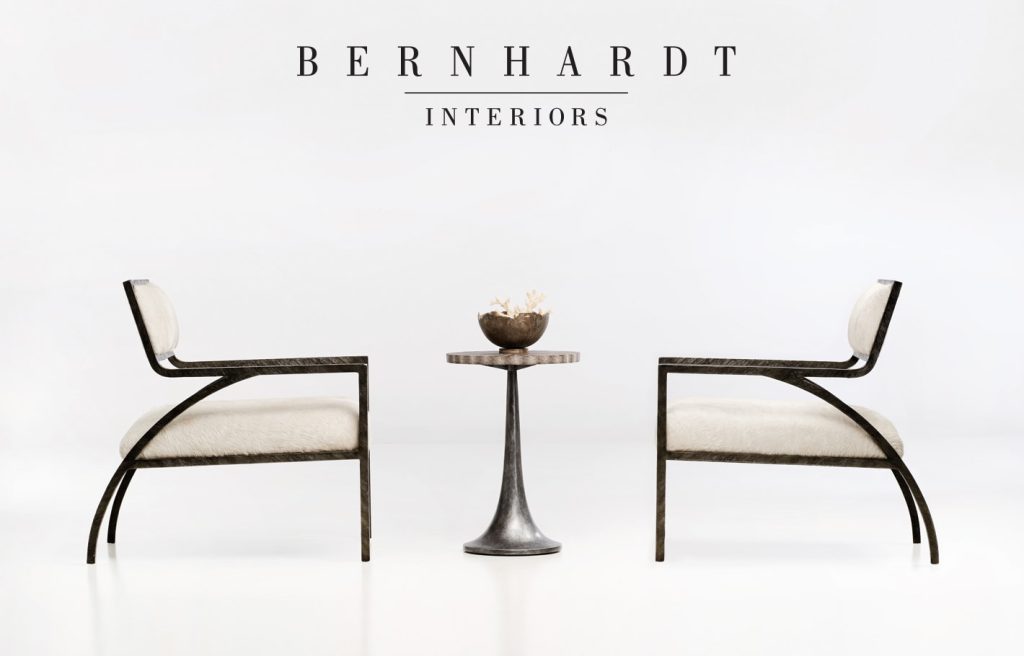 Enjoy the following beauty! (Some pieces destined for 1514HOME showroom too!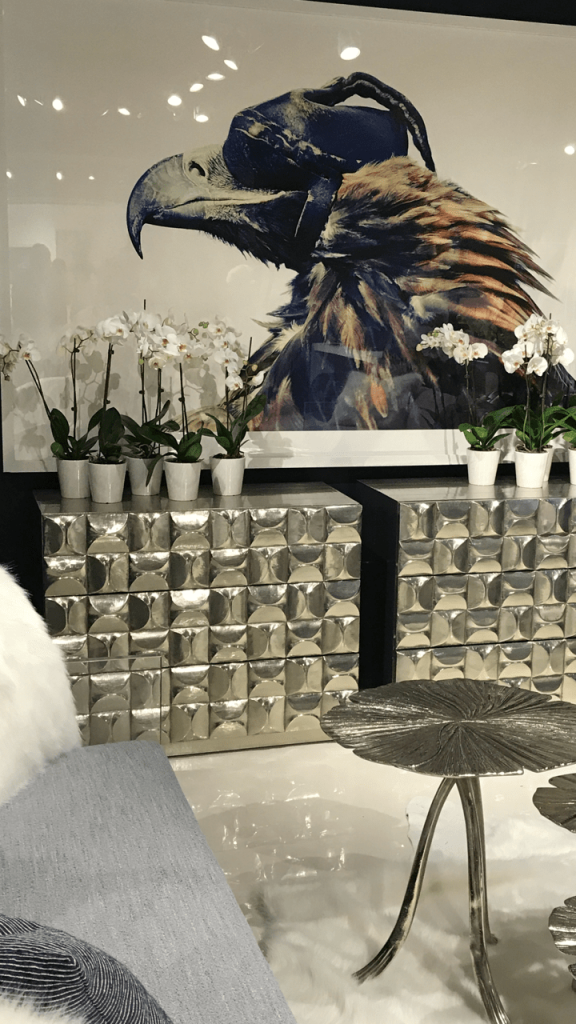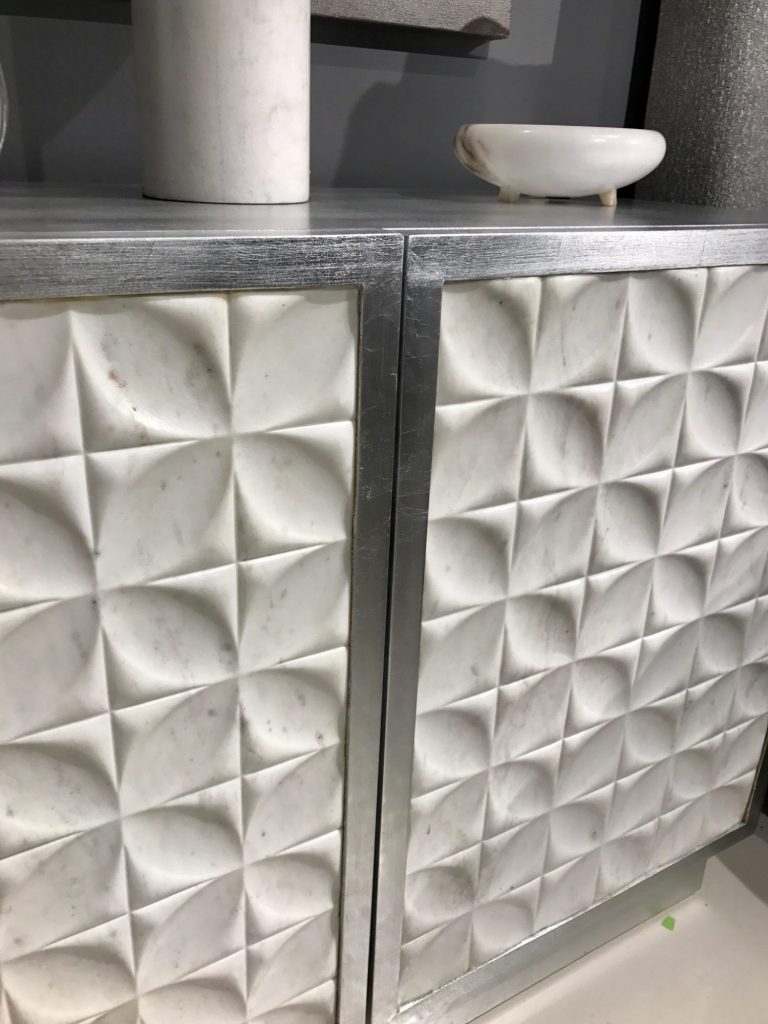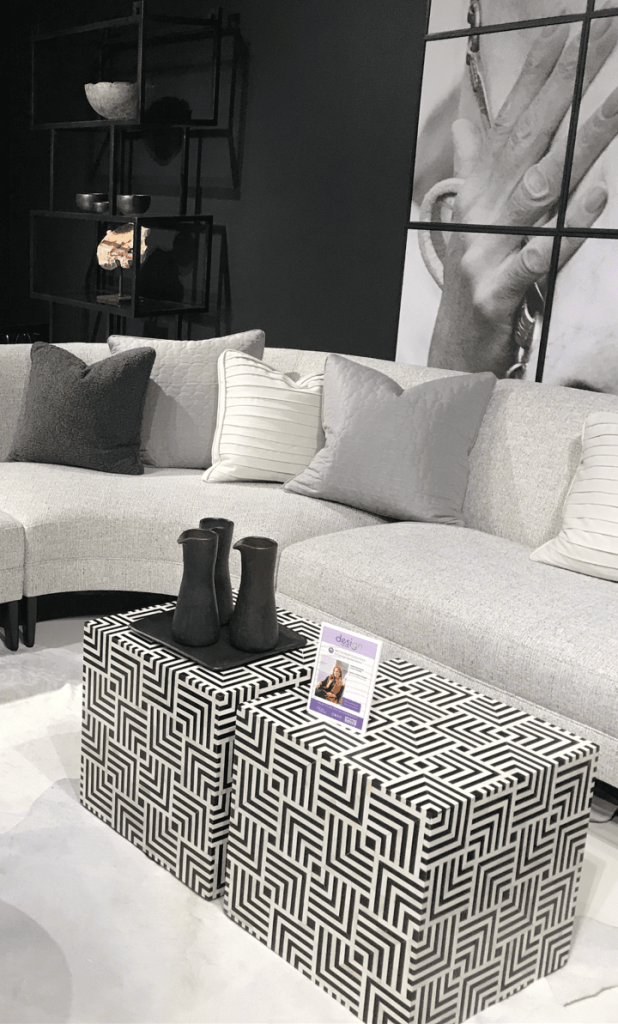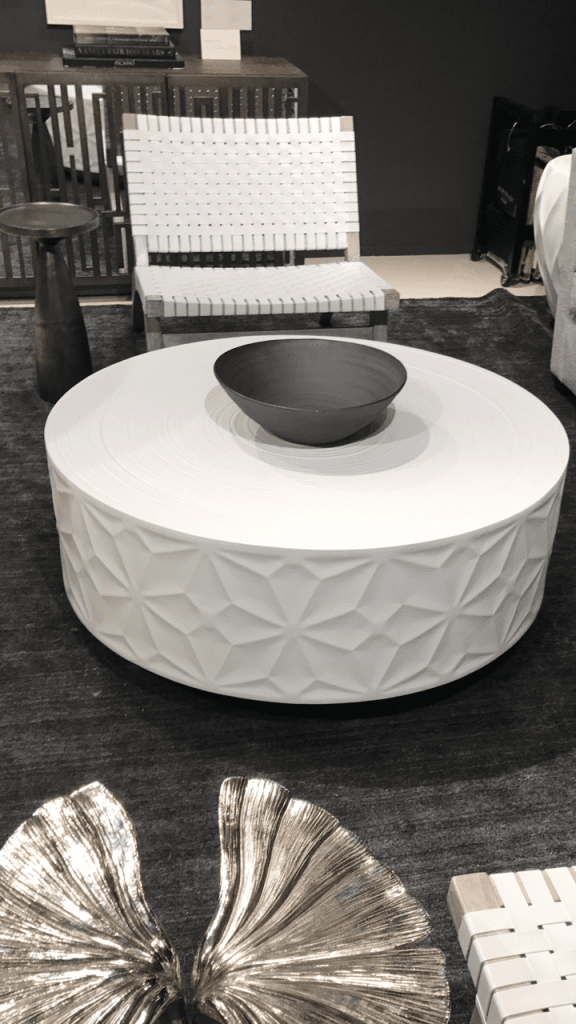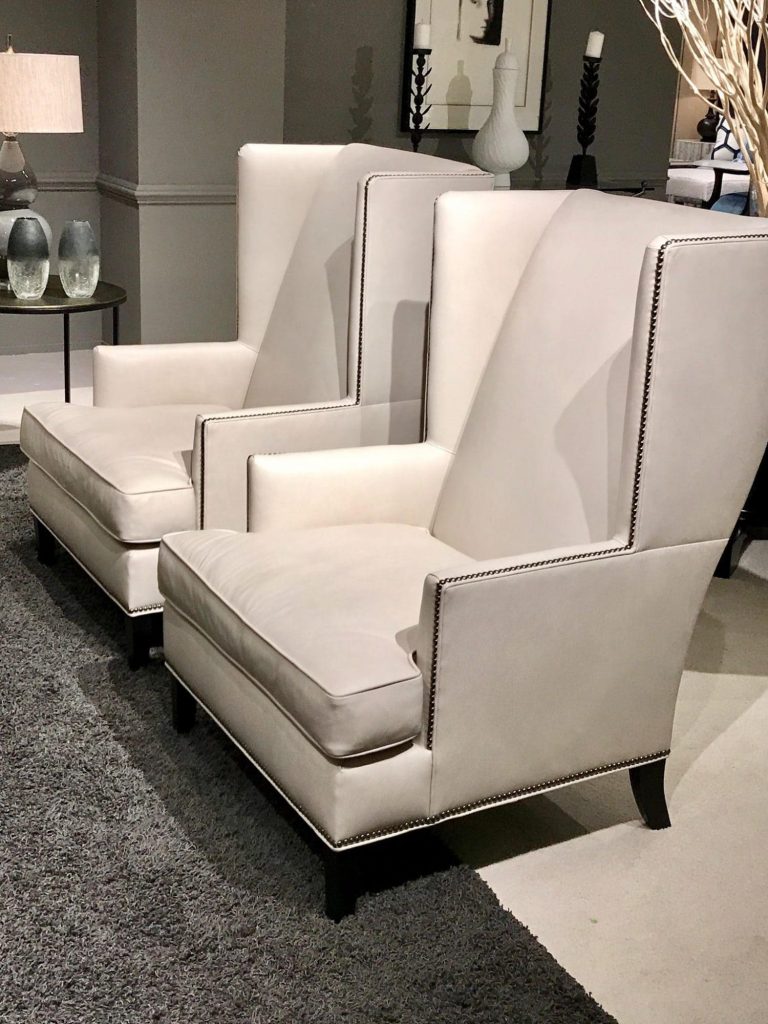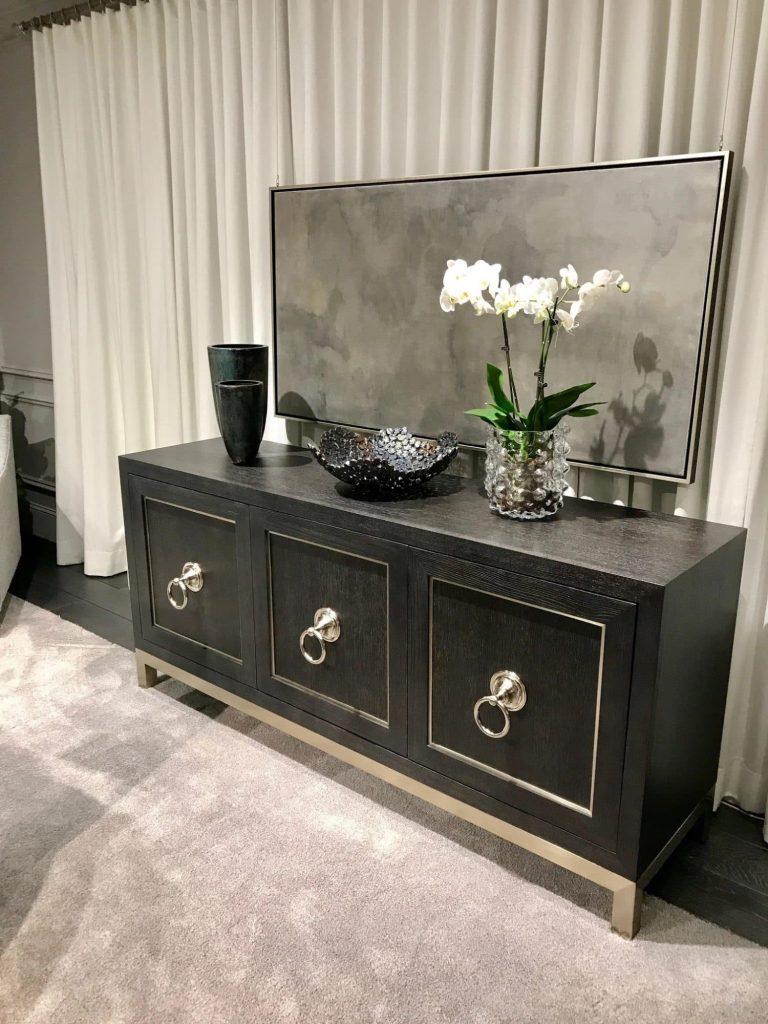 All four of the companies above are exceptional in their own right- and what is not to love about a family owned and run business? Truly a key part of the American fabric. Please click on the links above to read more about the fascinating history of all of these companies. I enjoyed meeting everyone on these visits! The tour is sponsored but all opinions are my own. ( naturally!) Until next time,