Please note: Holidays are coming whether I accept this or not so I am told!
We've been recounting some gift-y awesomeness spotted at High Point Market last month with Bend Goods and Wexel Art. Two vendors we did not carry prior to Fall market and now will be on our floor in 2018! This was an unexpected perk to being on the Esteem Media/High Point Market Authority sponsored blogger tour! Secretly of course I hoped to do double duty- reporting on the blog but also finding interesting new products. I liked these so much I thought they deserved some ink on their own.
Don't you just love it when you track down something totally fab that you know someone on your list will be completely smitten with? And when it has that perfect combo of design and function to boot?!
Bend Goods has been on the scene for a while now, but their displays and product offer a really fresh perspective on more modern, clean lines and accents for home.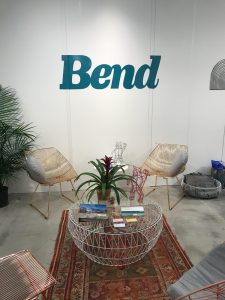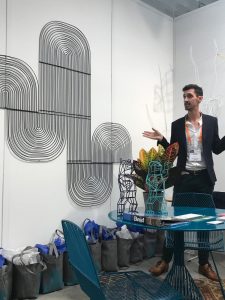 What we loved about the line were their punchy colors and the way their accent furniture infuses the right mix of geometric repetition in a space in a light and airy sort of way. Their designs are intricate and simple all at once – genius! How fun for a loft apartment, funky game room, or for just the right amount of jazz in a well designed kitchen or breakfast area!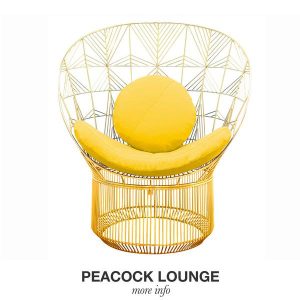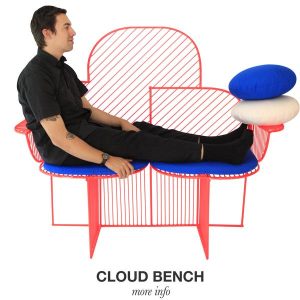 But the trophys!!!
You heard me right – no need to grin and bear those terrible, dusty, dated taxidermied deer busts any longer.
These trophies offer a lighthearted, sculptural alternative to your typical wall art go-to that and epitomize some of the core initiatives that are often the root of our project mission statements – add color, add form, and add character! Of course an easy solution in a kids bedroom – but I'd situate one of those amazing longhorns above my mantle in an instant!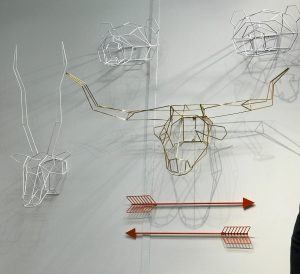 Next up was the display of acrylic and magnet wonder over at Wexel Art!
Needless to say we were smitten as soon as we watched their demos from start to finish. These frames are so awesome and make saving, displaying AND swapping all your favorite paper ephemera a breeze. Have kids who craft their hearts out? These are TRULY the answer for you. (I plan to clear my fridge off and use the double panel wall mount frames to display all my favorite travel postcards and polaroid snippets as soon as they arrive into our shop!)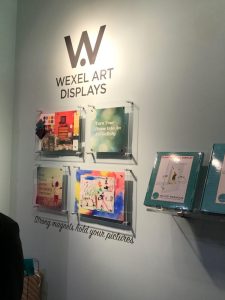 You need sizes? Custom? No problem!
With the variety of sizes offered, Wexel Art has made their product very approachable no matter the wall (or shelf!) space you have in your home or office. And the wall mounted frames come with a built in template so they are easy to hang yourself. We love the clear acrylic as it ensures a clean aesthetic and the simple wall mount pegs and screw on legs for the shelf frames are very easy to use.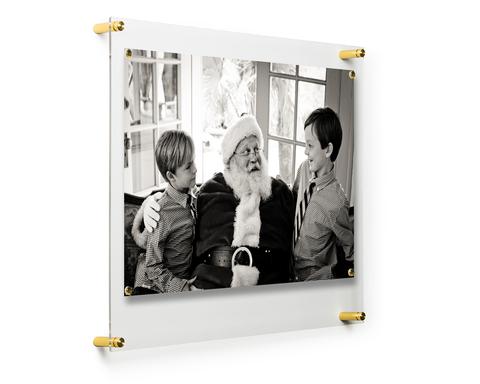 Display your grand-daughters artwork with the clip of a few magnets on their single pane wall mounted frames – and easily unclip and swap when she creates her next masterpiece!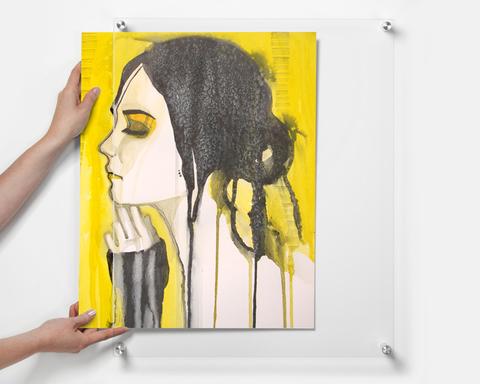 I figure this will be a great alternative for keeping fun memorabilia too – tickets from favorite concerts, little travel maps from trips abroad, save-the-dates from my best friend's wedding – plus you can install multiple wall frames in a grouping and create your own in-home gallery of prints and picture and art!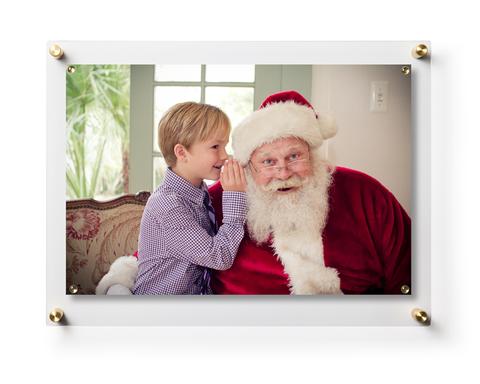 We love finding cool things and love even more the entrepreneurial spirit these owners have!
It may seem silly to be so over the moon for such a simple product, but when you think about how easy it would be to actually hang and enjoy some of your favorite little bits and bobs without having to find frames (or go to the framers!) – Wexel Art Group has really hit on something here.
Overall, the best part about these lines was their unique approach to otherwise simple accents for the home. Sometimes you just need something new and exciting to look at – and art of all kinds can add such important personality and style to a space.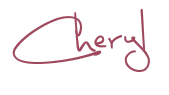 High Point Market and Esteem Media sponsored this this trip but all opinions are my own!