It has been a whirlwind of busyness the past few weeks. The EPIC install in New Jersey preceded by breaking my foot (ugh!) and then a major showroom move about….and High Point Market coming up THIS Friday! I never lose my excitement for High Point…truly I do not. I have not missed one since April of 2010! That is 14 market trips! People ask, "are you going to High Point?" Well hell yeah we are going. How could I run my business and service our clients if I did not? FOMO at it's finest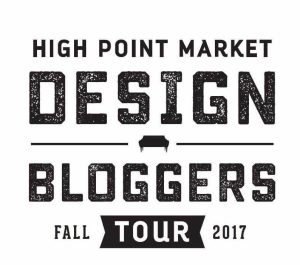 This market I have been selected to be a part of the Design Blogger's Tour sponsored by various manufacturers and put on by Esteem Media and The High Point Market Authority. WOOT! Learn more about this program here:  http://www.highpointmarket.org/event/design-blogger-tour
So yeah. I am going to be paid to go to High Point, visit some of my all time fave vendors, meet some new ones I am not familiar with and hang with what appears to be an all star cast of other designers and bloggers! Whattttt? Yep. I read the email several times before I did the happy dance- just to be sure!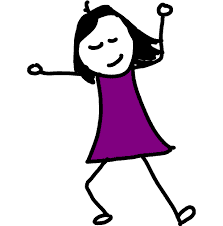 I will be posting about our experiences, what we learn and most importantly my "Design Driven" finds! It will be even more fun if you check out some of my fellow design bloggers and can get the full monty on what we as a group find inspiring!
Follow me on instagram ( be sure to check out my insta stories!) and facebook and when back will be reporting more in depth on the blog. I AM EXCITED! Ya, despite the obvious foot issue. That is a bummer but will not keep me down. Will be getting friendly with one of the bike rickshaw drivers I am thinking!
Until then!


-Kristie Barnett, The Decorologist, www.thedecorologist.com
– Cecillia Cannon, Home with Keki, www.homewithkeki.commar
– Brittany Chinaglia, The Vintage Rug Shop, www.thevintagerugshop.com/blog
– Deborah von Donop, dvd Design, www.dvdinteriordesign.com
– Cheryl Kees Clendenon, In Detail Interiors, www.indetailinteriors.com/stories
– Courtney, French Country Cottage, www.frenchcountrycottage.net
– Lori Dennis, Lori Dennis, Inc., www.loridennis.com/greenblog
– Jana Platina Phipps, Trim Queen, www.trimqueen.com/trim-queen-chronicles
– Ann Sage, annsage.com, www.annesage.com
– Sarah Walker, The Curated House, www.thecuratedhouse.com/journal   
Sponsors participating in the tour include:
– Bernhardt Furniture, www.bernhardt.com
– Century Furniture, www.centuryfurniture.com
– Crypton Home Fabric, www.cryptonhome.com
– Duralee, www.duralee.com
– Green Apple Home Style, www.greenapple.pt
– Highland House http://www.highlandhouse.com
– IMC – SALON, www.imchighpointmarket.com/salon
– Lloyd Flanders Industries Inc., www.lloydflanders.com
– Scott Living, www.scottlivinghome.com
– Sunbrella, www.sunbrella.com
– Theodore Alexander, www.theodorealexander.com
– Tomlinson, www.tomlinsoncompanies.com
– Universal Furniture, www.universalfurniture.com
– Wexel Art Displays, www.wexelart.com
– Younger Furniture, www.youngerfurniture.com