Ok, here is the good news: Since Jan 4th when we came back after New Year's holiday, we have had 6 very good clients walk in the door. I am always excited about new potential clients even though we have remained pretty busy throughout this year. But this is good news for all in the industry as a couple of these new clients are building new and new construction has been decimated in past 2 years virtually everywhere.
Today, a lovely couple came in (maybe they are reading this now??) and I happened to be in the studio so was able to talk to them about their project and their needs. I really enjoyed meeting them and think we can help them achieve their goals. Here is the thing that got me thinking though…we began discussing budgets and the size of their proposed home.
I have not gotten far enough to know anything about their budget really but in general I spoke of how important it is make informed decisions regarding the interior selections and how often allowances are not adequate to cover what they "really" want but more, are numbers thrown out by the builder. Often with little to no input from the client.
This is where I come in. I am a proponent of your designer, (kitchen/bath or interior) getting involved from the planning stage. This way, you the client, are able to make informed decisions and not rely solely on someone else's concept of what makes for a good allowance for interior appointments.
Sounds easy right? But is not. Builders do not usually take enough time to communicate with the clients about their wants vs needs vs "must haves". Then, the builder has to rely on previous history to make an allowance sheet. This is a recipe for disaster and disappointment for the client.
When all is said and done, you will want to have your interior space the way you want. And, if you trust the builder to give you an adequate allowance and he does not, whether from lack of communication or a result of trying to snip the interior budget to make room for super structure costs…you are only short changing yourself in the long run.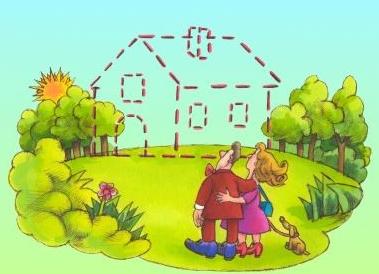 AND, let me get my 2 cents in for one really really important point to make: Do NOT cut costs in the interiors, where you live each day with your family, for a super sized home that you may not need. Meaning, cut square footage before you cut interior appointments. Yes, I am an interiors person! Naturally, I have a dog in this hunt. But, truly, I am a fan of the "not so big house" attitude.
If you are fortunate enough to be able to build your dream home, this is wonderful and hope you will call me to help you make it a reality…but, do not sacrifice your dream home interior wants and needs for an oversized bedroom you may not really need or ever use. Trust me, you will be so much happier on move in day!!
Needless to say, when talking to the new client above, I mentioned cutting down the size of the overall square footage if the budget did not allow for the amenities they were discussing. The response was, "Well the builder thought we should keep the square footage and just cut the plumbing, appliances, cabinetry, etc budgets."
I rest my case.