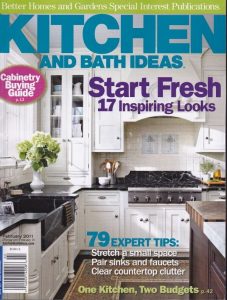 The challenge in this small condo master bath was to efficiently utilize the space while giving the bachelor homeowner the design presence desired as well as considering the environmental impact of the products chosen. Because this bathroom is in a condo, we had limited opportunity to change any existing structural elements. We worked with the lowered concrete ceiling, the green slate tile floor, existing lyptus woodwork on and over the doors and the basic plumbing layout. We also needed to make certain that the existing woodwork integrated with our new plan.
The closet is on the back side of the bathroom wall so we opted to carve out a small niche in the closet and reframe this space to house a built in linen tower with a hamper at the bottom, towel storage at the top and an electrical appliance center in the middle section. This "targeted storage" allowed us to design a more sophisticated vanity area free of the day to day bathroom clutter.
The room is very small so we felt it was important to give the vanity area more breathing room. To achieve this goal, we eliminated the wall dividing the toilet/shower area from the vanity space and created a chunky table inspired vanity that was not enclosed by doors. The custom designed and sustainable  lyptus wood vanity is stained dark and has a 2×2 grid pattern shelf on the bottom and cleverly hidden drawers on either side of the sink.  We devised a wood backdrop for the mirror to sit on and constructed two small floating shelves to add visual interest. The wood above the mirror area was recreated to match the existing slats over the doorway and to tie it all together. The result was an impressive change to the previous bathroom's dated look and showcases what can be done in a typical cookie cutter condo layout.
If you liked this post, you may also like this post about designing your kitchen and bath.