Building a home for your family is exciting! FUN, joyful!
Or should be!  Not stressful and filled with enough anxiety to power your AC for the first year. After 20 years of working with homeowners and many, many new builds, without a doubt there are more than 5 mistakes when building a new home!
( come on….you know that is the hook to get you to read this!!)
There are hundreds. Maybe more than that. Are you sitting down? These are the most serious mistakes you can make.  Stick with me. We will get through this one post at a time. They are coming!
1. Not having a plan.
This sounds silly right? But there are plans and then there are PLANS as in "planning". You need not just a plan for the house itself but also a plan for how you are going to tackle the myriad of decisions you will need to make to transform the paper "plan" into the 3 dimensional home you envision. This takes a lot of work ….and guidance.  It is so important to think this through and get it right…on paper…before you release the bulldozers.
Do not try and "pick" ( oh sweet baby jesus I hate this word) "things" out because your builder said he needs this info before he begins. This is great and wonderful if you are building a habitat house or a 100k tract home. But this thinking has no place in the reality of custom home building.
It is a process and yes yes we want to have good estimates on costs to build but this can be done without buying every special deal you see on ebay before a tree is cleared.
This leads me to the second biggest mistake….
2. Thinking the Architect/residential designer/builder are going to guide you in all of the minutiae and details that comprise a new home build and the interior appointments. 
Some, maybe yes but this not really their role unless you are paying an Architectural firm to design and specify and supervise the entire process. This is a lot of hand holding most are not going to do. Unless paid and even then you need to be sure this is their area of expertise.
Not met many Architects who care about your window stack backs for drapesor what finish is best with the tile you love etc. Most just do not get that in bed with you to know all the nitty gritty of what you want because you probably do not know yet either. Vague ideas will beget a vague house.
 How many times have you walked into a home and wondered…why in god's name did they do THAT?
And your builder, even the best and most awesome ones have their hands full with the super structure of the home. Which is, truly, what you want them to be worried about. Making sure the house does not fall down and the roof is sound. Do not kid yourself thinking the builder has not only the time to worry and fuss over cabinetry layouts, trim packages, hardware details. They do not. And, typically they will default to "what they know".
A builder is not a designer or a "patient advocate" for making sure all your details get included…they need to get the house DONE and this is generally a priority. Rightly so. Sorry but just is not the reality.
And this leads me to…
 3. Not vetting your team.
Lawd please. Google them. All of them. Me too if I am part of it. Look up your builder on clerk of court websites. Do they have any liens? Any judgments? Look up their license. Is it in good standing? Do they even have one? (not uncommon for some builders to not be licensed but have someone in their company who is but this may not be the person who is building your home!)
This is super important and rarely done. I promise you if you hire my firm, we will look YOU up. This is good business. I practice good business and so should you.  And ask for references, see their work, ask questions. Who are their main subs? Then look them up too. Trust me on this.
This leads nicely to the next huge mistake most people make building a new home….
4.Not knowing your state's lien laws as well as your own rights or any other legal issues you may encounter.
Know your rights as the owner and know your responsibility for a builder not paying a sub contractor. Understand the law.
 Ask for lien releases when you or the bank pays a draw. Some banks do not and this blows my mind. This is a link to my own state of Florida. Look it up. Ask questions. Understand this. Too many people have had a huge surprise when they learn their builder has not paid a sub. This can wipe you out. You must educate yourself. Two great links for Floridians here and here.
5. I know I am being a major kill joy here but last big mistake is allowing anyone on your property who is not insured. Like, just don't.  If your contractor fails to pay subcontractors or material suppliers, the people who are owed money may look to your property for payment, even if you have paid your contractor in full. This means that if a lien is filed against your property, your property could be sold against your will to pay for labor, materials, or other services which your contractor may have failed to pay.

Make sure you review this with your builder and make sure you feel comfortable the subs they are hiring also have insured people on the job site. This is something you should discuss with your own insurance company.

Remember the theory of "deep pockets". You should be completely out of the loop on this but you are the property owner and need to be sure you have no exposure. Do not take anyone's word.

Not only do we have insurance paperwork on
file on all of our subs but even the people we may simply recommend to someone.

Again, this is just good business.

Yes I know. You love your builder.

You trust your builder. Great. That is awesome and makes for a good experience but you still must protect your interests and your investment. Get a plan, assemble the best team you can afford and remember there are details you do not even know about yet and this is when people typically make design mistakes. 

You do not know what you do not know.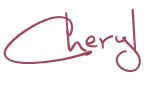 Our client reviews are 100% true and heartfelt. We are PROUD of these reviews as this is currency to us just like the design fee. We are blessed to work with such awesome people.
Call us if you want a professional team to assess your plans, design your home or work with you- we are 21 years into the design world and love our jobs!