Bath design has hardly changed in years
I am still seeing  many plans come across my desk with many of these design issues. I love the job security! But all too often homeowners simply do not  realize what can be done to achieve the same goals without making these mistakes.
I know there will even be designers who may disagree with me and I say bring it on! I am more than willing to debate the merits of what 20 years of experience has shown me to be a more effective approach to bath design. Sometimes it is just simply challenging the status quo.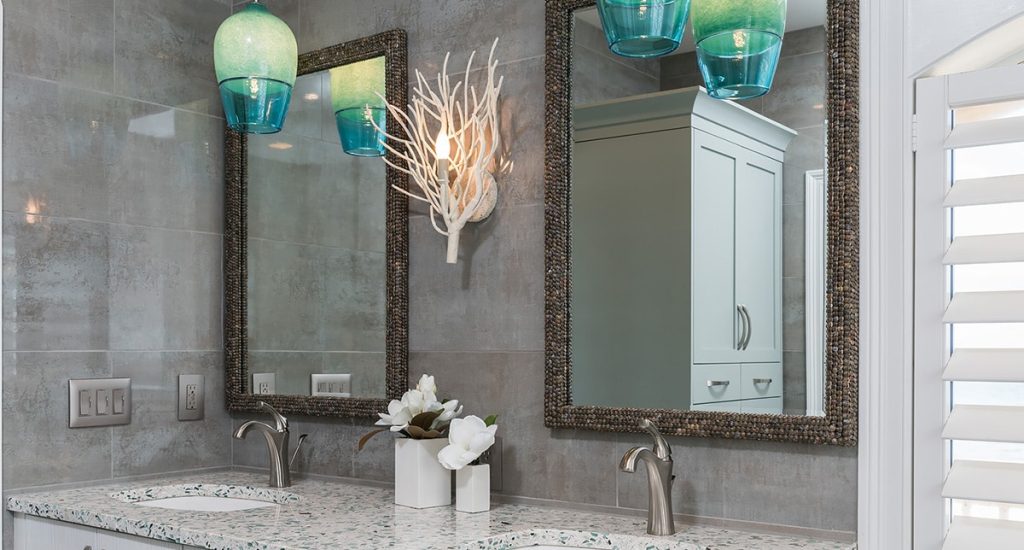 Status quo, myth, or just bad design
The truth is that many "myths" continue to be propagated because people are simply used to the status quo. I want to break open the "tried and true" and expose some of these myths with my clients so we can really get to what they need versus what they are simply used to seeing.
I explain up front that I may make them uncomfortable with the things I am saying but if they have that "willing suspension of disbelief" we can achieve all the goals and then some by just thinking through a few of these myths and discussing options.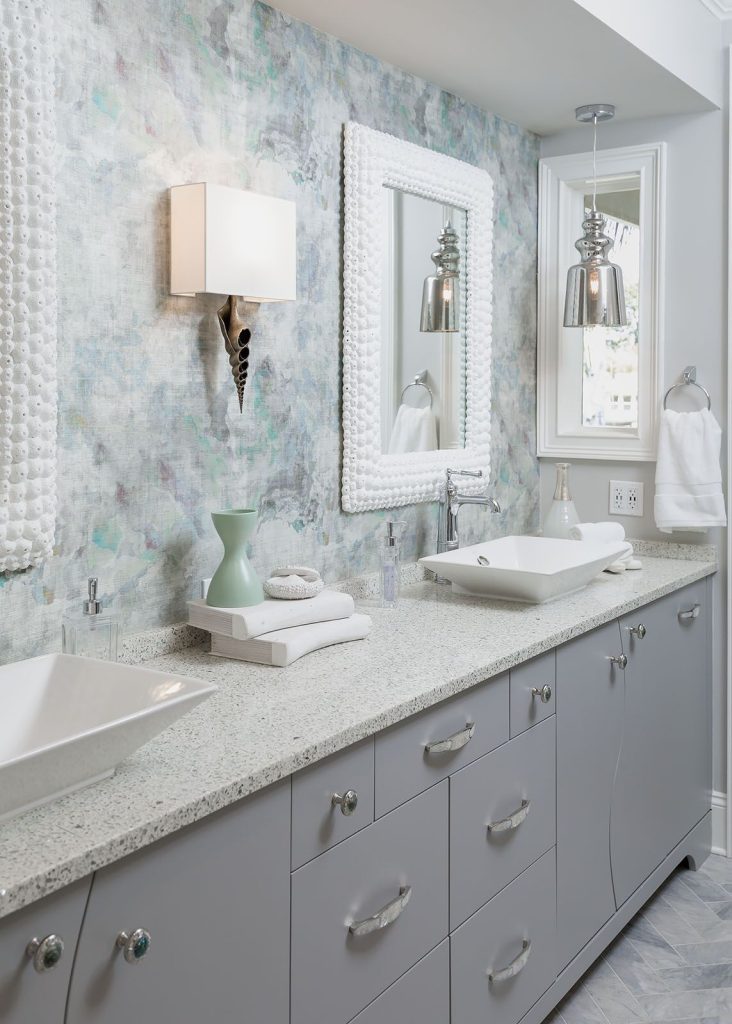 Myth 1 –  YOU NEED A WINDOW BEHIND YOUR TUB
Only if it works and most often in typical plans- it does not. Think about raising and lowering a window treatment. You need light where personal grooming is taking place.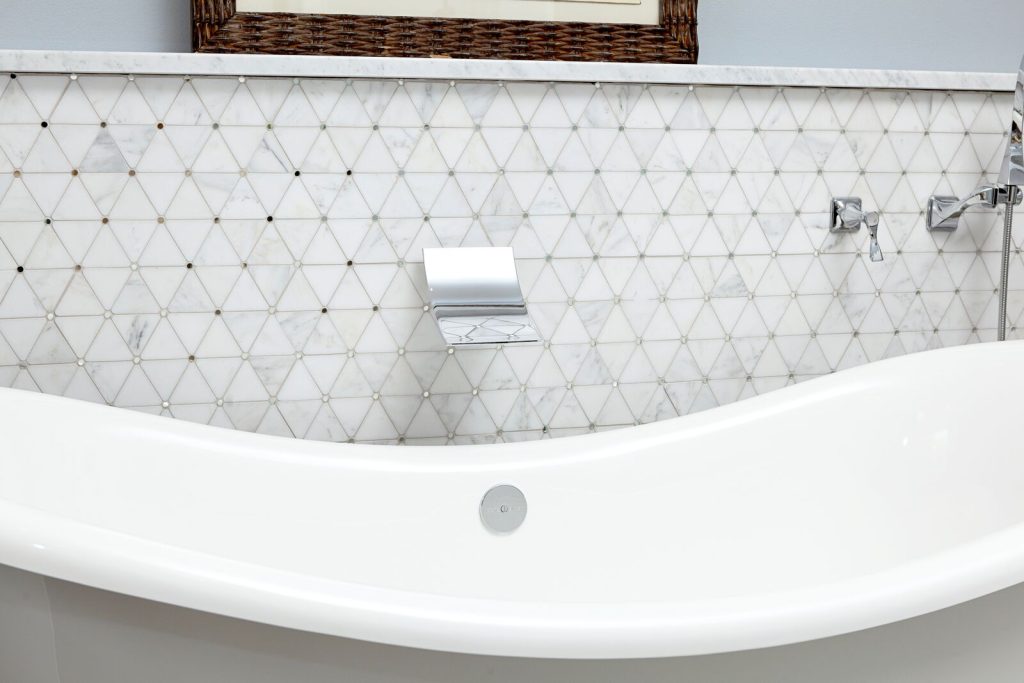 Myth 2  –  THE BIGGER THE BETTER IN A MASTER BATHROOM.
Really, how much space do you need? Design it right and you will not miss the square footage in the bathroom but can add it to the closets.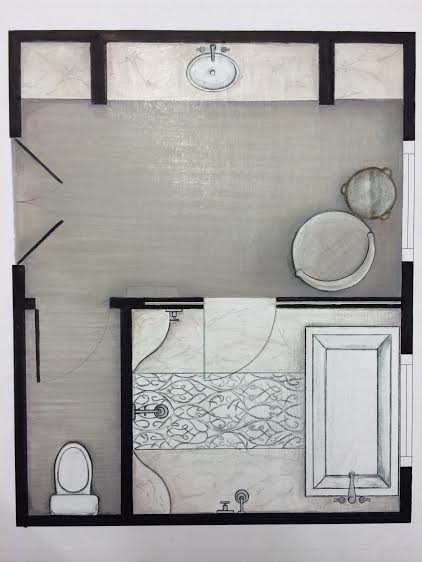 Myth 3 –  TWO SINKS ARE A MUST IN A MASTER BATHROOM DESIGN
This one always slays me and I see it on plans every day. if you have more than 7 ft then fine but if less than that do one sink. Thank me later for the much needed counter space.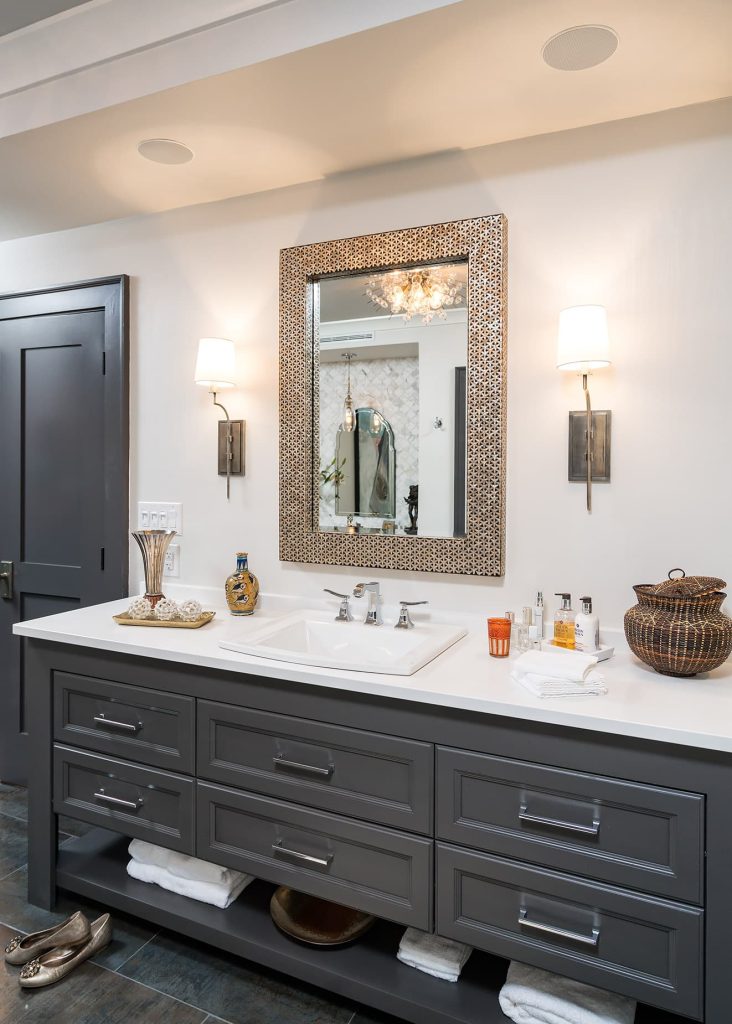 Myth 4  –  WE ONLY NEED A BAR LIGHT OVER THE MIRROR AND ONE RECESSED CAN LIGHT
The  older you get the more you need good lighting. Get the layout right. And a overhead bar light is the absolute worst type. Shadows galore. Don't do it.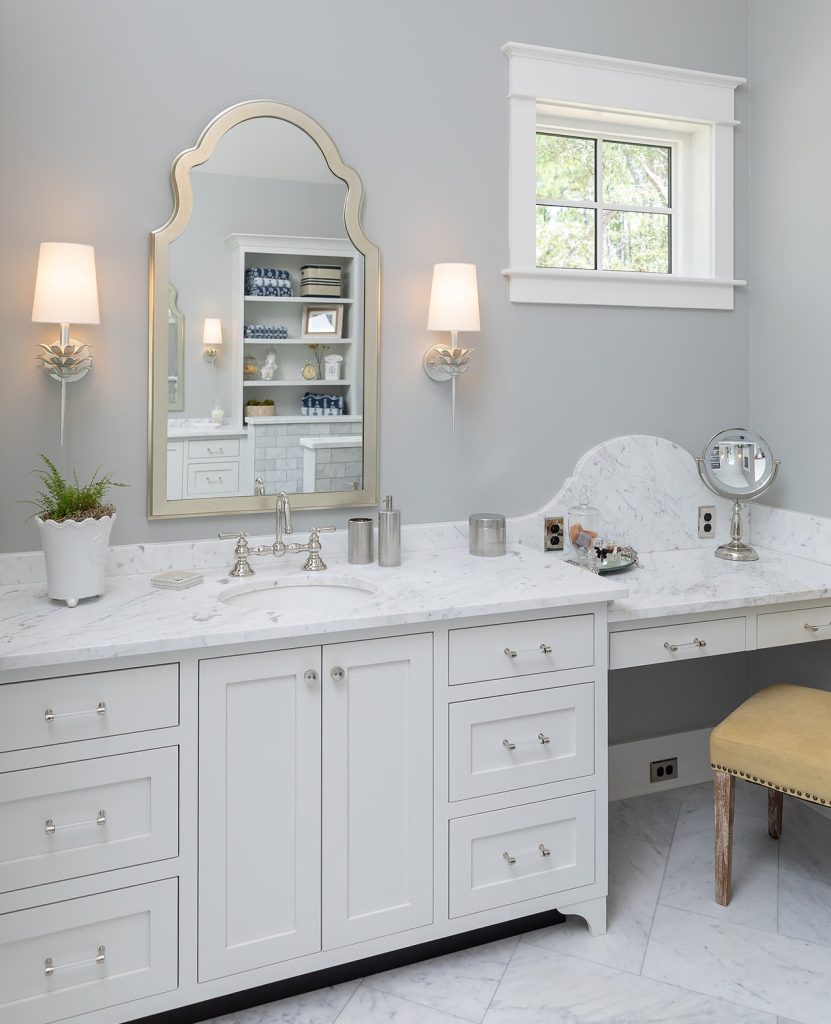 Myth 5  –  WE DO NOT NEED ANY BATH VENTILATION- WE HAVE A WINDOW
A window is great for sure. But a vent fan is necessary to take out the moisture that is a breeding ground for mold. This is a health essential as well as unsightly. We find wood rot and mold on many bath remodels that was unexpected.
Myth 6  –  THE SHOWER LAYOUT CAN BE DONE BY THE PLUMBER.
Let me stop the train on this. There is so much to know about shower layouts, valve placement and tile transition- the right questions must be asked and often are not. More than often. And your Architect will not do it either. You have to understand quite a bit about bath design to make this happen the way you want it to- and the first goal is to "know what you don't know".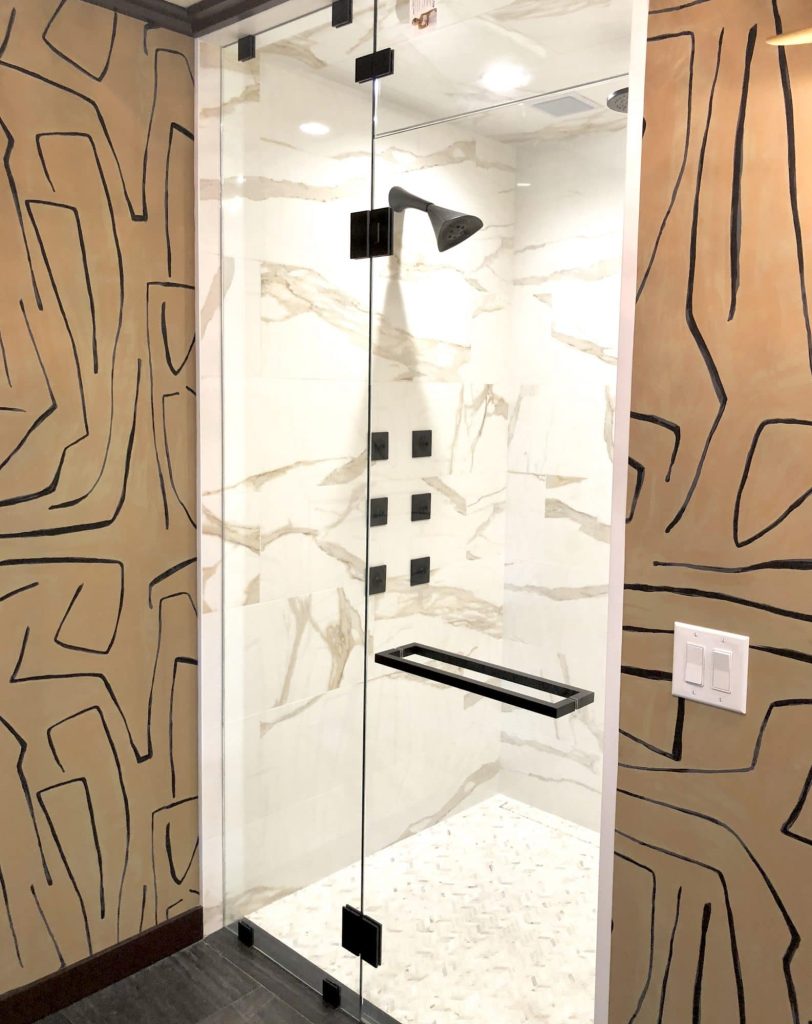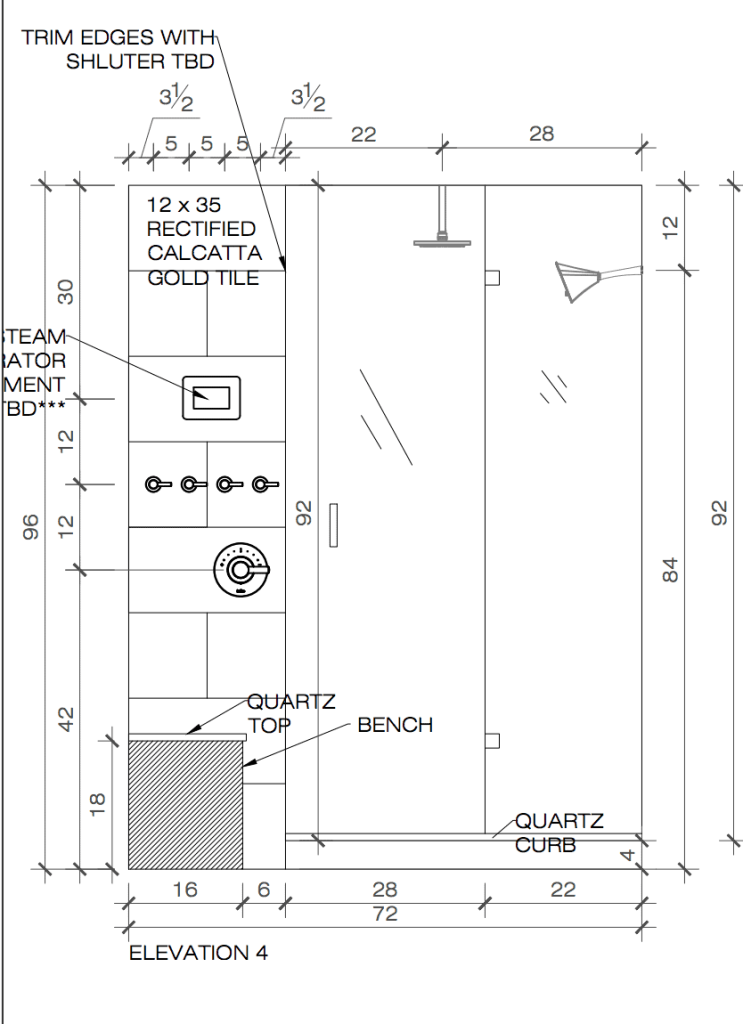 Myth 7  –  WE DON'T HAVE ENOUGH STORAGE SO WILL ADD A BIG CABINET IN THE MIDDLE OF THE VANITY.
This has to be done carefully. I have done it when pushed but more often than not it is not done well and ends up being a barrier to good countertop use. Think hard on this one. Much better to design cabinetry storage elsewhere in the bath- this can be done in the unlikeliest of places with good planning.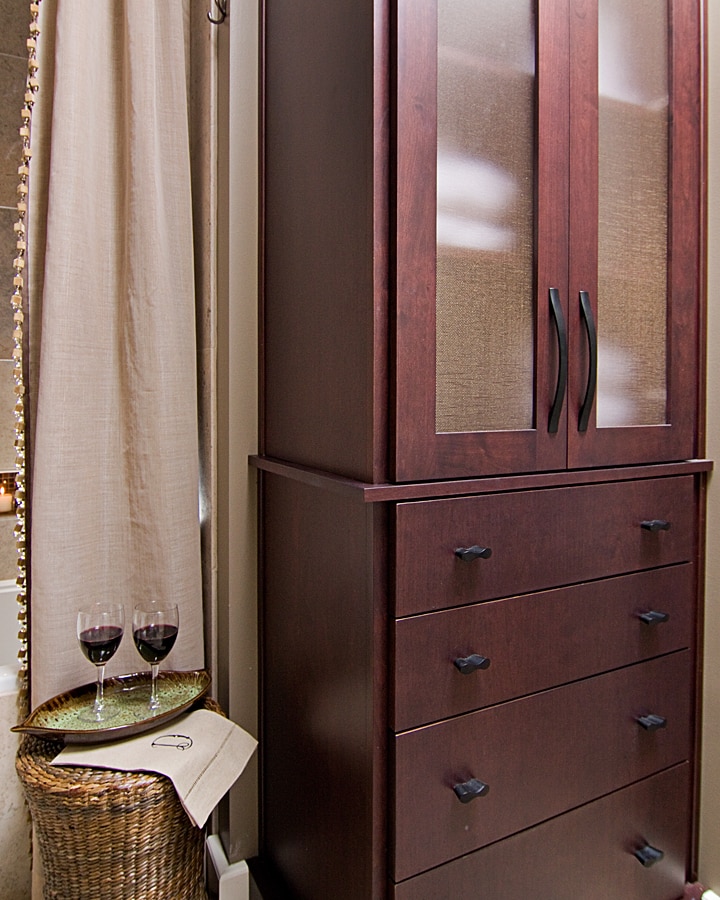 Myth 8  –  MULTIPLE ANGLES ARE REALLY SUCH A GREAT DESIGN FEATURE.
Not really. They can work sometimes  in a remodel but I will rearrange an entire house to avoid multiple angles.