WELL, been awhile since posting and I really miss the interaction! But life is hectic! And good! ( this translates into busy as hell and  barely time to eat, sleep or do laundry…but hey good to be working!)
I posted on our in detail facebook page awhile back ( and if you have not liked us, please do!) a typical 1980's bath we were trying to wrap up…featuring a curved shower and some fun finishes. I want to post a few of these pictures that we just had shot. Turned out really well and most importantly the client loves it. And I love this client too…a supposed empty nester couple who never seem to have an empty home! Her heart is big and she loved doing fun things and embraced all sorts of ideas Stacy and I threw out! Gotta love those clients because so often people do not feel comfortable venturing out of the box.  Kudos to our designer Stacy who was the driving force in getting this job to be completed!
The before pictures are at the end and you really need to see themI know every designer out there has to face the inevitable B O R I N G 1980's style of design and boxy layout. And is fun to see something different done in these spaces. We started with the client telling me she wanted a larger shower for her husband….but we could not blow out any walls. Well the floor plan did not allow for much expansion but with a curved wall like we built, it definitely allowed for more interior shower space. We echoed the curve with the Neptune Wind tub which also curves. The client also wanted an open shower so that if either of them became wheel chair bound, it would be easier to move about. And her only other request " was to have the most beautiful bathroom…with lots of bling!"
Let me know what you think!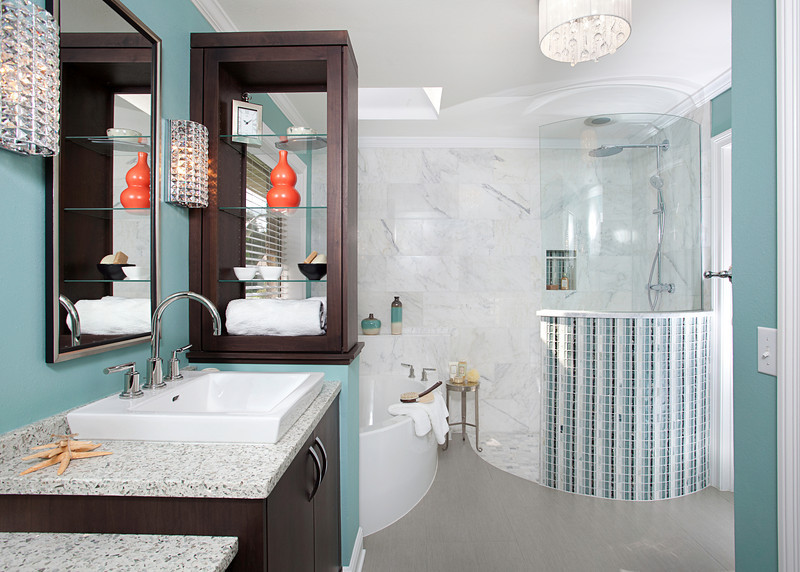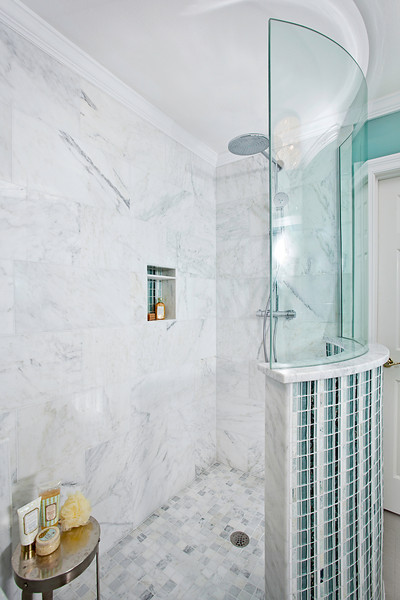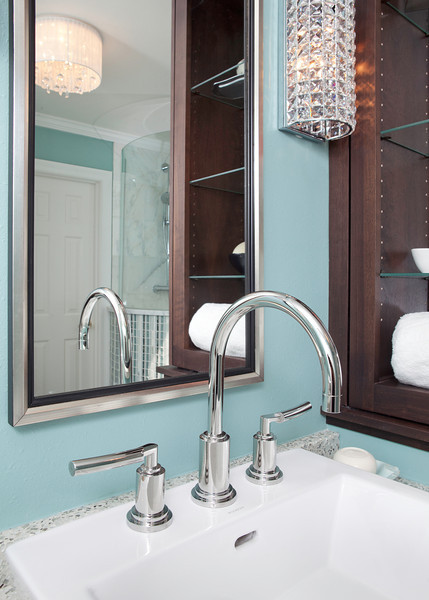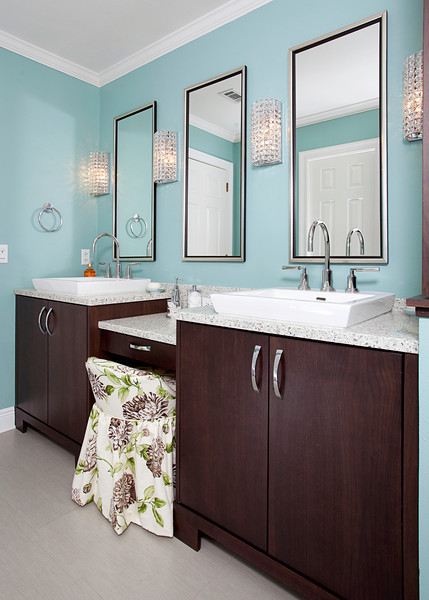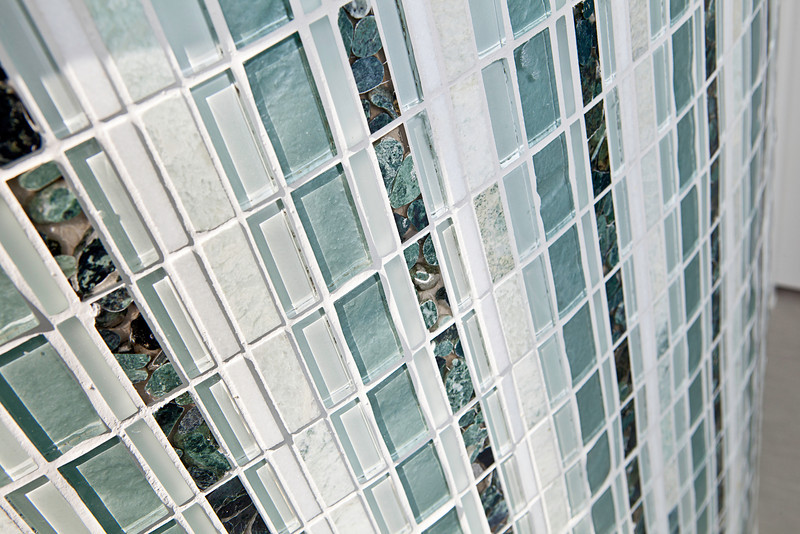 BEFORE