Our typical clients are busy families- mom and dad both working- usually outside the
home
and often with kids still at
home
. One of the foremost issues when working on the design parameters are performance and function  Whether it is types of finishes on casegoods, material make up of furnishings, paint on walls, easy care fabrics or even actual performance fabrics- performance is the name of the game.
How will it wear? How long will it last? Can it stand up to the coastal weather?
One of the perks of going on the Design Bloggers Tour  this market was being introduced to some new vendors I had not considered in the past. One of these vendors was Lloyd Flanders. Marshall Flanders began in 1906 when he created a unique method of building woven furniture but it was not in 1982 when Don and Dudley Flanders purchased Lloyd Manufacturing from Heywood Wakefield that the furniture was made for outdoors.
Coastal Cool with Lloyd Flanders!
Lloyd Flanders woven vinyl and teak collections are perfect for our climate and salt air. I love the modern designs and selection of fabrics! Check it out 
here.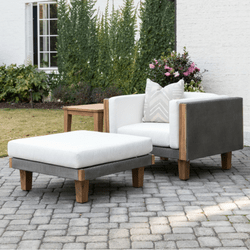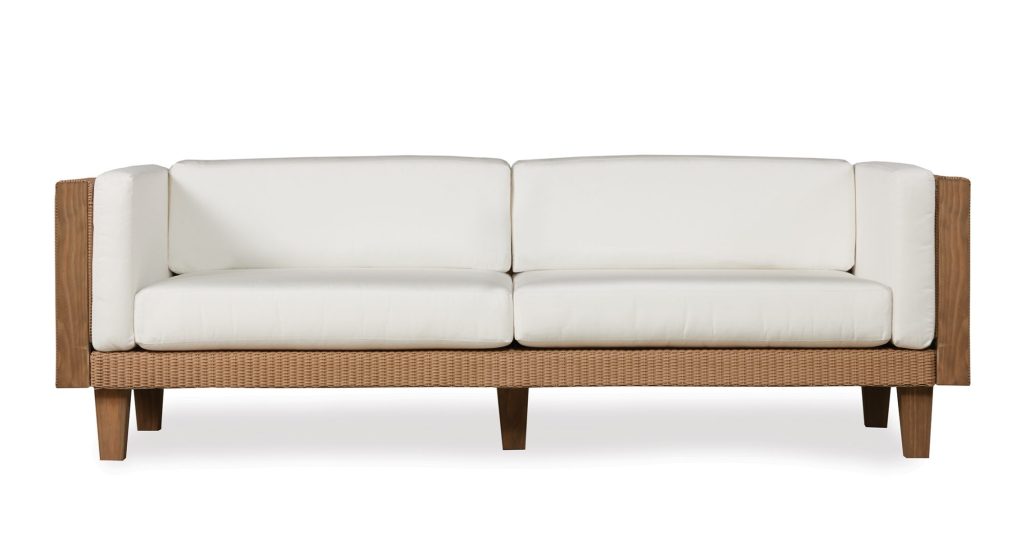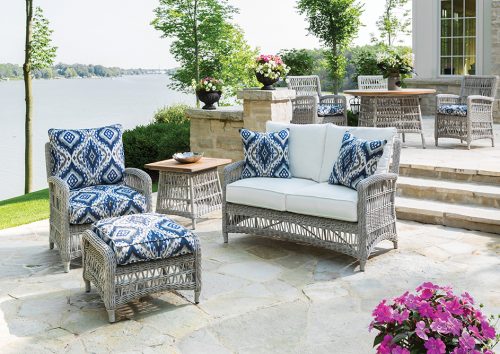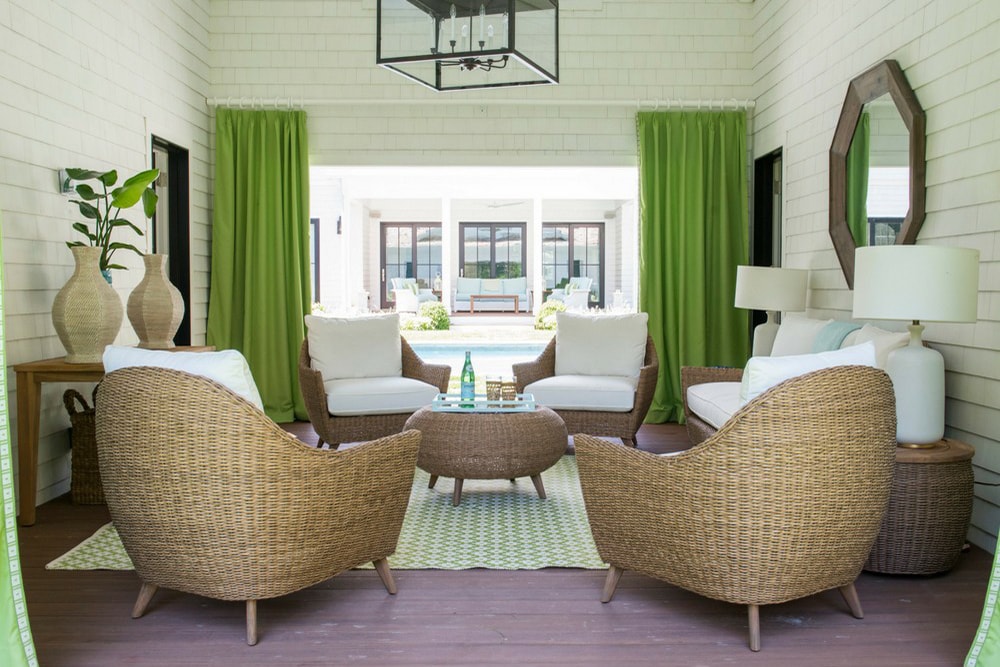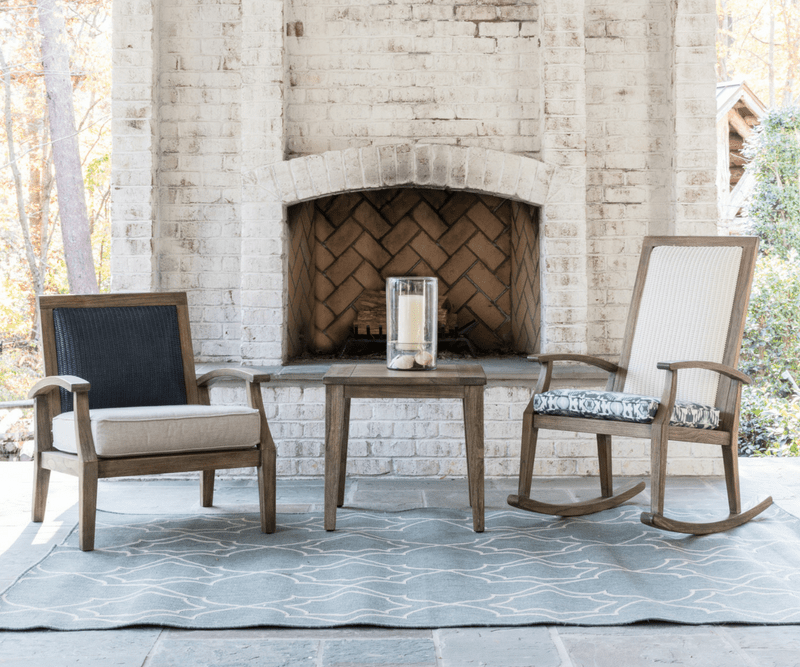 But what about the cushions??
Well that is where Sunbrella comes in. And everyone knows they are a must outside- how many people think about it on the inside as well?  I was amazed at the performance story here even though we started specifying Sunbrella on inside upholstery 7 or 8 years ago- hey, being on the Gulf Coast you have to really think performance! Sunbrella is our go to for outdoors but shocks some of our clients when we suggest it for indoors- yet it is a fabulous product for upholstery that will be around pets, kids, husbandswhofishanddonottakeashowerfirst- and you know- husbands in general. We had these swivels in a sunbrella fabric and no one could comprehend it was indeed-Sunbrella!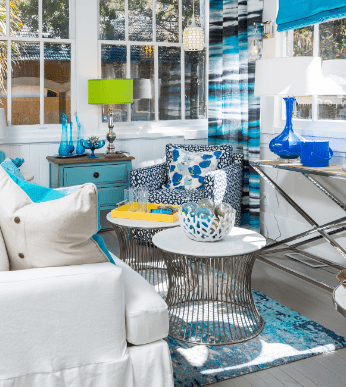 Other new faves just this market! Call me if you need to build a family room around a surefire kid proof upholstery option!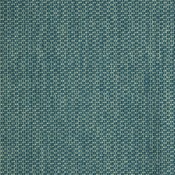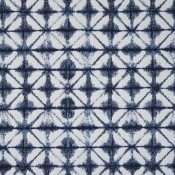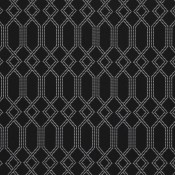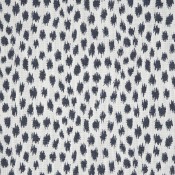 Ok so anyone who knows us or worked with us in the past knows we are always a fan of Sunbrella fabrics- but the new kid for us in the past few years has been a performance product called Crypton. Duralee sells their line of crypton as well as will make gorgeous furniture in the same! Many think Crypton is just used in
commercial
settings but they also have Crypton
Home
which is geared towards residential use.
And will NEVER lose their ability to resist stains.  I cannot explain this as well as they can ( or as well as Randi showed us in person!) but the performance comes at the molecular level and this means the performance properties become a PART OF the fibers- it cannot be washed away! Ya'll this has changed the dynamic of the furniture industry for designers like me who work with real people. Our hashtag is #realpeoplelivehere! Because dang- we just work with people are realistic about their expectations- and we can accommodate both beauty AND performance with the innovations we now have. Loni Paul, a celebrity designer worked with Duralee to bring out a fabulously subtle, soft and feminine line of crypton fabrics. We were excited to meet her at  Duralee this fall market. I have long  been a Duralee customer and now we have even more reason to specify their products. I just love these colors and the way the weaves are so soft! No way anyone would ever know these are performance textiles!
She is as gorgeous as the fabrics! And so nice!
I love white. Love love a white sofa…never fear- it is crypton! From Duralee.
My husband will say no- but these chairs will go in my house one day- maybe the next husband?? ( kidding!) Sponsored by Esteem Media and High Point Market Authority. All opinions are my own. Naturally.