To us, the key to a good outcome in a project is-
To have a cohesive floor plan!
And this means a floor plan review is essential.
This means the floor plan must be in unity with all the other elements because there is much interdependence. In addition to this when one person is designing the footprint (such as a residential designer who does auto cad) and not the other elements, they are not really working for the client's best needs as almost always the intake process is not as detailed as what we do- and while not dissing any residential designers who do primarily overall house design- they may be very skilled in doing the structure and all the associated structural issues- but the level of detail simply is not there for kitchens, baths, and even oftentimes the rest of the elements that go into decorative details in a remodel or new construction.
What does a cohesive floor plan entail?
To design a kitchen or a bathroom suite specifically- you have to understand egress, flow, materials and how they interact with each other. And knowing about tile transitions, plumbing fixtures, lighting needs and how to layer the lighting is essential! Don't forget appliance information, the latest greatest out there in tech, the ability to visualize how people will use a space, the understanding of a zone approach to kitchen design, and so much more that is not the same as it was even 5 years ago. This is only a fraction of what goes into a good design.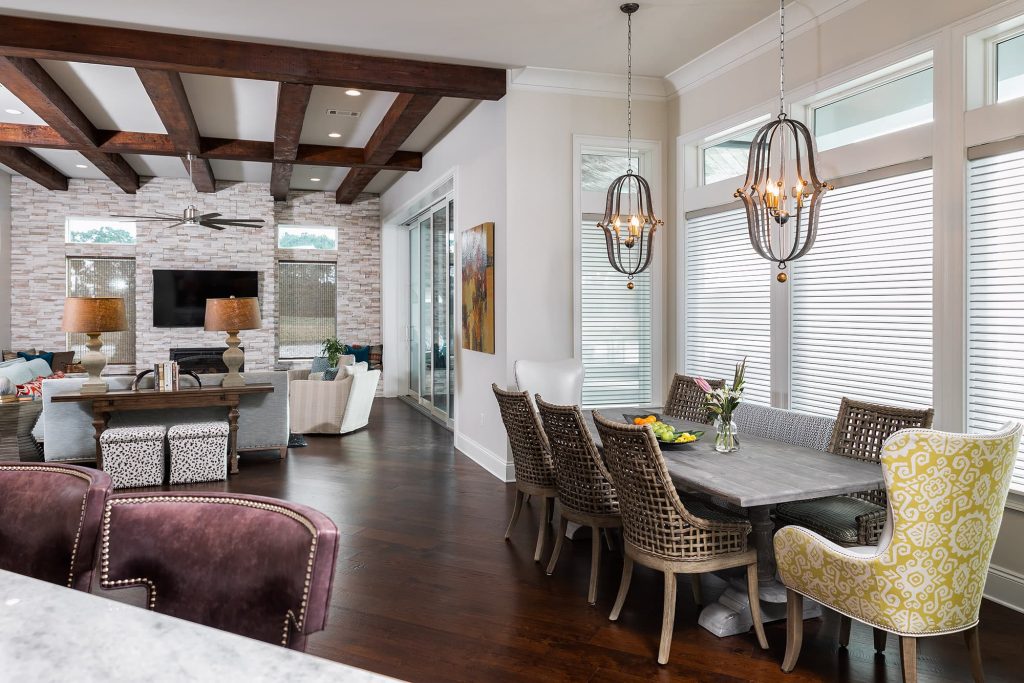 Conceptual Design Development
When we approach conceptual design phase of a project- any project- it is after talking to a client at length about their family, lifestyle, needs and wants and getting a detailed questionnaire back from them. This is after we have an "as built" drawing made of the spaces affected or if new construction we have the basic outline of the home or plans that have been done to date.
We prepare a design statement, sort of like a mission statement, for the project and refer back to this often- this is our blueprint of the overall goals we want to keep at top of mind through all phases. Our process for inspiration varies depending on the goals and details but we believe in a collaborative effort amongst our team. We meet, discuss, ponder and then make the magic happen!
Presentation
Finally we get to meet to put on our show! Meeting at our shop typically, we present layout plans, ideas, design rationale and whatever elements may apply to the project. With kitchens and baths, we would have cabinetry colors, tile, flooring,, fabrics, many samples of all sorts! We may not have final elements that are not necessary to advance the project at this meeting or we might- it really depends on the particular type of project but we often will get a read on the client temperature for layout ideas and basic conceptual before we do the more decorative elements like lighting and hardware- but we will present enough elements to help the client understand our design direction. The initial focus is on the plan itself and what we need to do to achieve the goals but always will be a good direction into the "how will it look" concept.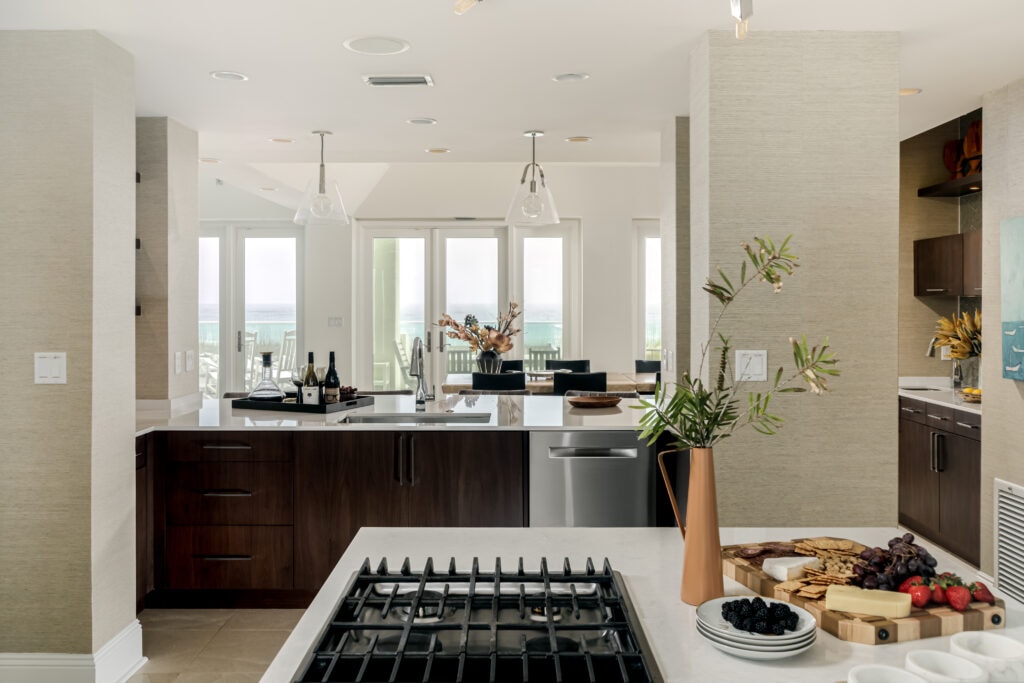 Construction Documents, Estimates and Project Organization
We provide a cohesive plan that will include layout, electrical, plumbing locations, appliance specs and pertinent considerations about the appliances, details about all selections from lighting to tile to hardware- and then we troubleshoot the execution of " the plan" with…
Expert project management.
Many design firms do not do project management- we only rarely will do design without it because- design is only as good as the execution folks and that is a fact. It is why you all too often you walk into homes with perhaps a good plan from an Architect or designer but then- there was a huge disconnect implementing "the plan". This is the oversight that many people do not realize is missing until is too late! It is a mistake to trust your contractor with the details no matter how good he or she is as a contractor- the nuances of truly good design is a layering of multiple levels of detail and these details are worth nothing if not executed well. Be good to your subs and choose them well because they will make you look good!
Many moving parts must work together!
Creating Your Ideal Space Starts with a Floor Plan Review
And not just about designing these very specific areas above. How many of you walk into homes that you just say "HMMMMMM" what in god's name were they THINKING? Sometime it is the owner's desire but more often than not this is the disconnect that is inevitable when there is not the proper intake process determining wants and needs OR a cad person gone totally rogue who does not understand the intricacies of kitchens and baths or layout needs for the right furnishings desired or types of window coverings or where to put blocking for art.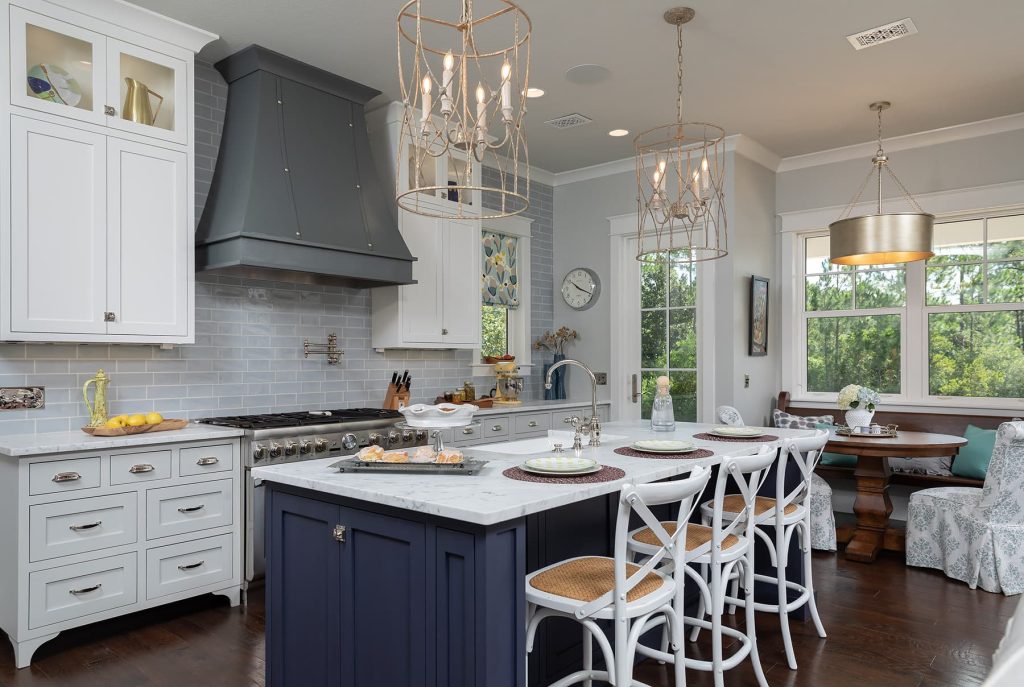 The list is long ya'll!
And it is ok they do not know this level of intricacy of interior design because designing a house has a lot of moving parts! But if you want to protect your investment, have no regrets later, and have a functional well appointed home, you need more than just a Cad designer to do your plans- you need a team and in many cases of smaller projects, designers can do all the cad layouts needed to provide complete plans.
Fine details and an eye for function
If you are fortunate enough to hire an Architect, then this may or may not be their jam- find out. And even if you do think they are the best around- are they sitting with you going over all the fine details in certain spaces and asking you all the hard questions that need to be asked? Probably not. An Architect brings valuable knowledge and skills to the table but rarely can they do it all just from a time perspective- and they surely are not doing the fine details regardless of how good they are and these details are important.
For larger projects, hire a team
The best scenario is assembling a great team to work together. Many builders are good at design ideas too but make no mistake they do not do what we do- and many are especially touchy when designers get involved who actually know what they are doing because some folks just want to be only voice in the room. Say no to this bigmanoncampus mentality. Please.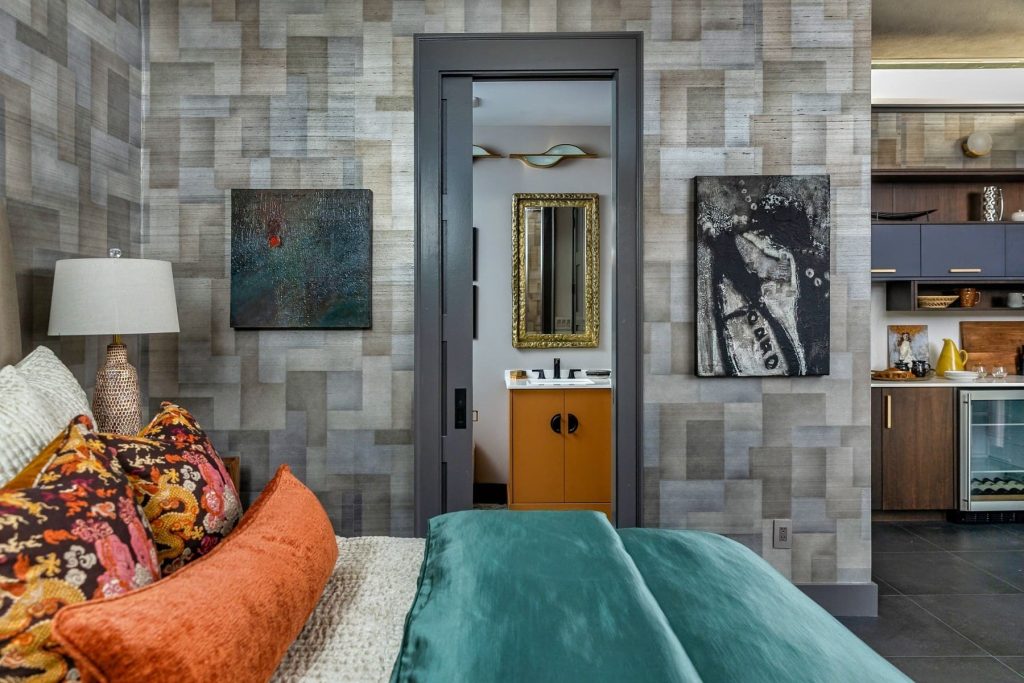 Your best interests
We prefer a team- one that has the client's best interests in mind at all times. The common goal of making it a beautiful and functional space for memories to be made and the client knowing they made a good investment.
Get a review of your plans
If you are not convinced after this that we know what we are doing then will be the first. And even if your plans are supremely perfect and think you know exactly what you want- you really do not know what you do not know. This happens often and hate it for people when they say- I just did not know!
Do not be in the dark- hire experienced people who understand the design process.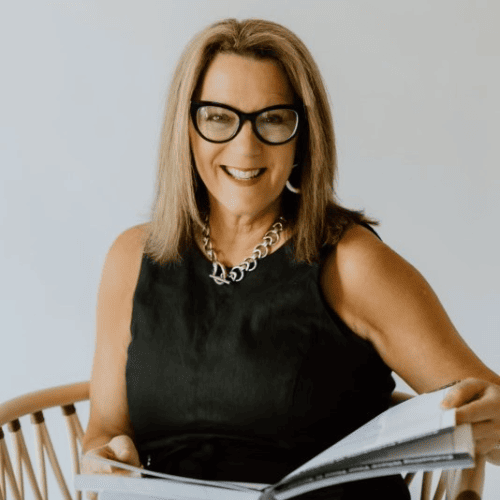 For more information on our plan review service please click here!