But why?
Design trends and style historically are heavily influenced by society as a whole and what is happening in the world-and a response to how people are "feeling" about their lives. But in today's saturated media onslaught of what is currently "in" and what some "tastemakers" dictate is the look du jour- ( think Magnolia Home- ugh) I  think people are losing their ability to really create their own ideas of what they want their environment to be- and most importantly how they want it to make them feel.
It is not about us- it is about you
We are fortunate to get many clients who trust our process of helping them uncover what their style truly is and doing the discovery work of discerning  how they want to experience their personal home- this is a critical step to our creative work when working on the decor aspects of a design project. Decor is much more subjective than other elements of design- where function and architectural elements may follow more classic rules of interpretation.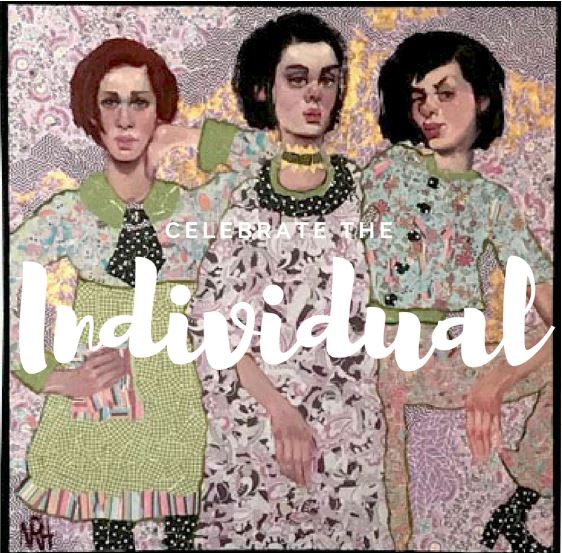 We just installed a cute little downtown cottage- the clients from Atlanta loved color and specifically purple- they hired us to integrate their desires and wants/needs into a cohesive style and give them a home they felt good in- this is the real value of design and there is nothing better than to see these clients happy with the outcome! 
Catalog decorating- living on Page 7- ewwwww!
But many potential decor clients express right out of the chute– we want the white sofa slipcover/gray walls/rustic old coffee table design- and then of course I wonder why are they even hiring a designer in the first place if they already know they want page 7 out of Resto catalog! Oy vey.
Our job is to help you discover the best style and design for you- but too often we battle preconceived ideas of style from popular media- which really slays me. Who wants to be a sheeple?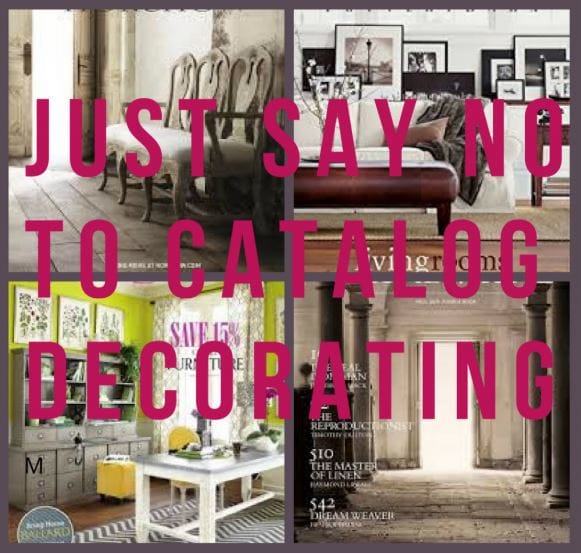 The goal is to help you design a home with colors, patterns, textures and creative detail that resonate personally and uplift you in some way. We do not really give a hoot about what others are doing or what is on trend. Sure there are many fun trendy aspects to design- this is all fine and good but it is only a part of the design process. And some so called "trends" are nothing but tacky interpretations of some idea gone terribly wrong- almost always a catalog is the guilty influencing party! 
What is your style?
How do you create your own style? Where does it come from for any one individual? My theory -totally scientific you know 🙂 – is that it is from one of three main paths and is often dictated to you -whether you realize it or not-
— From friends, keeping up with the Jones' theory
–Your "history"…what they grew up in and around and what makes you comfortable..
–Consumer catalogs. This is the worst group think in my opinion.
The Pottery Barn style or the Restoration Hardware shtick is designed to make you think this is design. It is not. And really, who wants to have their home look like everyone else's or worse yet, replicate the style down to the accessories?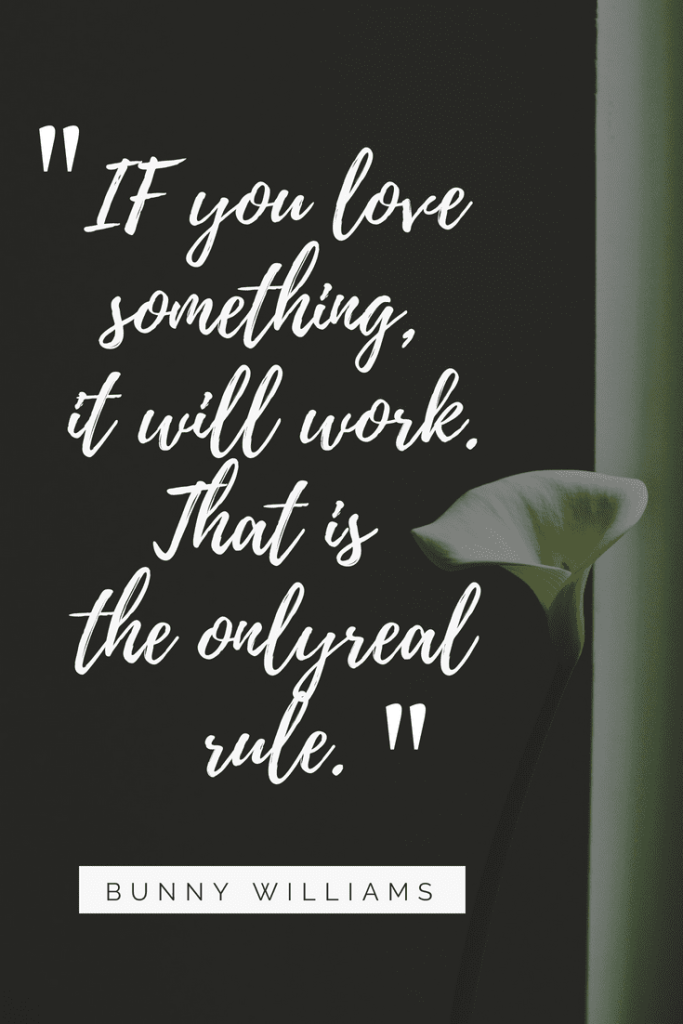 Real style begins with good room structure,layering and visual interest- but is fluid to some extent so that layers can be cultivated over time.
You might begin with simple comfort- this is important! Then move into comfort plus items you love, that speak to you. Pieces you have picked up in travel or gifts from friends. Layering these beloved items is key to your home reflecting your personality. Designers come in when you want to maximize your space and comfort so you can enjoy it more along with helping you find the story you want to tell in your room.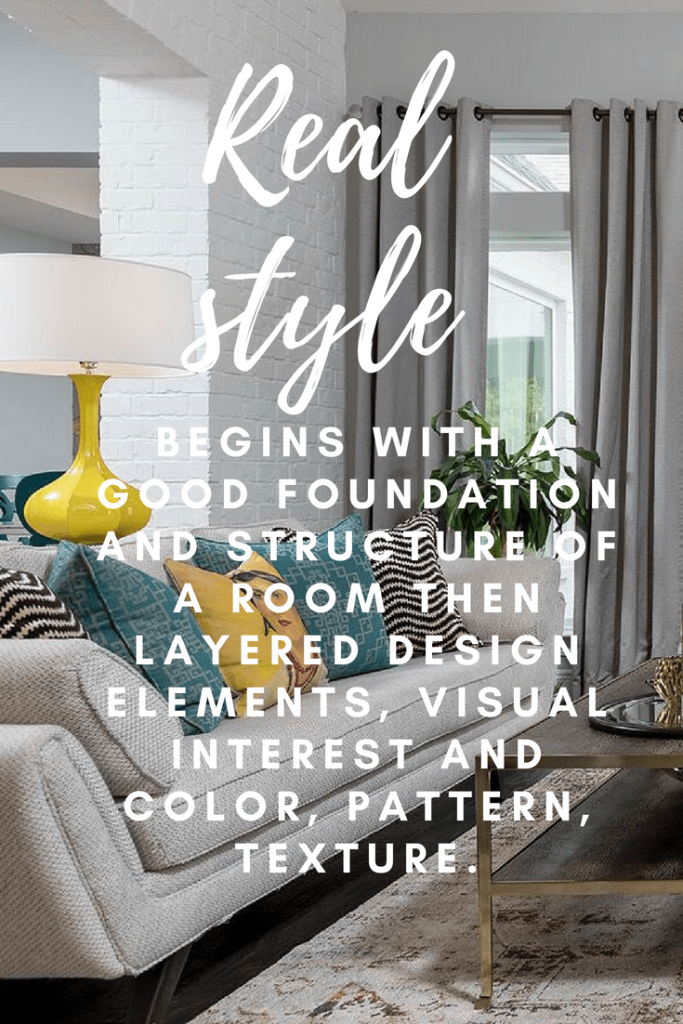 So what about just really bad design? Does this exist?
Ya- sure does. But it does not mean the intent is bad design– perhaps just execution or the mix or what I find most often is the most egregious error- really bad architectural details and proportion as well as WTF details that are simply gratuitous embellishments added to give a realtor something to talk about.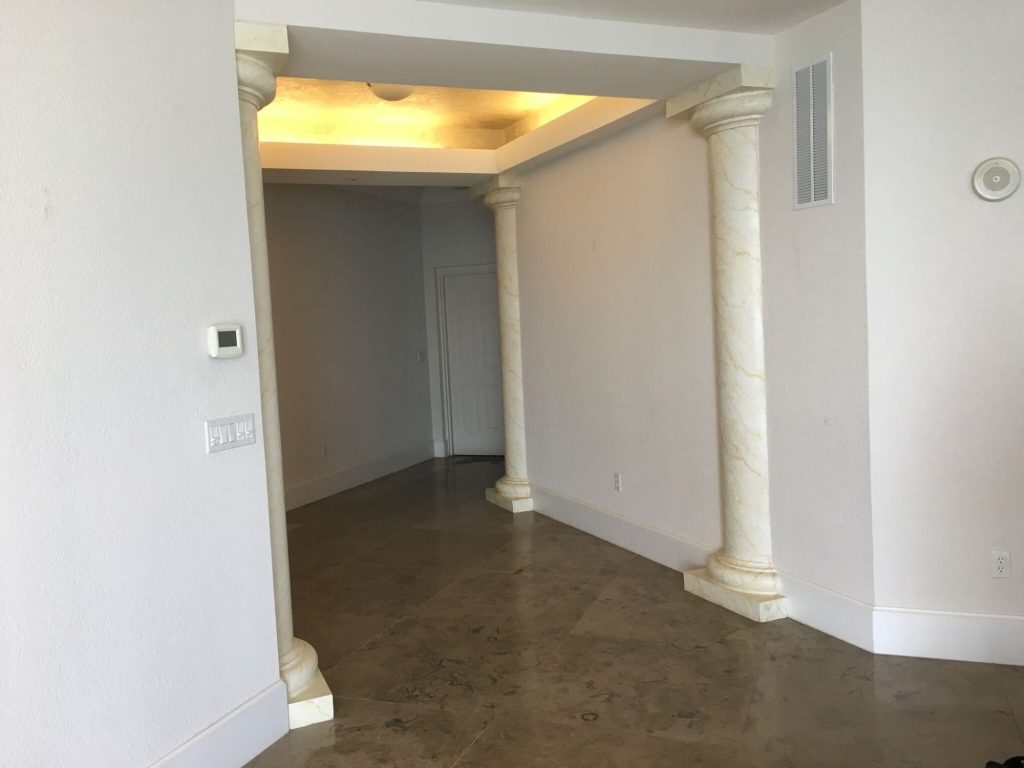 This is when designers who are honest to their craft and care about you and your style can really help find creative solutions.
If you want to learn more about our process and how we can help you discover your own style- call us! Read more about our services here!