Powder baths are sacred to me.
Anyone who has worked with me on a large  house project knows I typically push the finalization of the  powder bath design to the furthest of my (and most assuredly the builder's) comfort zone. It is usually the last trigger I want to pull because I LOVE doing powder baths and feel VERY strongly that they are of utmost importance in the scheme of design decisions. I mean, really, everyone who visits your home will also be visiting the powder bath to um, powder their nose.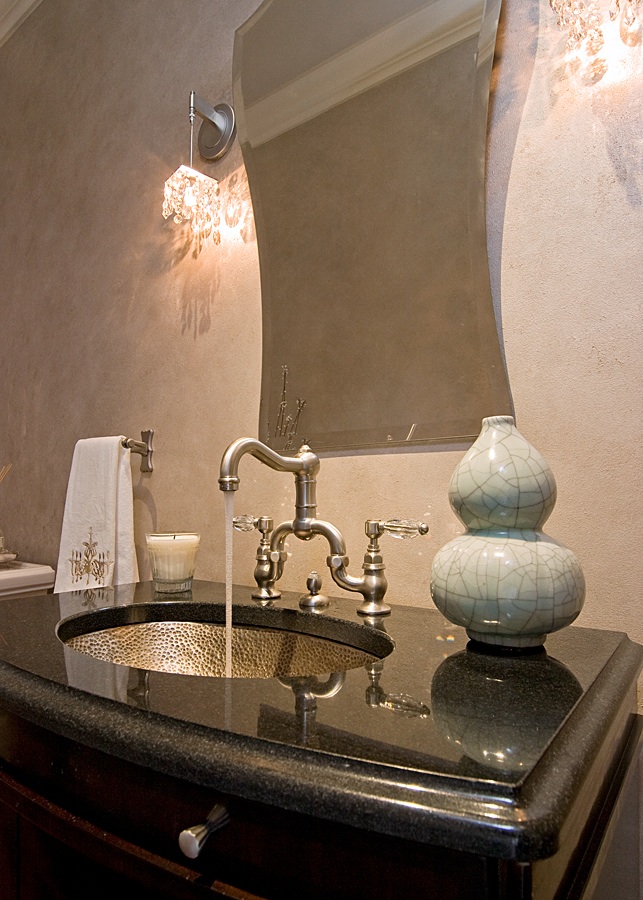 Lighting a powder bath can be tricky.
The status quo is to have a lone bath bar type fixture illuminate the entire space. Now, we are not typically putting on makeup in the powder bath (unless it doubles as a guest bath and that is another post in a few days) or spending an inordinate amount of time in there. So, lighting is important but not for all the same reasons as it is in other baths. In this space, I always want to create a mood of some sort. Sometimes the lighting is critical for this and sometimes not.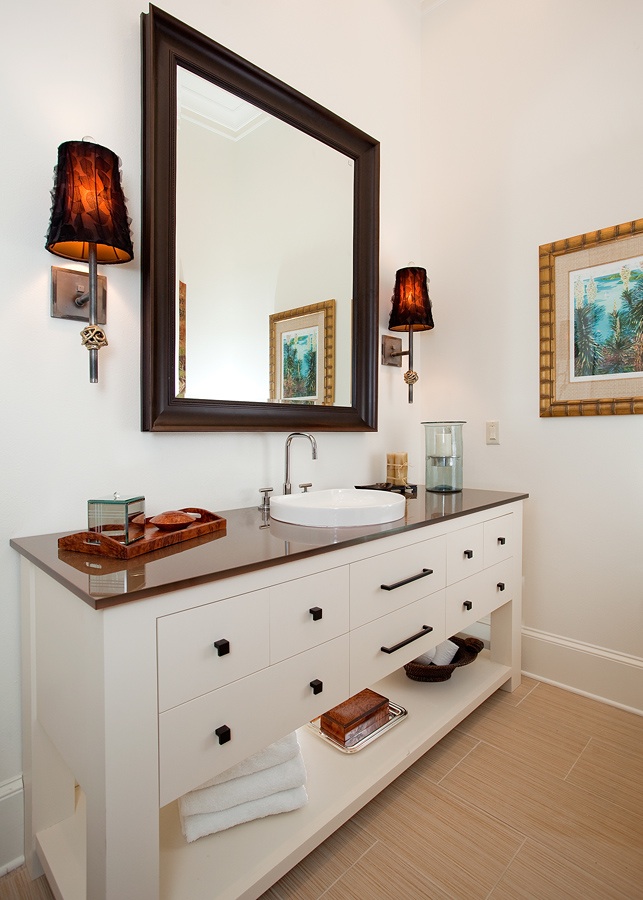 I always want a recessed can or a decorative surface mounted fixture in the room depending on size and what sort of accent lighting you will have by the sink area.
Here is why, you need to see to do your business. Simple. But too many people will (or allow their builder to do this) put a strip bath bar over a mirror and call it done. Nope. This puts too much pressure on the lights over the sink. I say this because, almost always, I prefer NOT TO HAVE A BATH BAR light. Most are not attractive, some are hideous, some are just too bright for a powder bath, and some are jusssstttt right. But it is not my "go to" lighting source, I can tell you!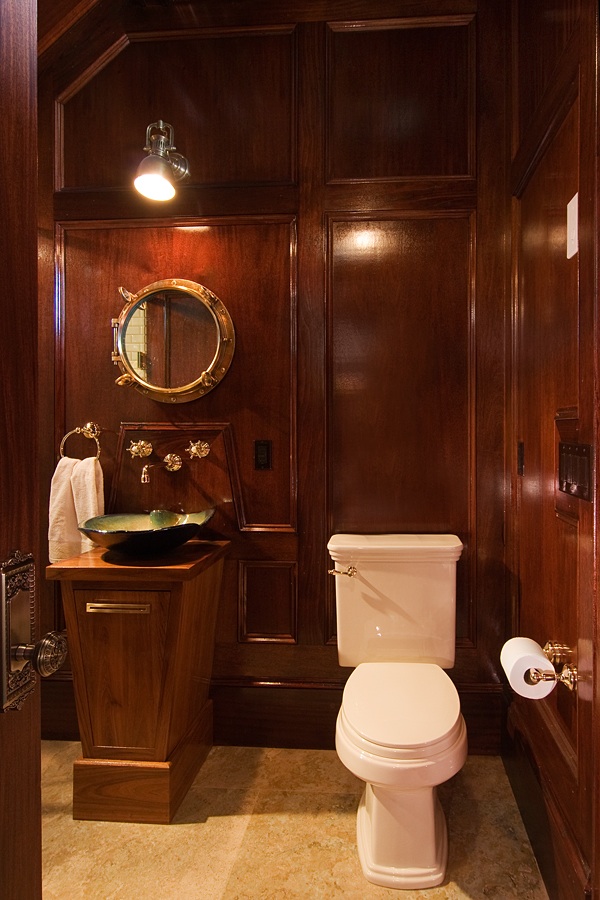 I suggest looking at sconces, smallish pendants hanging on either side of mirror, or a medium sized pendant hanging in front of the mirror.
As seen in the bath below! If you allow for recessed down lighting in the main space, then you will not worry so much about the output of the more decorative lights by the sink.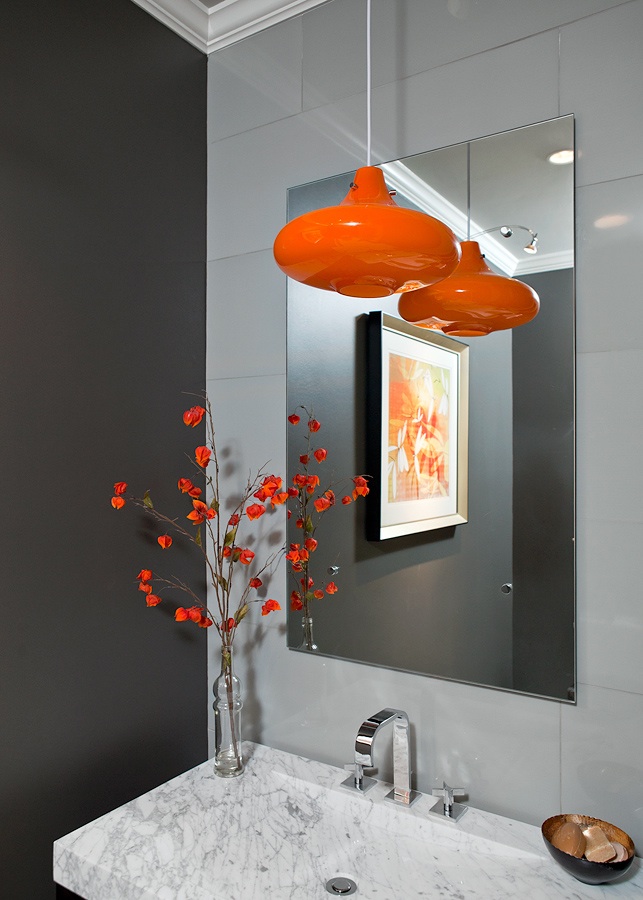 Make sure you consider the height of your ceiling as well, if you are loving the pendants.
They do not work very well in 8ft ceiling spaces, but there are a few that would work. And for sconces, make sure you space correctly around the mirror and mount at right height! I am sick of seeing magazine pictures that have sconces in bathrooms mounted for the typical height you mount them in the hallway.
You know what this tells me? That either the electrician chose the placement (HORRORS!) or worse, the designer was asleep at the wheel. Most sconces should have the light itself around average eye height. Would say 62 to 68 inches but this really depends on how tall the sconce is, the sizes of the mirror, and other factors. It can be tricky! It is best to know which sconces you would like to use prior to rough in, but refer to paragraph one for me…. I just need to mull on the powder bath and this means I am usually asking begging the electrician to just run a wire in the wall and pull out later when selection has been made. And they all love doing this for me! In some areas, this may not fly because they have to use a different type of box, but never hurts to ask! 
Let me know what is important to YOU in a powder bath!