It is not a secret around the shop- we love bathroom design- every detail makes my heart sing
So much potential even in small or awkward spaces to create so much beauty.  This coastal inspired master bath suffered a severe case of  a make over-itis and I mean OVER as in over done. The new owners were looking for a fresh interpretation of coastal design and to get rid of the excess layers of heavy traditional styling. Tuscany tacky makes way for Coastal Chic!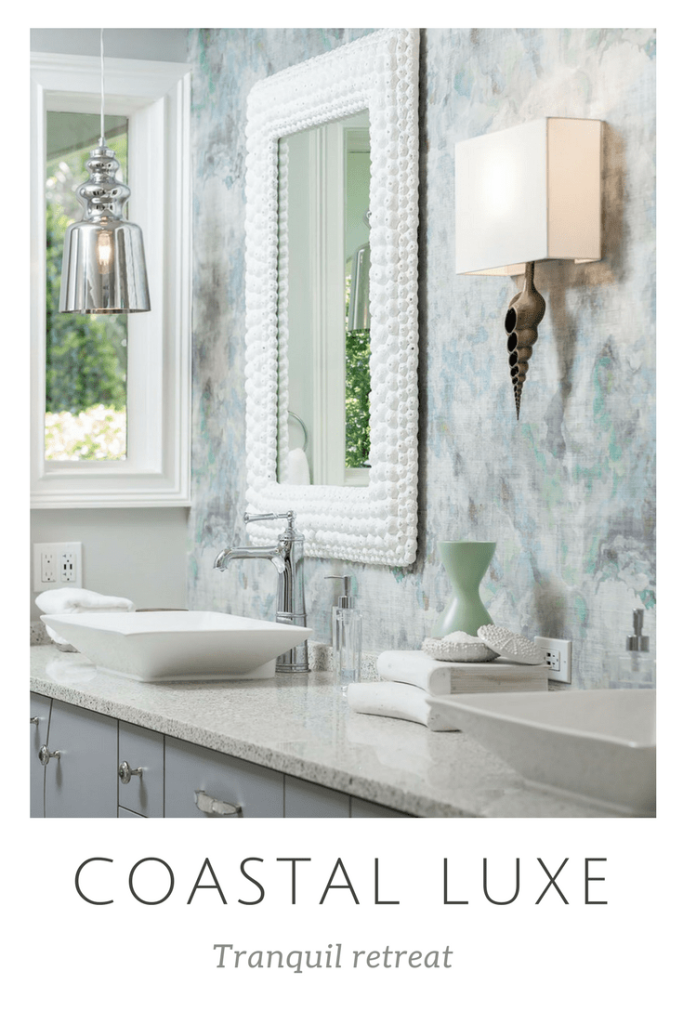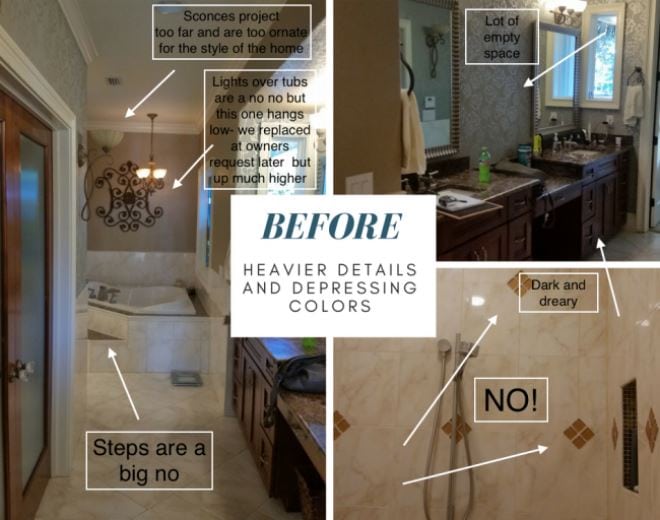 Coastal design with a sophisticated interpretation
We think we did a good job delivering on our promise to wow them with every detail! A joy to work with, these clients made our job easier by trusting the process, asking good questions and being willing to invest in details that create the room they will live in every day. Another coastal project can be found here!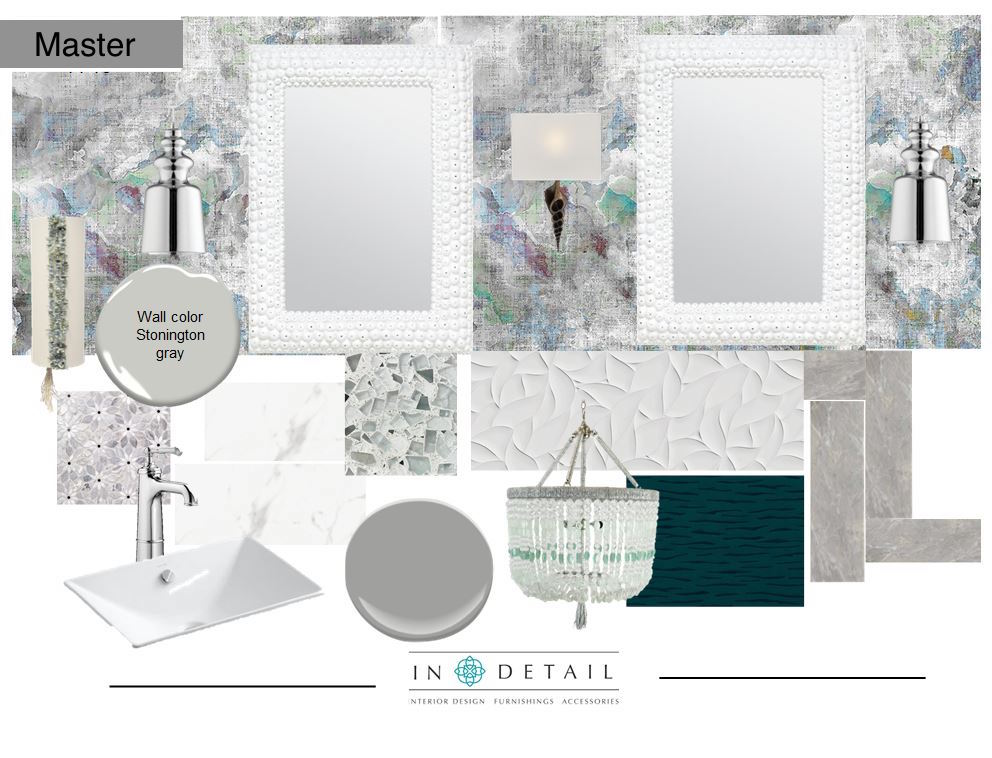 Coastal style can become predictable pretty easily- we tried to create a soft and serene experience but with layered details designed to be subtly influenced by an ocean palette and cooler tones.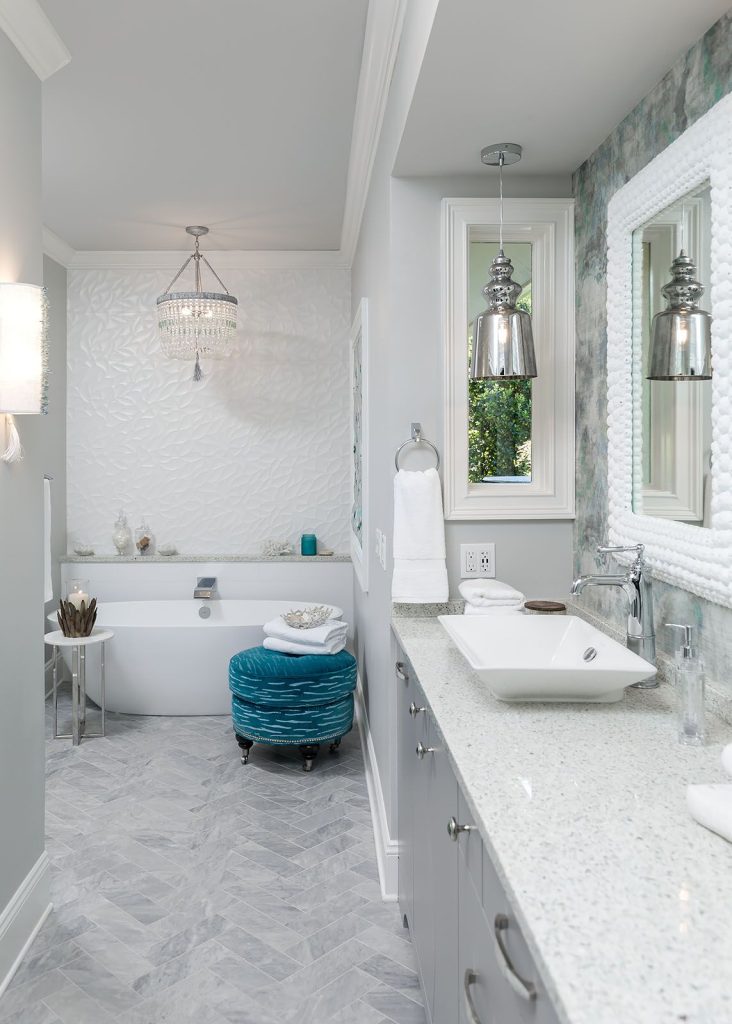 Long and narrow footprint that could not change- but who notices it now? The one client wish was for the light over the tub despite the fact that it is a no no- the contractor held it higher in the air. Note the floor- this is porcelain ya'll! It looks fab.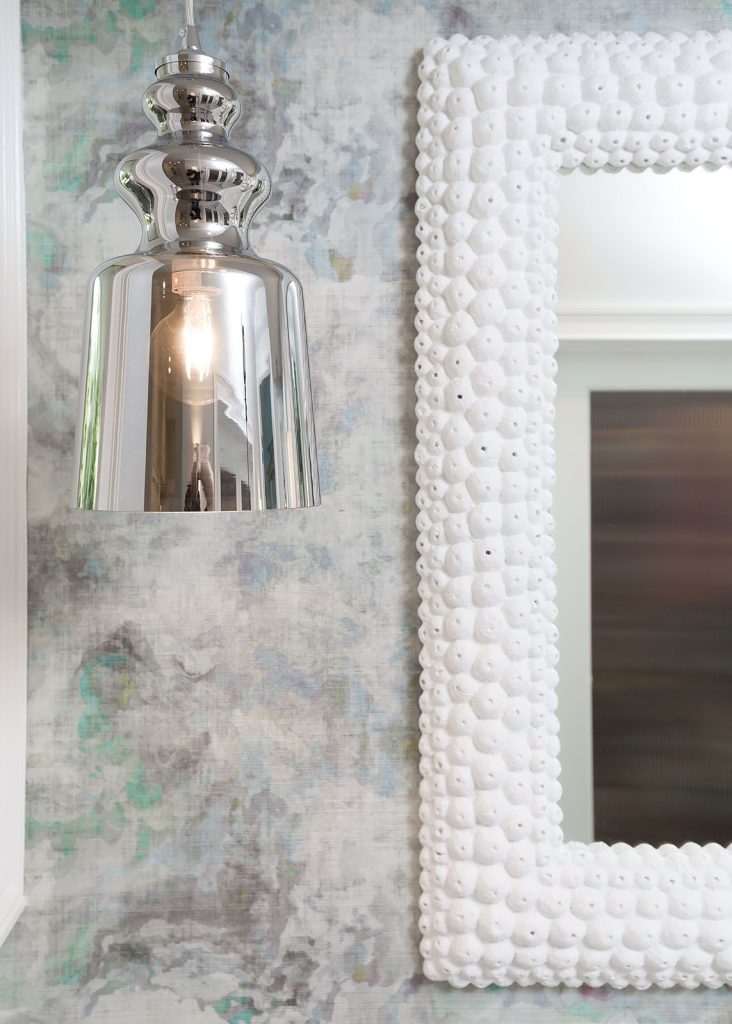 This wallpaper- is everything! Grasscloth printed and NO SEAMS!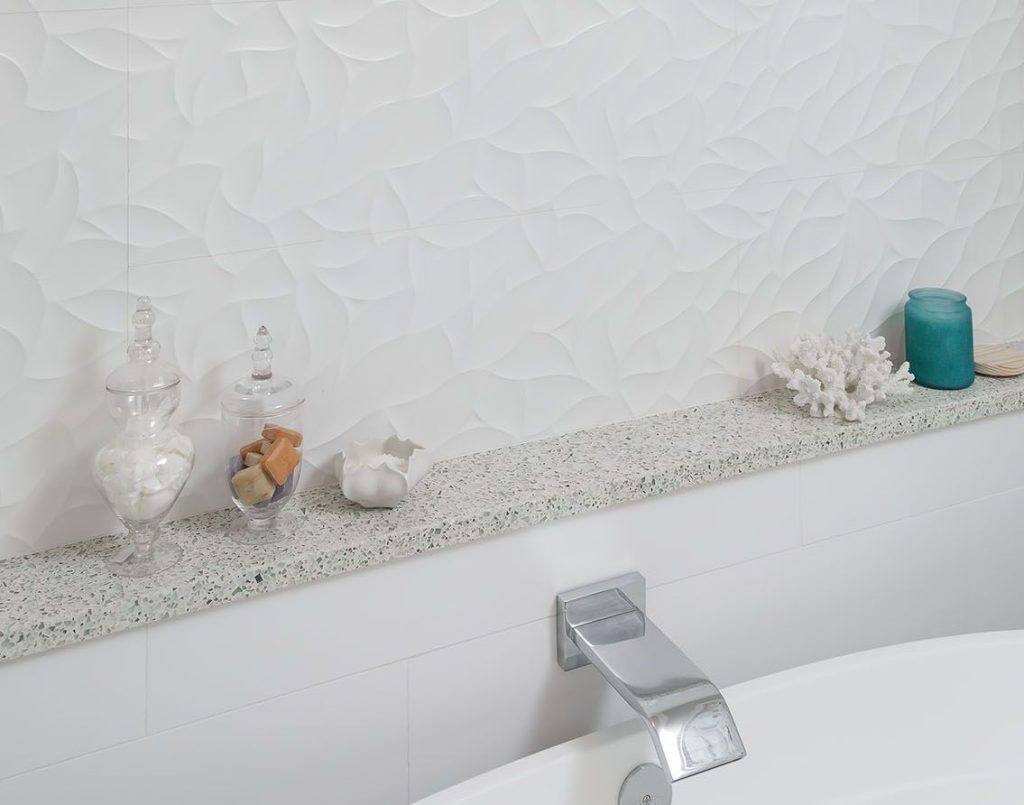 We created a ledge to chase the plumbing for the tub- and to provide a handy spot for the bathing goodies! Bath tub by Victoria and Albert.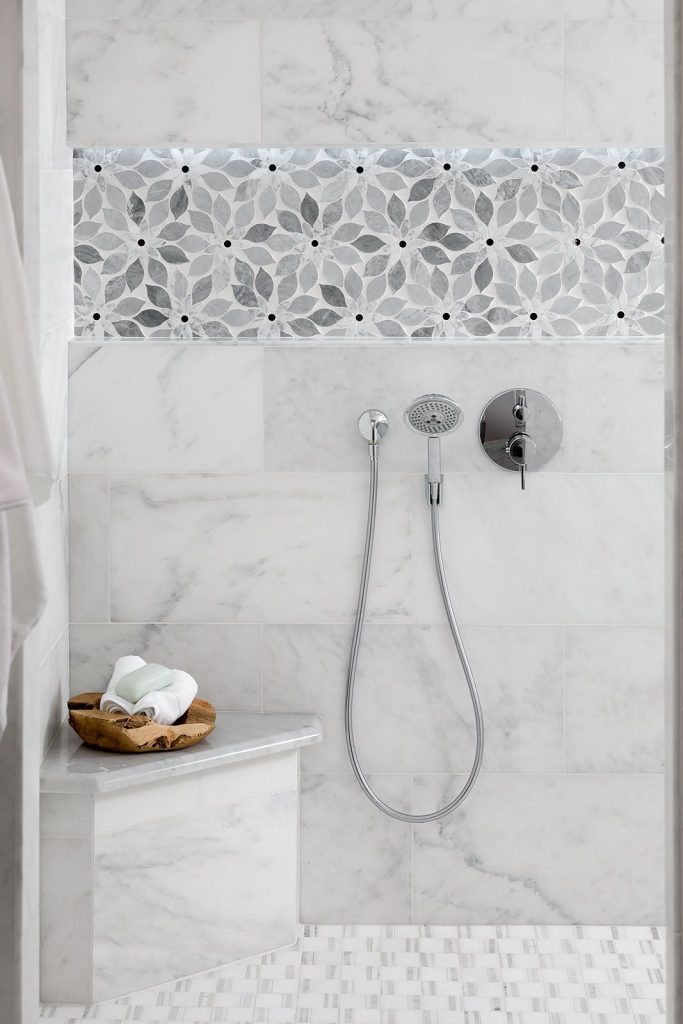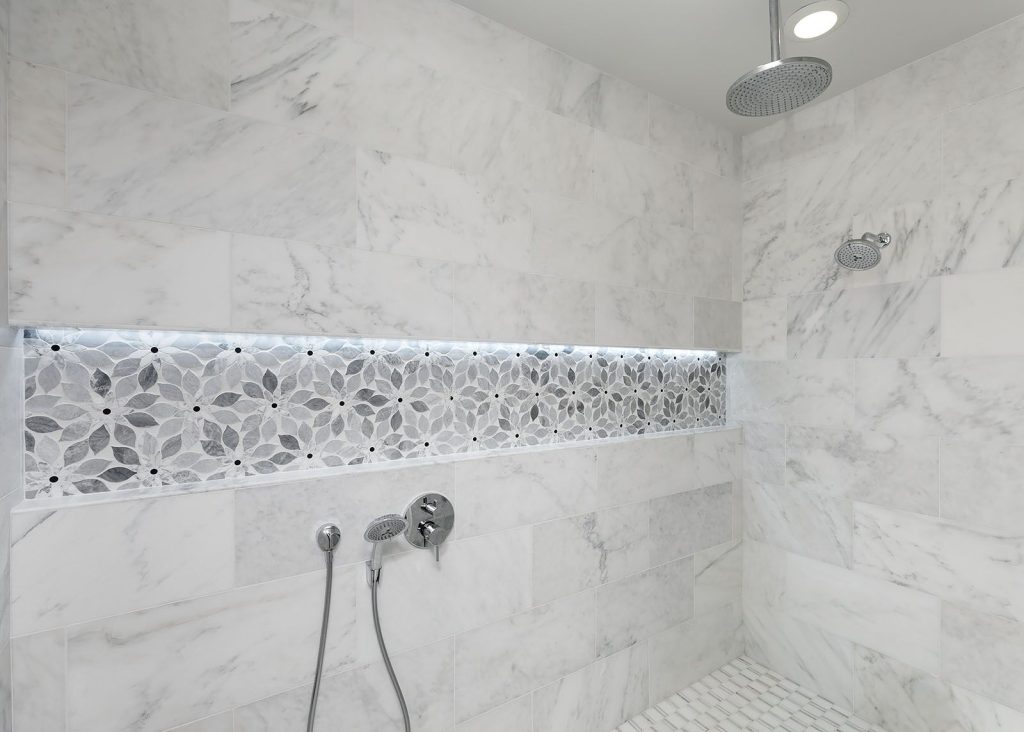 The niche goes wall to wall- we never do borders but will create a functional accent like this when we can- in this one we have installed low volt LED lighting for a super sexy experience!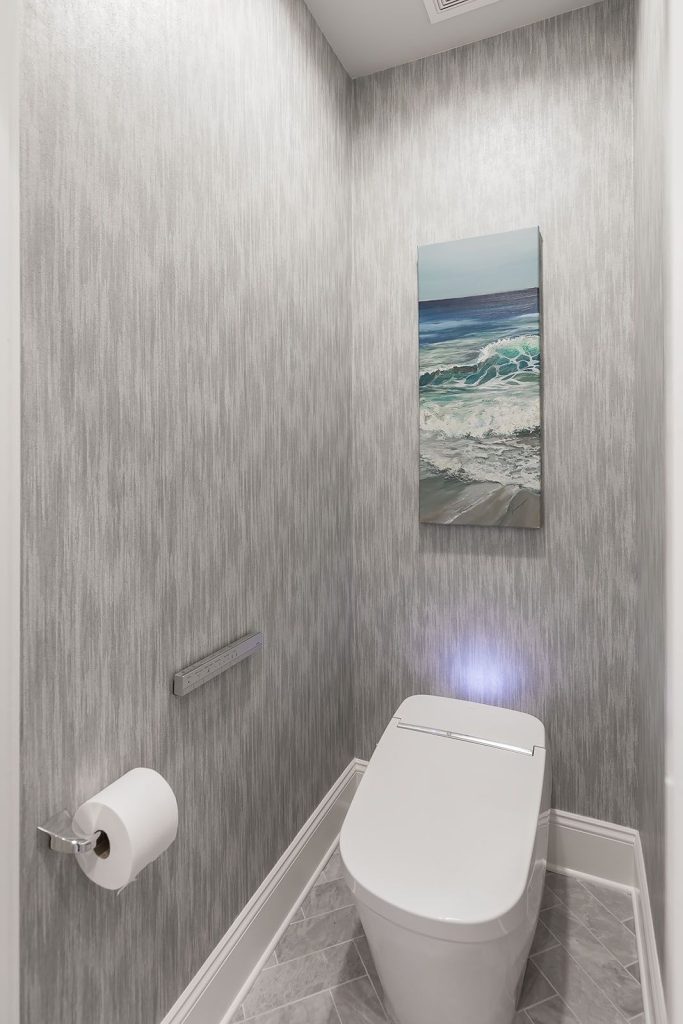 The Toto Neorest is state of the art for toilets- amazing capabliities!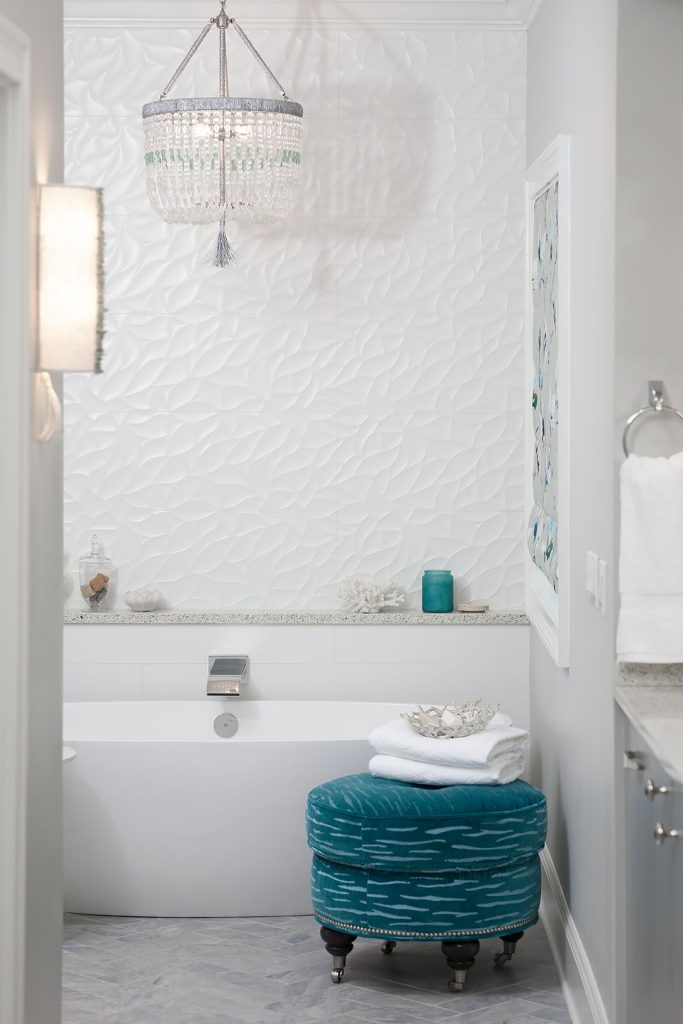 With all of the whites, we added a turquoise ottoman for function but also as a focal point of color in the otherwise white space.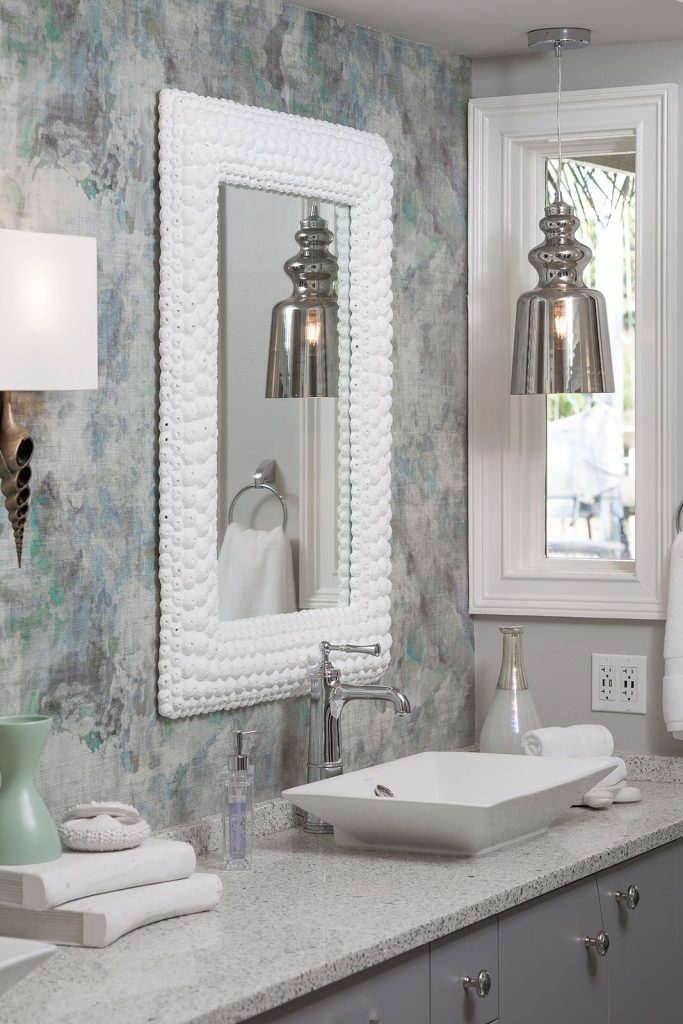 The middle sconce was a fun nod to the typical coastal elements- did you note we had 4 different types of decorative lighting? Plus recessed cans and the led accent light- I think safe to say we had it covered! But they all work together.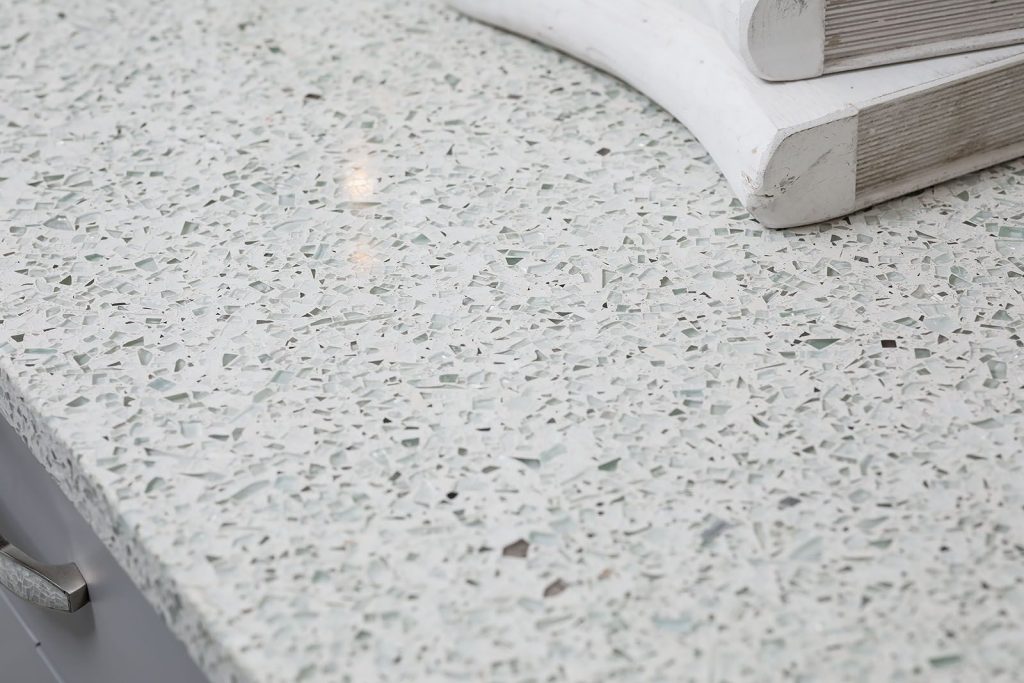 Gorgeous Vetrazzo countertops add to the coastal luxe vibe of this master bath.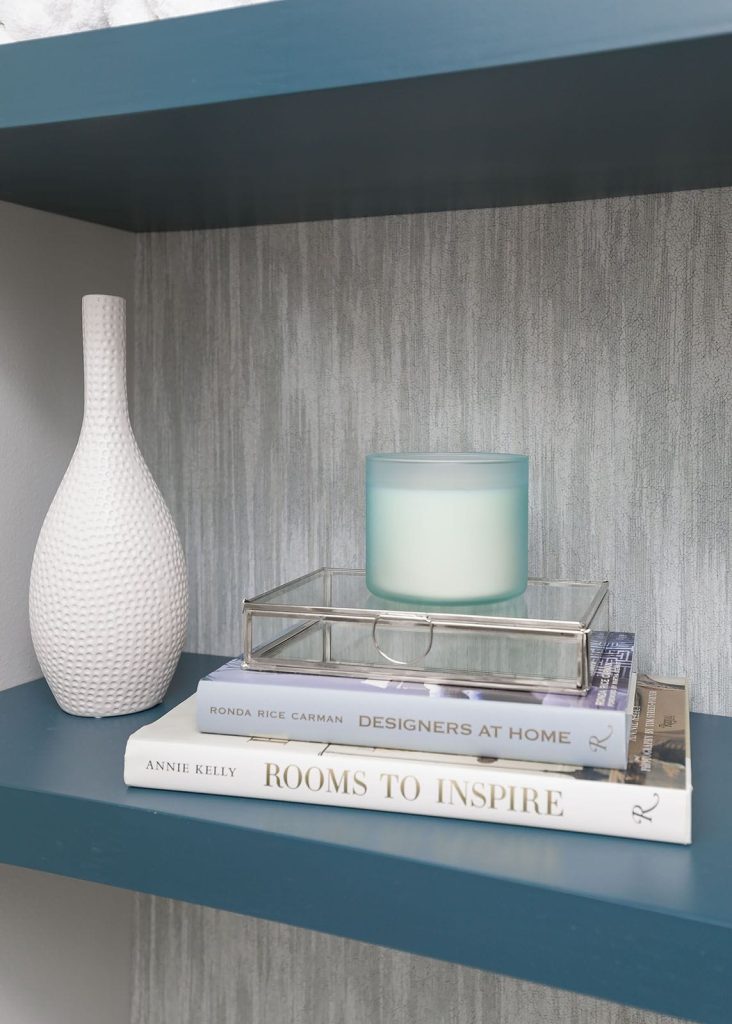 Philip Jeffries stingray vinyl wallpaper was used in the back of these floating shelves.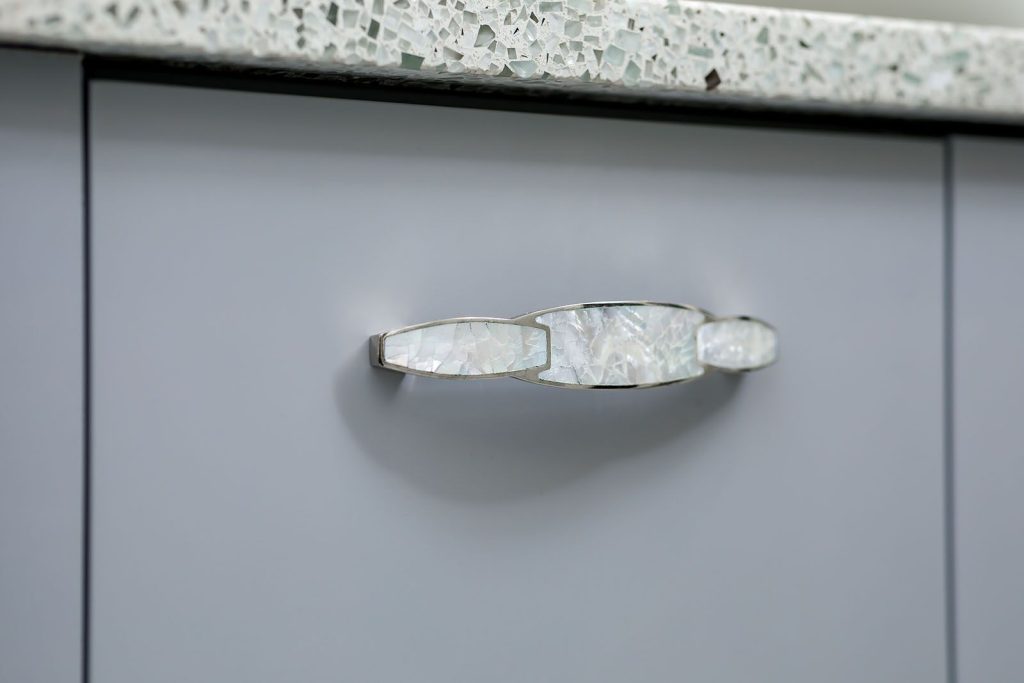 Cabinetry hardware is as important as all the other details- can make a basic vanity look fab!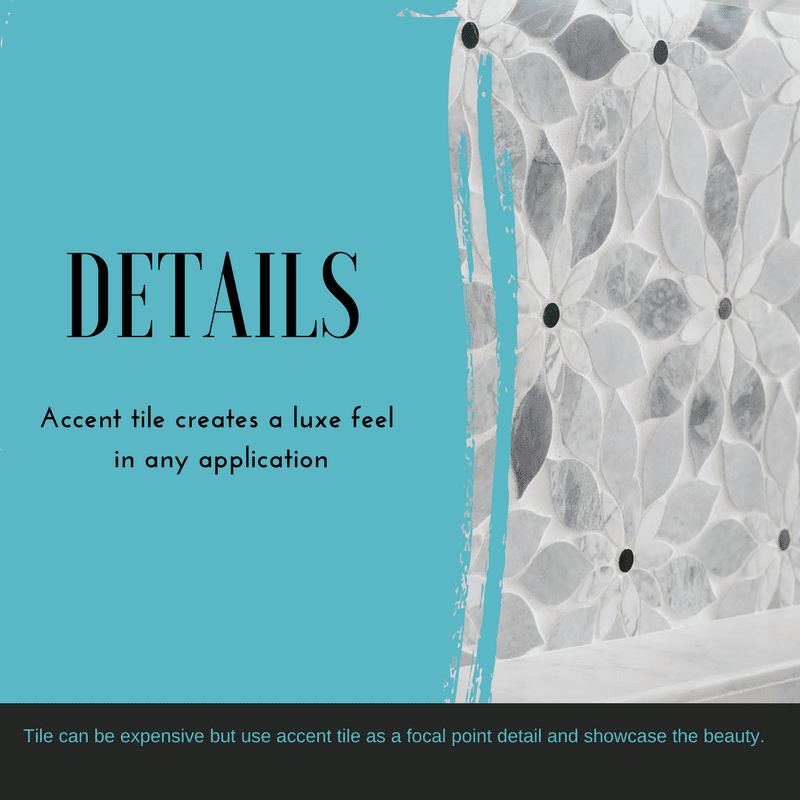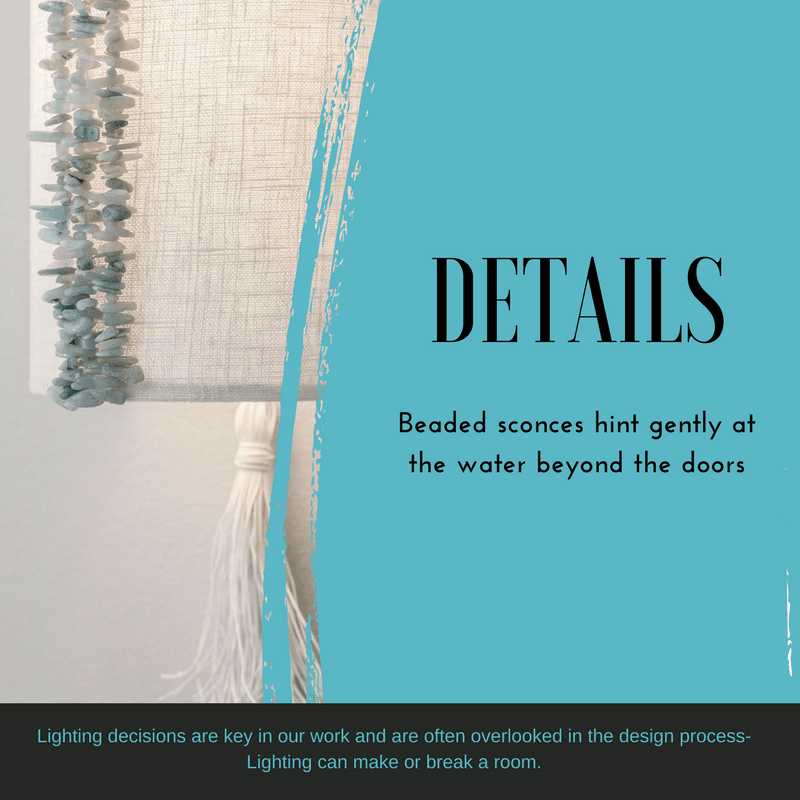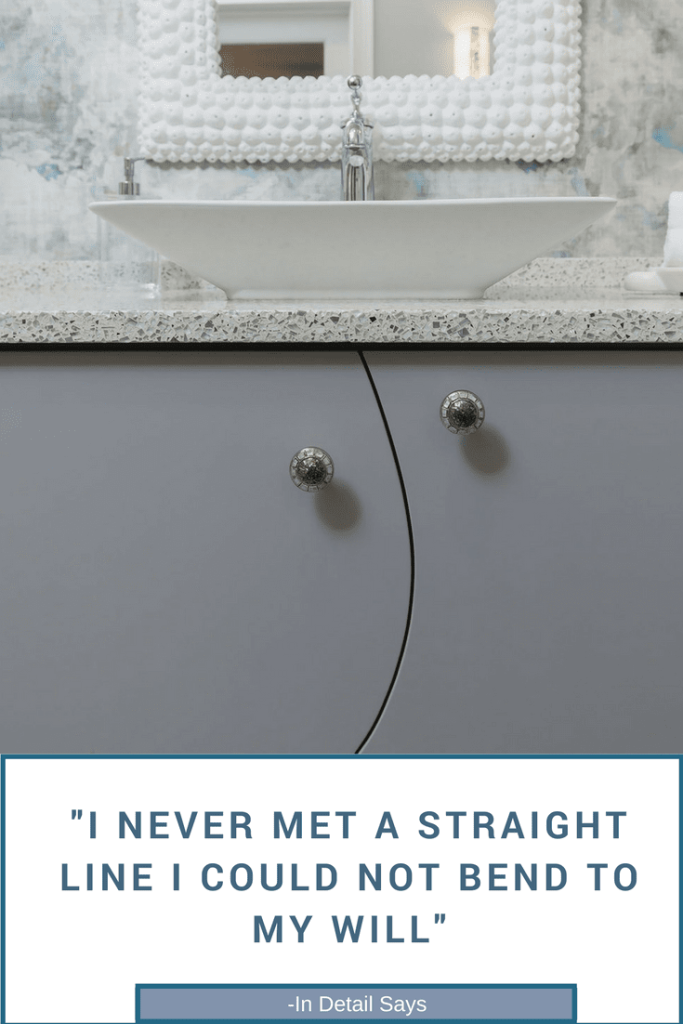 We love this bath, the clients and the entire project! And repeat clients keep our mojo going! See more of our bath design work here. Call us if we can help you with designing for new construction or a remodeling project. Until then,