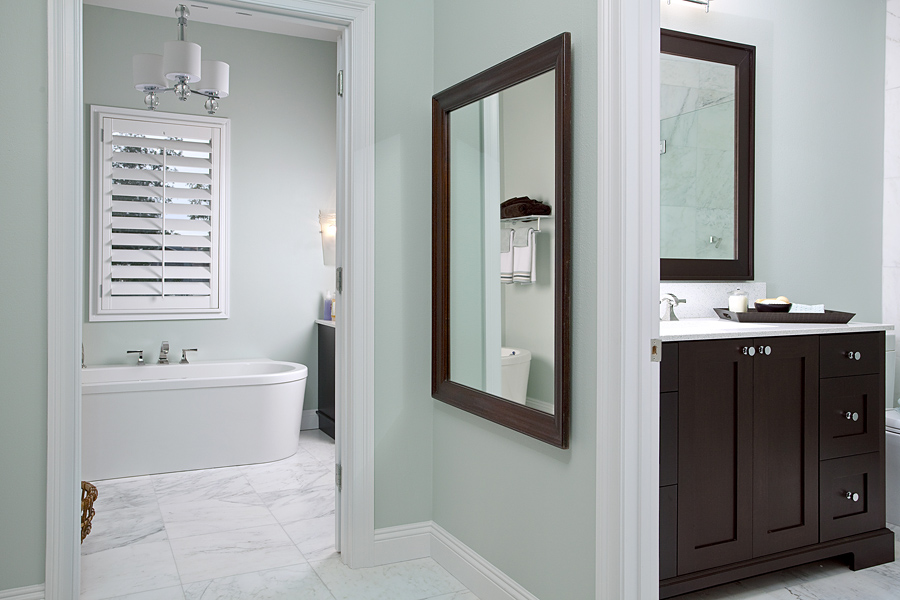 Full Disclosure: This is a somewhat self serving post as it features a bath we just completed for the most wonderful client!! (got to love those kind!)
But heck, it is a pretty bathroom! It was badly in need of an updated look and we wanted to integrate the two bathrooms together so that it became more of a suite.
To keep unity throughout and a classic look that would work for both HE and SHE, we opted for striking brushed and honed statuary.
We kept floors and shower walls the same and accented with dark river rock on the shower floor. I am not a fan of accents in a shower usually…like to let the architecture of the material speak for itself.
Not to say I do not ever do accents…but usually if I do, it is a bolder look such as a a 40% accent relationship to the the field tile below. Or, I will accent niches, but in this case, we stuck with the same statuary.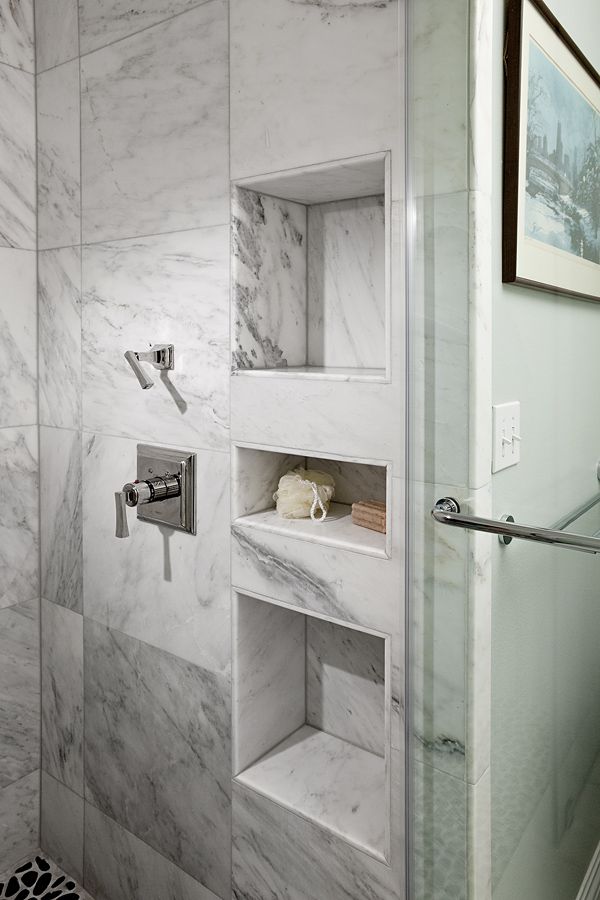 To help bring the two spaces together visually, we moved back a wall to his closet and reframed the entrance to hers…this created a nifty foyer where there is additional storage.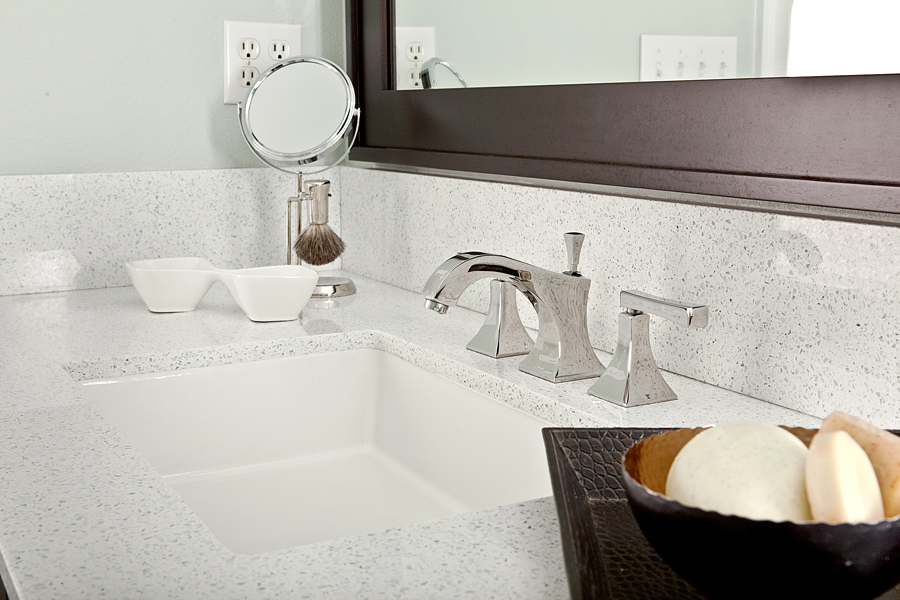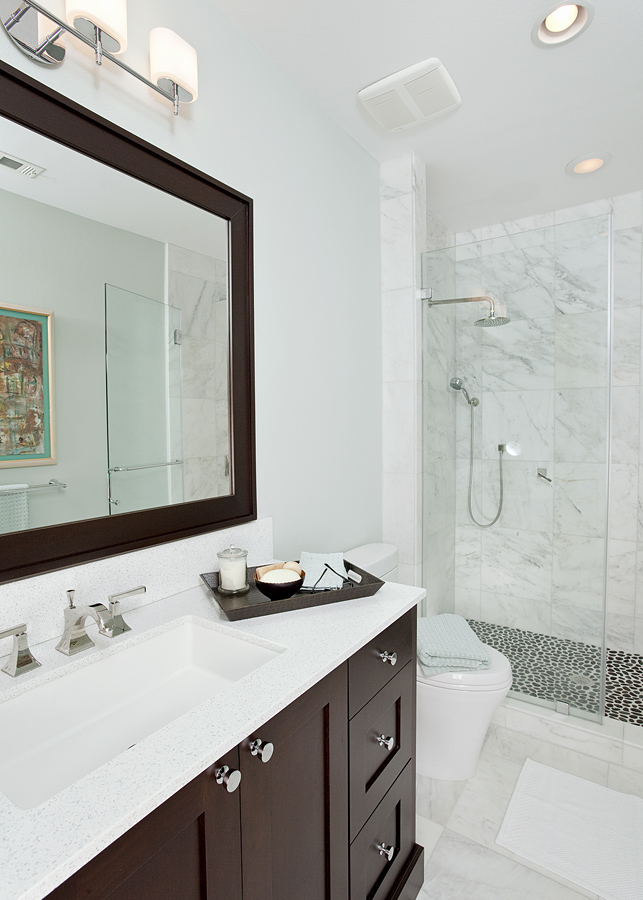 In this bath, we redid the closets also but in an inexpensive natural maple wood. The closets are closed typically. I love the Ametys tub from Neptune Baths and the Santec faucetry in the shower and on the lavatories.
The lights in her bath are from Ogetti and the lights in his are from Hudson Valley.
Simple in design, tasteful in execution. There is a tranquil aura about the space that envelopes you the minute you enter.