This is a uber modern design we completed a few months ago and just got to shoot so thought would throw it out there into cyberspace!
Overall I think there are some good design points and really different uses of materials. Notably, the "fins" separating cabinets. Since this was made up in my somewhat addled brain, I can honestly say I do not think you will see it anywhere else! I also really like the way we treated the columns that go through all three floors of the home. The architect is known for this and he swears it will withstand any hurricane. But columns poking out all over the kitchen is not that much fun as a designer……in this situation, I was able to hide several of them inside cabinetry. Now you see it, then you don't!
The kitchen was done for a bachelor who had strong opinions and some great ideas. Loved working with him on this project! The wood is a grain matched walnut and is not as orangeish as the pictures represent.  The wood top is bamboo and I just love it's organic feel. Note also the pop up outlets. Very handy, very cool! The lights are hand blown glass and the color is magnificent in this space. The handles are all cast aluminum from Duverre.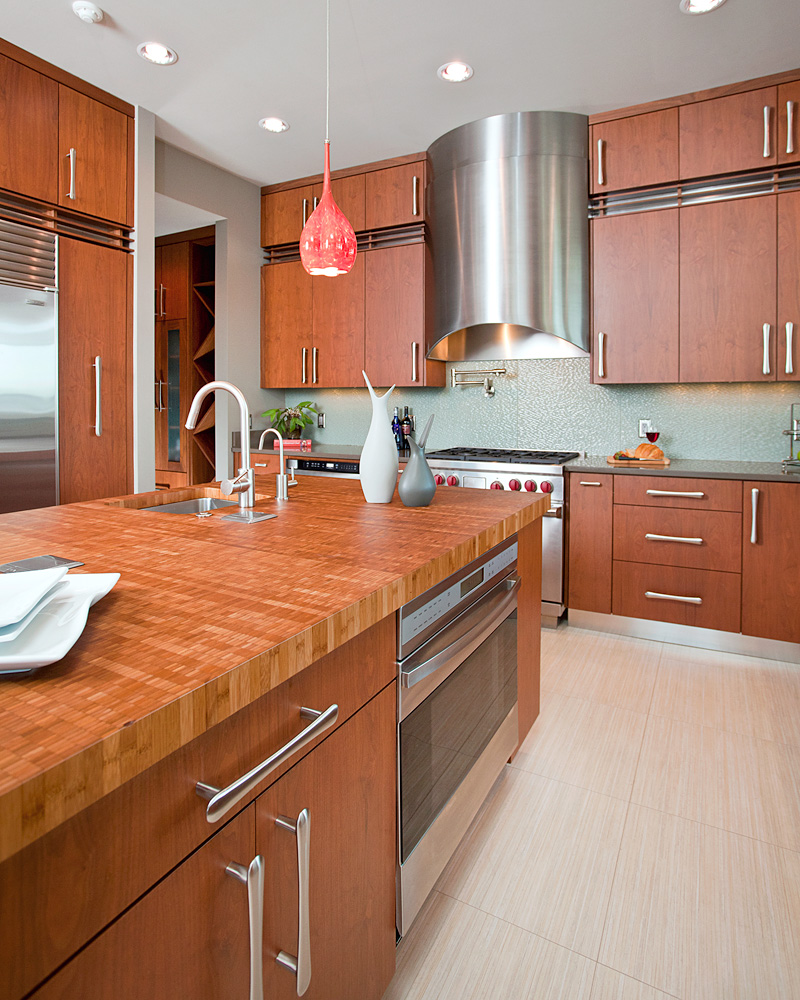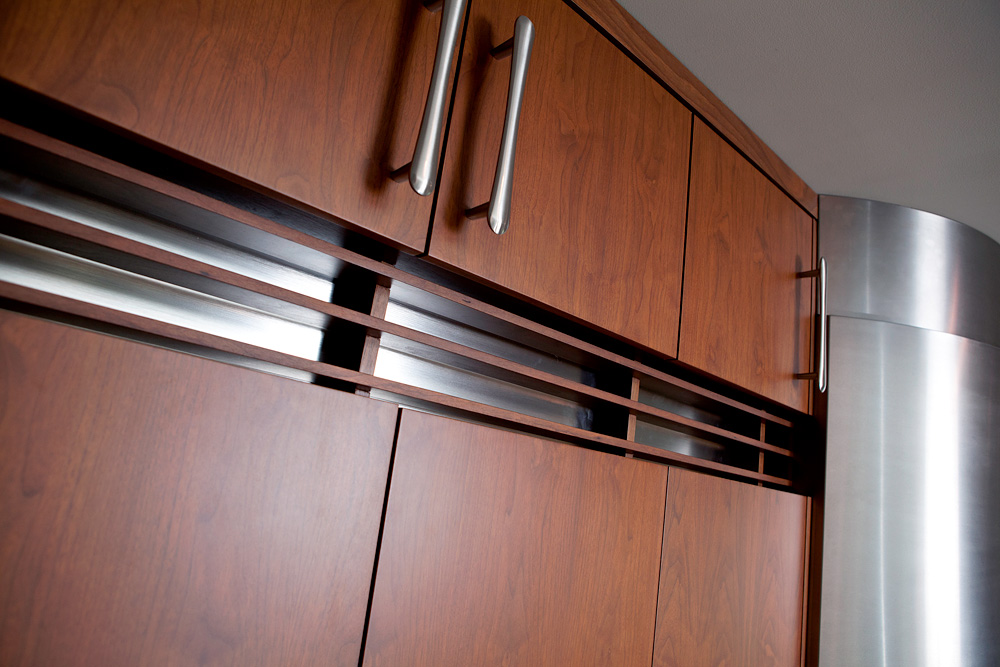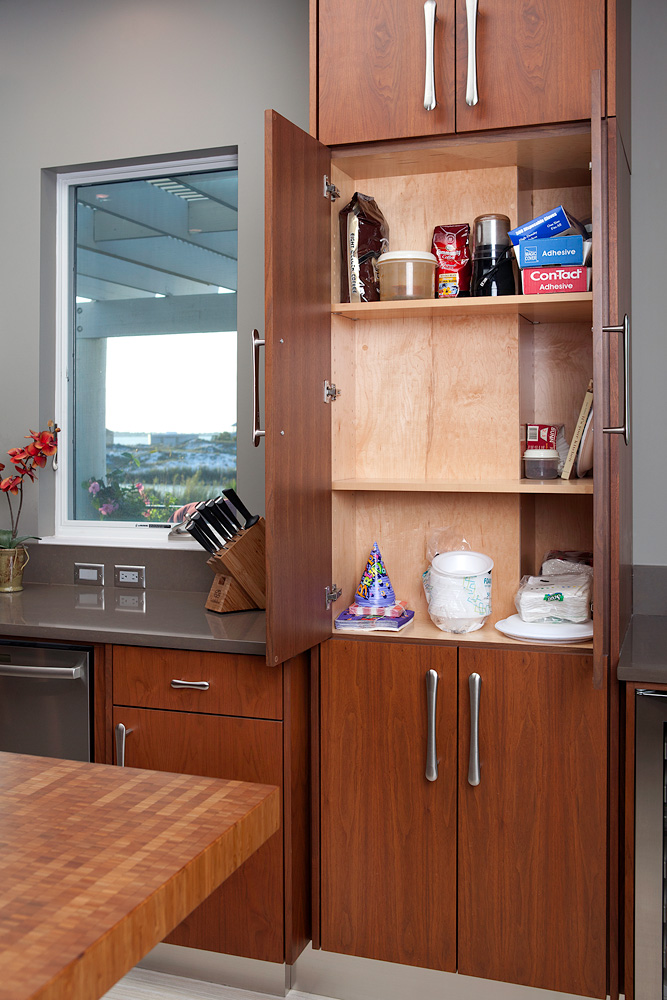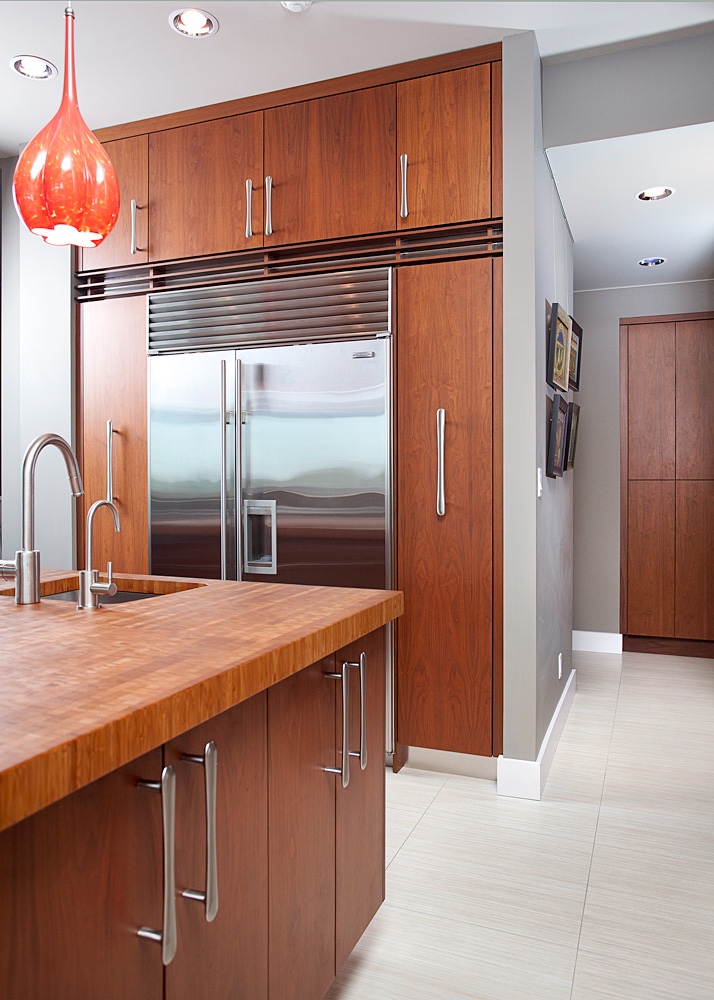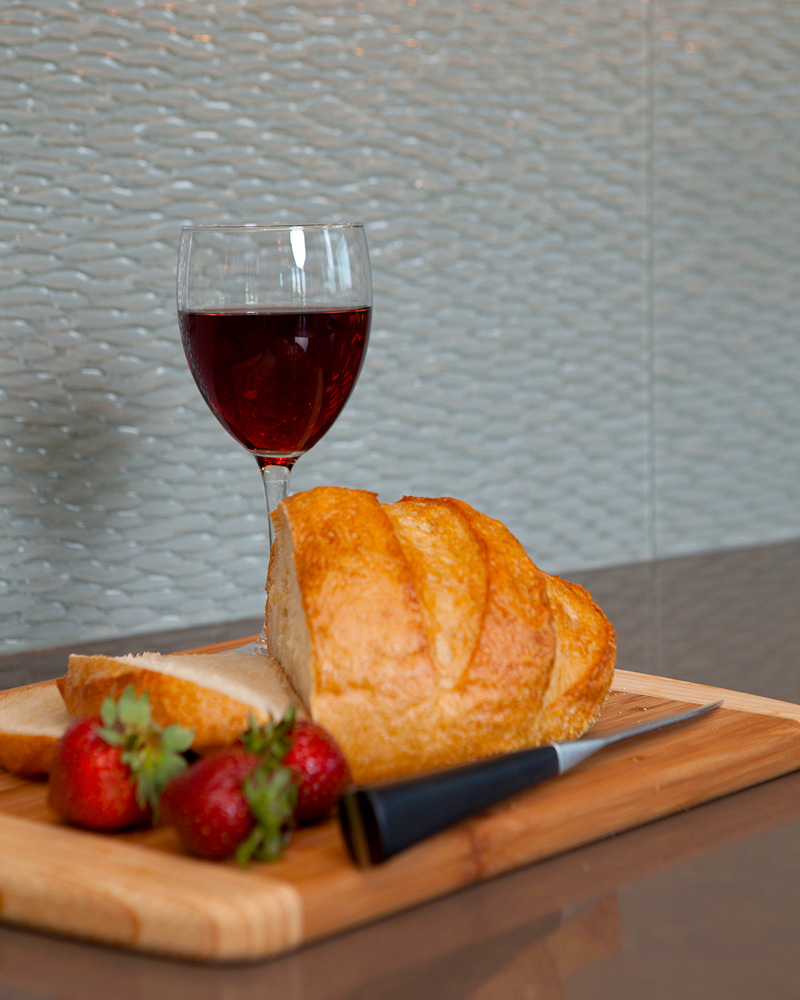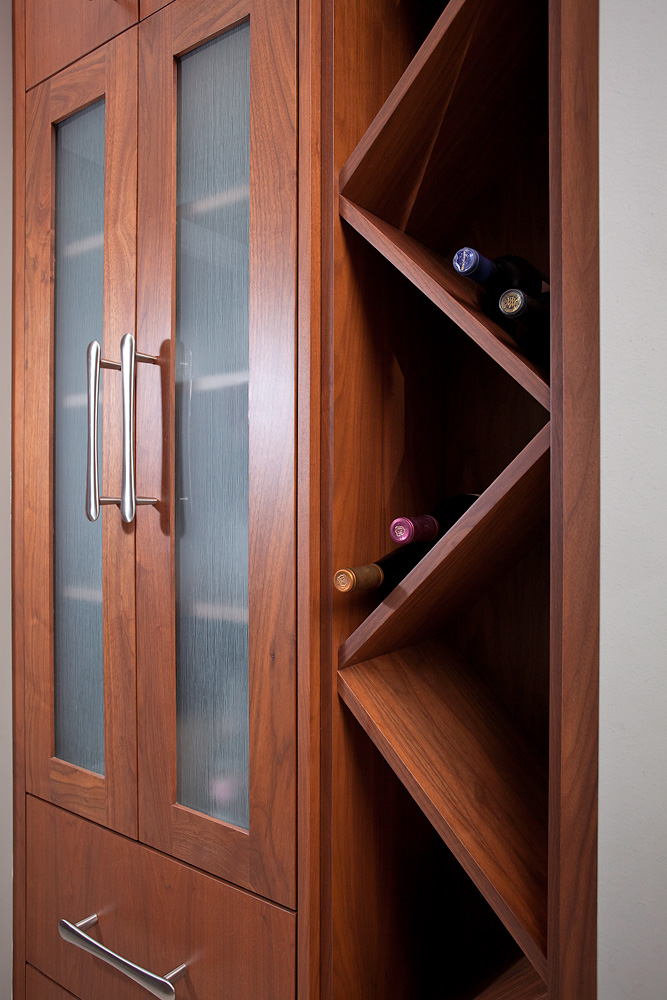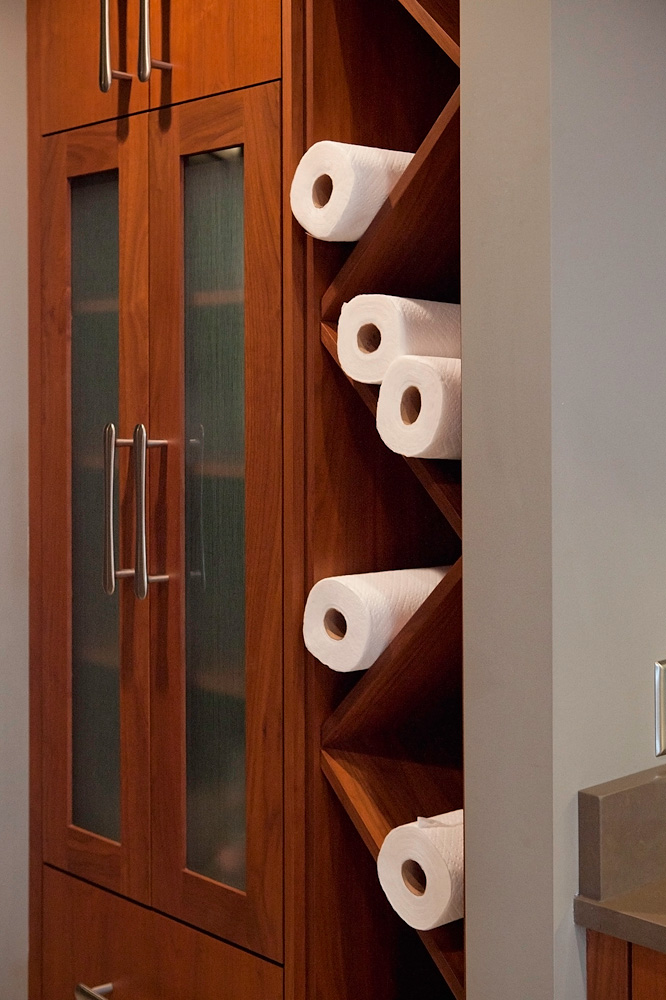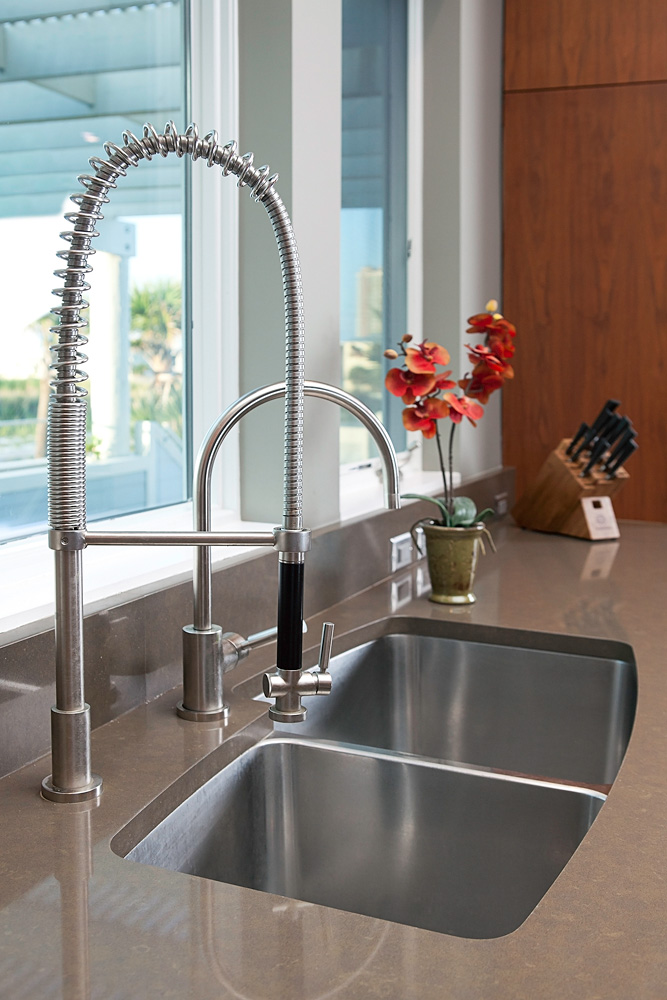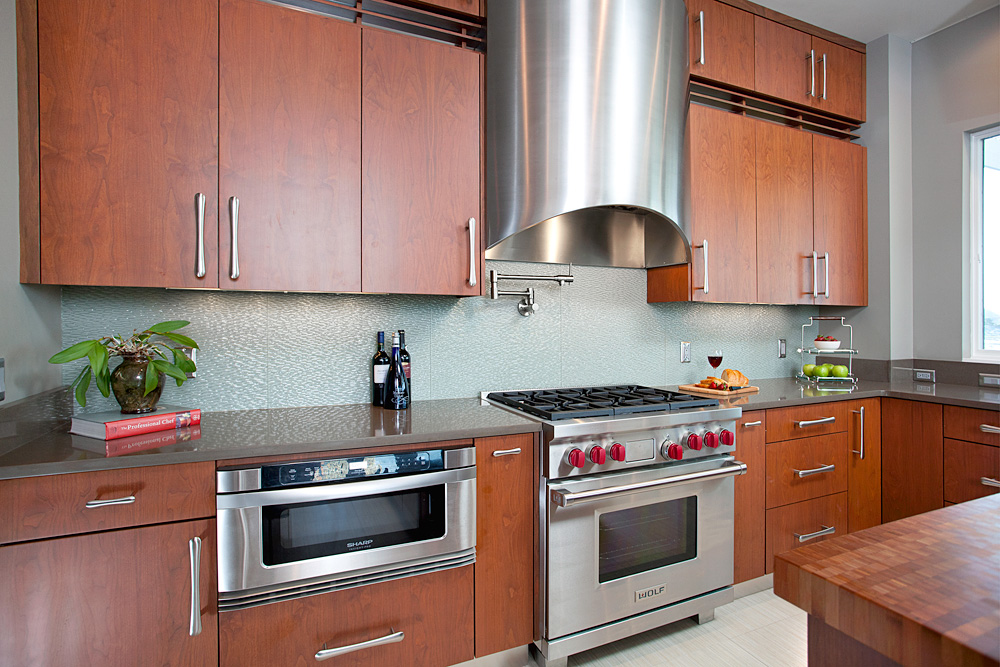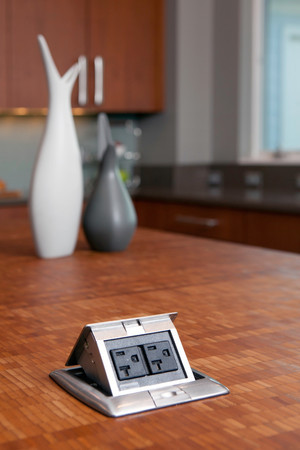 What do you think? I am sure this will stir up some debate on the design details!