A quote I have used showed up on a "design quote of the day" website….kind of funny to see in print (especially after I learned one of my staff members submitted it two days prior!!) but oh so true! And with a powder bathroom, you just know everyone who visits your home will most likely stop by this room too and it is often a neglected area of interior design.
Below is a simple powder bath we recently finished and on a serious budget. I think it shows that the smallest details make such a difference. This bath was pulled together with almost everyone on our team submitting ideas….it was fun!
Look for more of this cool beach home to show up in some future posts.
I've designed amazing kitchens for people that do not cook, but I have never designed a bathroom they did not use.
– Cheryl Kees Clendenon, Kitchen and Bath Designer, Principal of In Detail Interiors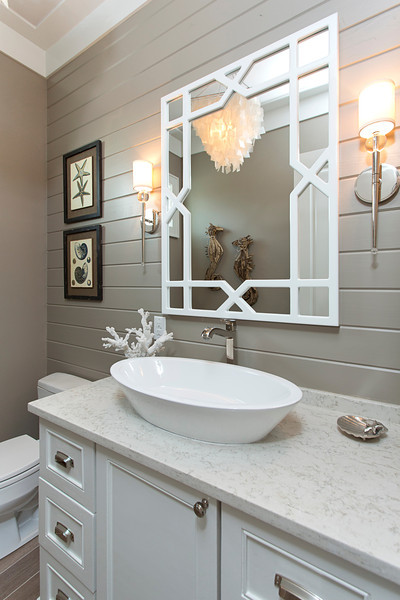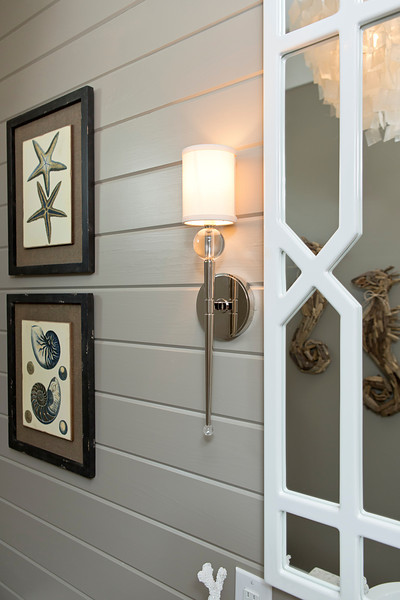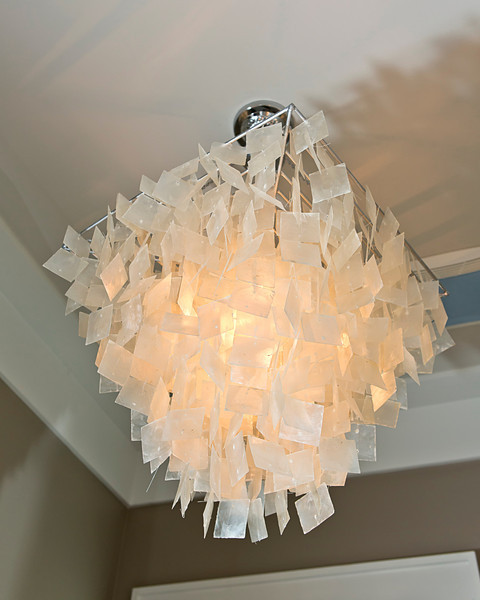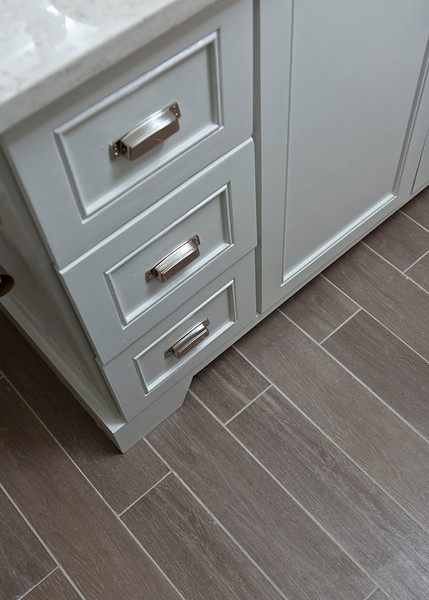 Tell me what you think! What is your starting point for inspiration when designing or decorating a powder bath?