There are so many things to take into consideration when designing a kitchen. It's where the most action takes place. Meals are prepared, conversations are held, daily activities are planned and executed. Life happens here! It takes critical planning to create a beautiful and functional space. But gone are the days when creating "the triangle" was at the top of your priority list. Old school! Today's kitchen moves beyond functionality to incorporate healthy living. A healthy (or green) multi-functional kitchen can mean anything from blending indoor and outdoor living spaces to adding eco-friendly appliances and building materials.
THINK HEALTHY KITCHEN ZONES: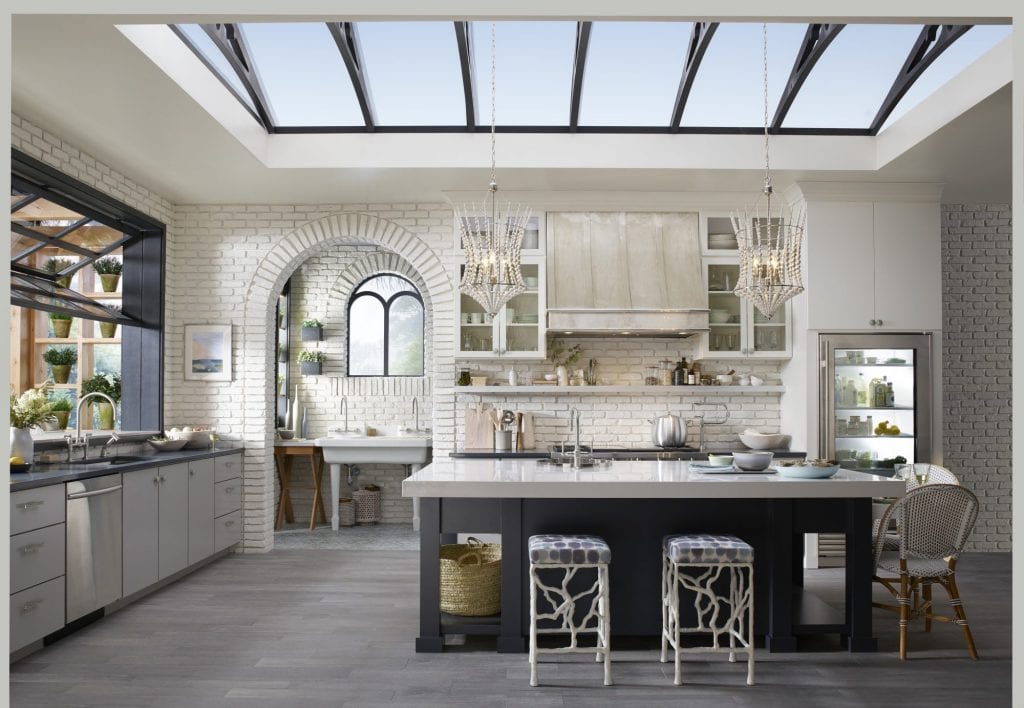 Easy access to outdoor living spaces, an abundance of natural light and creating areas such as a prep space for canning fruits and vegetables constructs a true live-in kitchen. Cheryl Kees Clendenon suggests "…think about zones. What are you doing and what do you need nearby? Have multiple water sources as in sinks and faucets".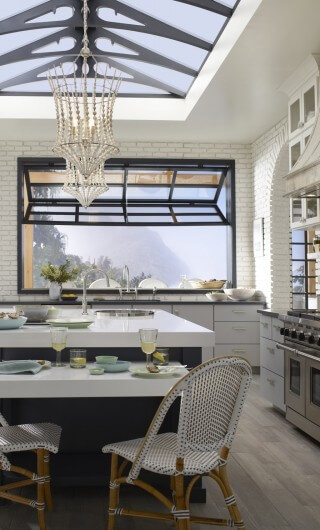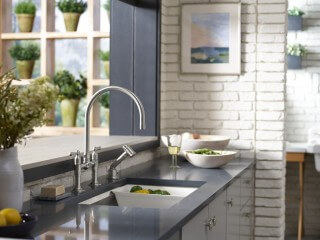 To expand on the idea of a live-in kitchen, various areas for food prep and seating options allows for the participation of numerous family members and friends.
THINK GREEN KITCHENS: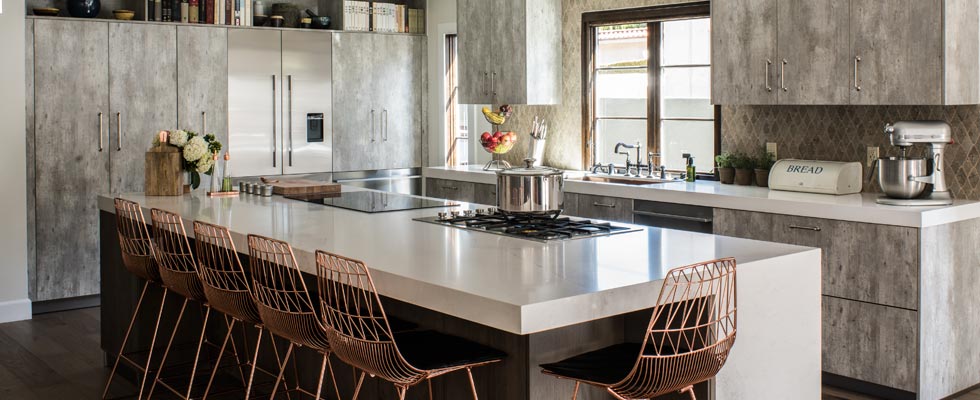 The benefits of energy efficient appliances like the induction cook top from Fisher Paykel go beyond savings on your utility bills. Its' instant response time provides a more productive and safer environment leaving more time for interaction with family members.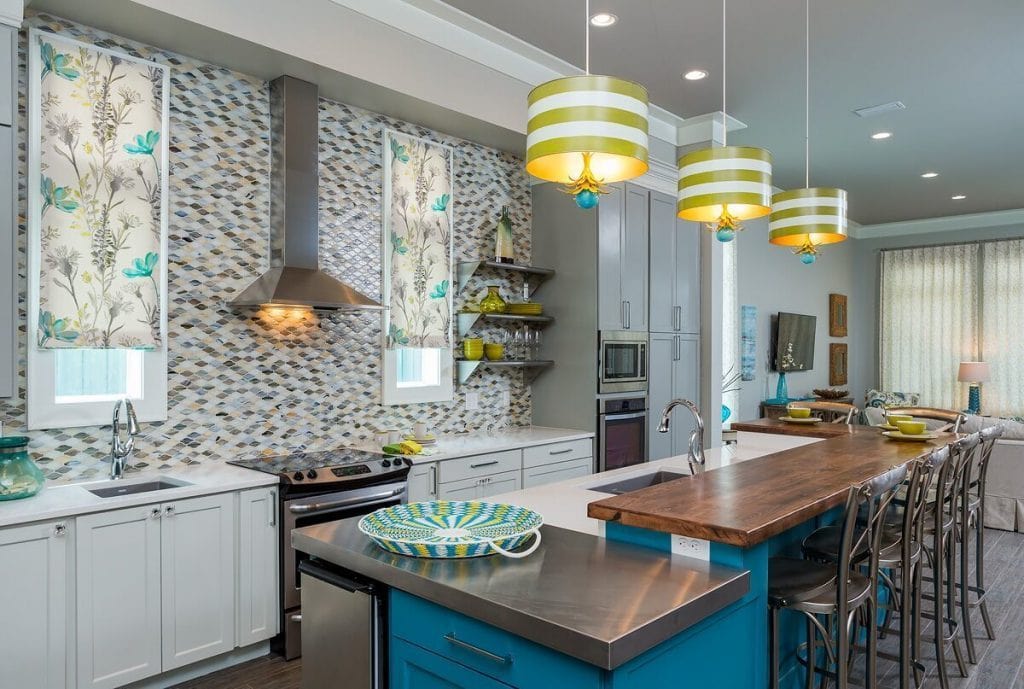 Using environmentally conscious substances that have low or no Volatile Organic Compounds (VOCs) for cabinetry and counter tops is another important element to the healthy kitchen. A number of materials can be used including quartz, recycled glass, paper, wood or concrete. You can't go wrong with this combination of style and performance.
THINK PRODUCTIVITY & LIFESTYLE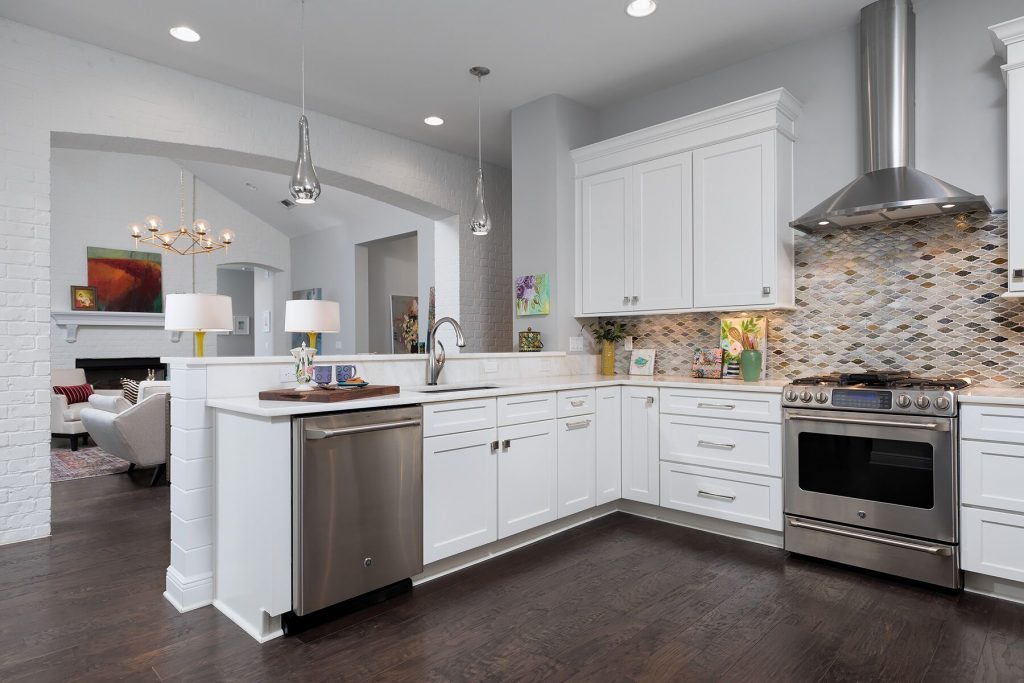 Is an open concept right for your lifestyle? How much space do you need for storage and what kind? How many people will be in the space at one time? Do you need an eat-in kitchen? What are your must-haves? These are just some of the questions that should be addressed when planning for a kitchen build or remodel. Consulting an expert can take the stress out of the equation and will lead to a successful end result combining style and function.
Personally, I couldn't live without my spacious concrete counter top that acts as a food prep area, a spot for crafts, and the perfect homework station all at the same time. What is the most important element in your kitchen? We love to hear your feedback!