I am on a roll with some new projects being photographed and thought would share the actual before and after pix! Seriously, some of these are incredible and I have to wonder…what were they thinking?? In this case was originally built ..by a builder! Scary. So much money spent on such silly treatments. The current homeowners had enough and were ready to get a functioning pretty bath!
BEFORE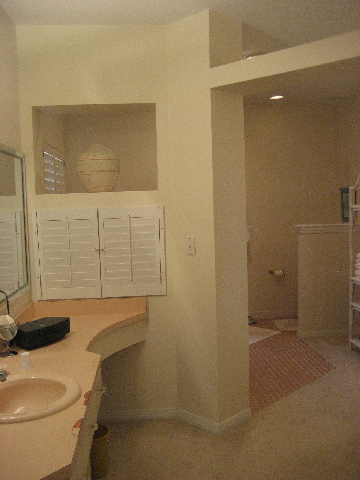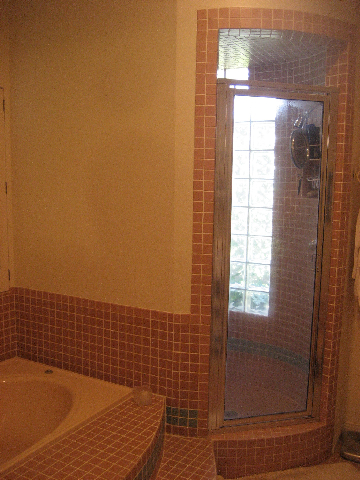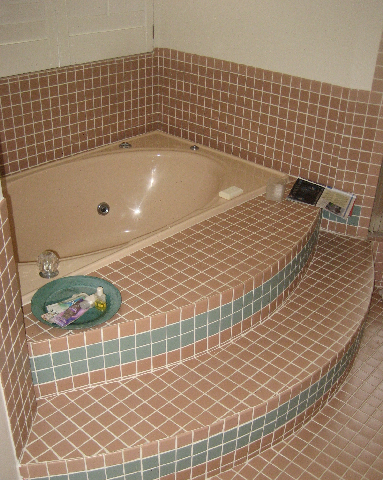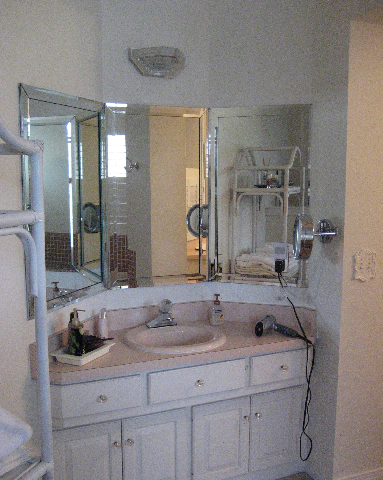 When we got into the demo of this bath, we discovered the lovely glass block wall was being held in ONLY by the exterior stucco! That is how much wood rot we found!
The round shower is a horrid waste of space and I am not sure if dislike the shower shape or the 2×2 MAUVE tiles more! The redo was budget conscious as the owner may sell the home in the near future. But, they were anxious to enjoy a new space that worked better for their needs.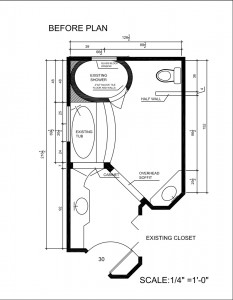 The before plan really had odd angles, a sink that they never used as it was awkward and dated fixtures and materials. We took the second sink and made it into a great linen closet with glass doors. I feel like a second sink is not always necessary. You may wash your face, shave and brush your teeth over a sink but let's face it…what most women need in a bathroom is more counter space anyway! The client agreed so we now have a very functional inen cabinet.
AFTER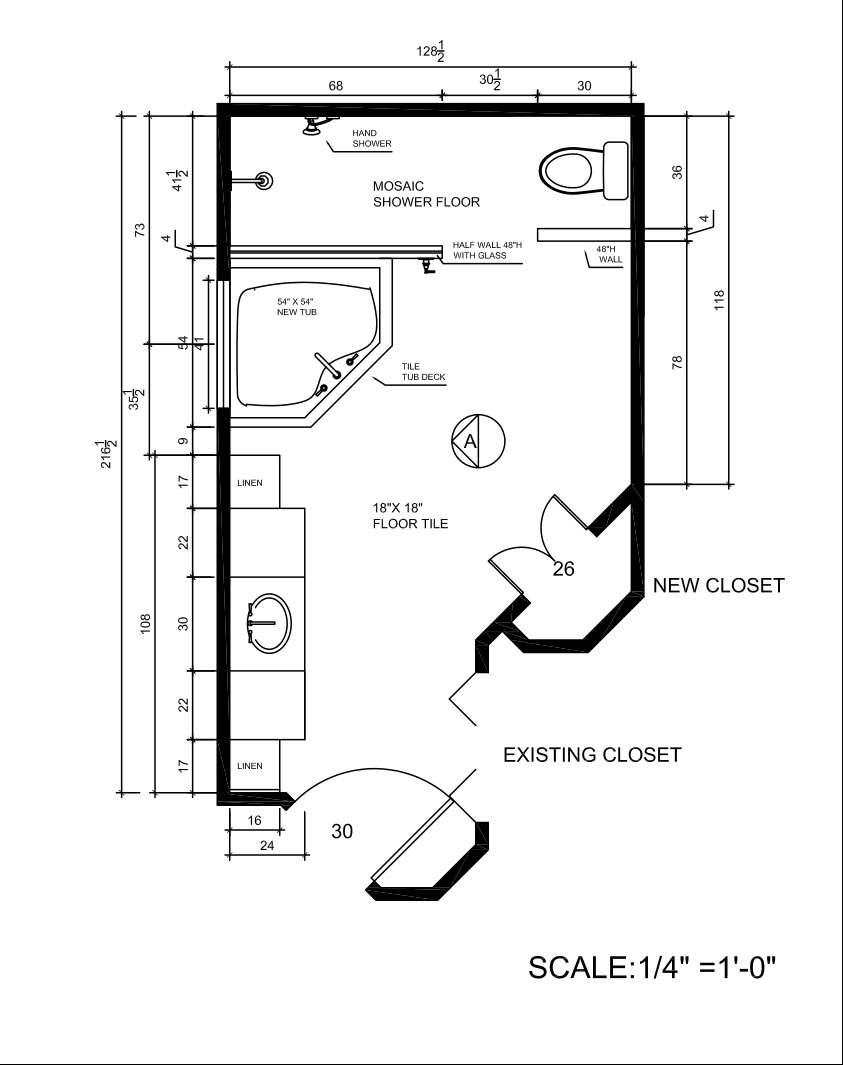 Much of this bath transformation came from simply the "de-construction" we performed!  The earthy tones were just what the client was looking for and in the style of the overall house, worked really well now….and for future resell. This bath is now light and airy and has a tranquilty that was missing before. (along with any style or personality too!)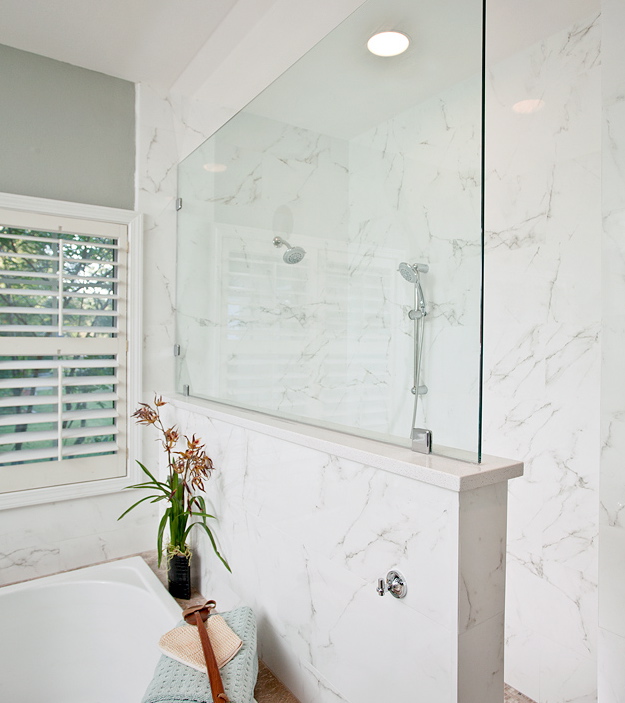 Products used: Santec Faucetry, American Standard sink, Caesarstone tops, custom cabinetry, Oceania tub